Breast Cancer Screening
The Ontario Breast Screening Program (OBSP) is a province wide, organized breast screening program that provides high-quality screening to Ontario women. Women eligible to be screened through the OBSP include Ontario residents who are 50-74 years of age and have no acute breast symptoms, no personal history of breast cancer, no current breast implants and have not had a screening mammogram within the last 11 months.
Women over the age 74 can be screened within the OBSP; however, they are encouraged to make a personal decision about breast screening in consultation with their healthcare provider. The OBSP will not recall women over age 74 to participate in the program.
The OBSP screens women aged 30-60 years at high risk for breast cancer with annual mammography and breast magnetic resonance imaging (MRI) screening every year.
OBSP Guidelines
High Risk Referral Sites
Regional Performance
Cancer Quality Council of Ontario
Leadership
Dr. Gus Dotsikas, Regional Imaging Lead
Dr. Gus Dotsikas is the Regional Imaging Lead for the Central East Regional Cancer Program.
Dr. Dotsikas helps ensure our region is meeting Cancer Care Ontario's quality standards for cancer imaging. He also works closely with our regional partners to improve patient access and wait times for our Diagnostic Assessment Programs for lung, breast and colorectal cancers.
Dr. Avnish Mehta, Regional Primary Care and Cancer Screening Lead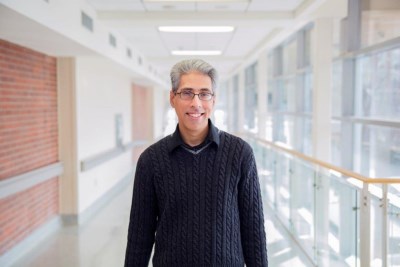 Dr. Avnish Mehta completed his Doctor of Medicine at the University of Ottawa, and a Family Medicine Residency at the University of Toronto (UofT). He is the Medical Lead for the Scarborough Centre for Healthy Communities and Primary Care Sub-region Lead for Scarborough South within the CE LHIN.
Dr. Mehta has a wealth of experience at the local and regional level and across various health sectors in both the community and hospital setting.
Resources
Fact sheets, brochures, and videos - including multilingual and FNIM resources - available to download and print.