Leadership Team
Lakeridge Health is governed by a voluntary Board of Trustees made up of community members, medical staff, volunteer, and Foundation representatives.
Our Senior Management Team is focused on implementing the Strategic Plan of Lakeridge Health. The team is responsible for overseeing the administration of the hospital and relentlessly pursuing quality and safety improvements.
Cynthia Davis, BSc, MSc, President and CEO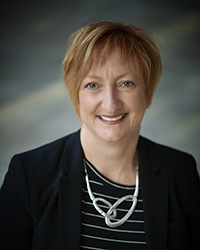 Cynthia Davis joined Lakeridge Health as President and CEO in January 2021.
She is a registered nurse by profession and has over three decades of health-care experience. Cynthia brings a mix of leadership skills and operational experience acquired through her progressive leadership roles in Ontario and Newfoundland. She has a passion for patient-centred care, which she fosters through engagement and partnerships.
Cynthia's career began as a front-line nurse in a variety of settings in Canada and the United States. In Canada, she began work at St. Michael's hospital where she had the opportunity to work as a manager in the surgical and cardiac programs during a time of change for the organization. She later joined St. Mary's General Hospital in Kitchener, Ontario and led the development of a new tertiary level Cardiac Program.
Following this, Cynthia returned to her home province where she joined Western Health, one of four leading integrated health authorities in Newfoundland and Labrador responsible for the delivery of integrated health services to a diverse population across the entire continuum of care. She served eight years as the Vice President of Patient Services and Chief Nursing Officer. She went on to be appointed the President and Chief Executive Officer.
Cynthia is a graduate of the Western Regional School of Nursing diploma program and holds a Bachelor of Science (Nursing) from Dalhousie University and a Master of Science from the University of Toronto. She is a member of many provincial and national health-care engagement groups and a member of the Canadian College of Health Leaders.
Phone Cynthia: 905-576-8711 ext. 34421
Dr. Tony Stone, Chief of Staff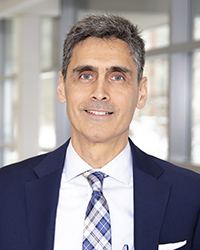 Dr. Tony Stone is a family physician who has delivered care to patients at Lakeridge Health since 1992. His activities have included emergency medicine, inpatient care, palliative care, and low risk obstetrics. His community practice is located in Bowmanville.
Dr. Stone is active in the community and has taken on numerous health care leadership roles, including posts as President of the Durham Medical Society and President of the Medical Staff Association of Lakeridge Health. Prior to the formation of Lakeridge Health, Dr. Stone also served as Chief of Staff at Memorial Hospital Bowmanville.
Throughout the COVID-19 pandemic, Dr. Stone has served as Co-Chair of the Durham Region COVID-19 Steering Committee, the Durham Region COVID-19 Vaccine Planning Executive Table, the COVID-19 Response Partners Group, and is a member of the Durham Ontario Health Team Steering Committee.
Dr. Stone is a graduate of the University of Toronto, completing a Bachelor of Science (honours) in human biology in 1986 and then medical school in 1990. Dr Stone received his certification from the College of Family Physicians of Canada in 1992.
Dr. Stone and his family have resided in Durham Region since 1970.
Phone Tony: 905-576-8711 ext. 33266
Petrina McGrath, BSN, MN, PhD, Health System Executive, People, Quality and Practice and Chief Nursing Executive (CNE)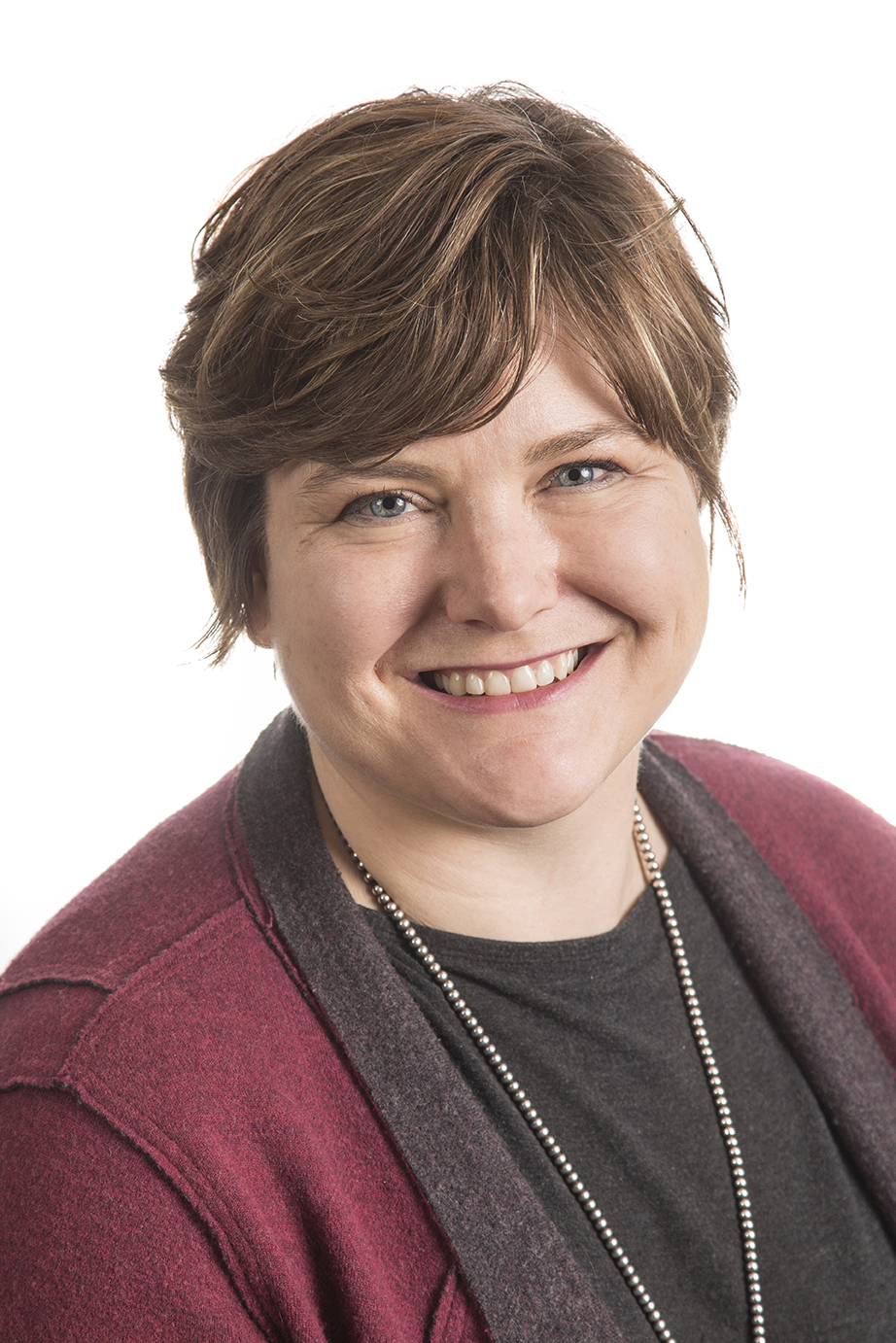 Petrina is an accomplished health-care leader with extensive experience leading change and driving results within complex health-care environments. Throughout her career, Petrina has been a committed leader, educator, and researcher in the areas of patient- and family-centred care, quality, safety, and interprofessional practice.
Most recently, she served as the Executive Director of Quality and Safety for the Saskatchewan Health Authority, which delivers health care to 1.2 million people with 43,000 staff and 2,500 physicians.
Throughout all phases of the pandemic, Petrina provided invaluable service and support to the Province of Saskatchewan's pandemic response as the Safety Officer in the Emergency Operations Centre while continuing with her Executive Director responsibilities.
Petrina sits on the Board of Healthcare Excellence Canada. Created in 2020, the Board brings together the Canadian Foundation for Healthcare Improvement and the Canadian Patient Safety Institute.
Petrina received her Bachelor of Science in Nursing at the University of Saskatchewan, her Master of Nursing at the University of Toronto, and her PhD in Human and Organizational Systems from the Fielding Graduate University in Santa Barbara, California.
Phone Petrina: 905-576-8711 ext.34447
Kirsten Burgomaster, PhD, Health System Executive, Regional and Community Care

Kirsten is an accomplished leader with significant experience in health care, academia, and research in both tertiary and community hospitals. She has taken on many diverse hospital leadership roles over the years in the areas of research, academic affairs, patient experience, inclusion, diversity and equity, and oncology, and is an adjunct professor at Ontario Tech University.
Kirsten has been a leader within the Cancer program at Lakeridge Health for over ten years. Since 2019, she has served as Ontario Health's (Cancer Care Ontario) Regional Vice President of the Central East Regional Cancer Program (CE RCP), which includes the Durham Regional Cancer Centre at Lakeridge Health. In 2021, her role was expanded to Health System Executive, Regional and Community Care. In this position, Kirsten has oversight of the CE RCP, Regional Nephrology and Diabetes, and Mental Health and Addictions. She also serves as Lakeridge Health's Executive Lead for the Durham Ontario Health Team. Kirsten works with many partners across the continuum of care to create and advance synergies between acute care, primary care, and many community-based programs at a regional and provincial level.
Kirsten received her Bachelor of Kinesiology and PhD in Physiology from McMaster University, and is a graduate of the University of Toronto's Advanced Health Leadership Program, Rotman School of Management.
Phone Kirsten: 905-576-8711 ext. 36161
Wendy Hansson, Health System Executive, Clinical

With more than 30 years of experience in large, complex health-care organizations, Wendy has held senior leadership roles spanning the large BC integrated health systems of Vancouver Coastal Health and Interior Health and in both the BC and Ontario Ministries of Health.
Most recently, Wendy served as President and CEO of the Sault Area Hospital where she successfully led the pandemic response, while implementing a new electronic Health Information System; advancing a healthy aging and long-term care vision and facility redevelopment; enhancing collaborative Indigenous, academic and community partnerships; and co-leading the implementation of an integrated Ontario Health Team.
Previously, as Vice President, Quality & Innovation and Chief Transformation Officer at St. Paul's Hospital/Providence Health Care in Vancouver, she advanced strategies to support the new St. Paul's Hospital redevelopment, including models of care for a Centre for Healthy Aging, an Indigenous population health strategy, a primary care network strategy, and innovative shared care models between specialists and family physicians.
Leading the development of a Centre for Innovation, she cultivated public-private partnerships around big data and precision health and was a founding member of Canada's Digital Technology Supercluster.
Throughout her career, Wendy has enabled health system transformation, clinical optimization, and innovation with numerous interprofessional care teams and partners where she advanced a BC provincial vision for primary care access; codesigned evidence-based, protocol-driven models of care across all clinical care areas; led regional critical care, primary care, maternal newborn/paediatrics, and cardiac care programs; and worked in partnership with physician leaders and Medical Advisory Committees to create a provincial prototype to enhance physician collaboration and quality improvement initiatives. In partnership with the University of British Columbia's medical school, she co-led the creation and opening of a new Family Practice Medical School Residency Program, which is networked across 14 rural and urban communities.
She holds a Bachelor of Science (Kinesiology) and a Master of Health Administration from the University of Ottawa, is a Certified Health Executive, and has achieved her Certified Management Consultant designation.
Dr. Ilan Lenga, Chief Information Officer/Chief Medical Information Officer (CIO/CMIO)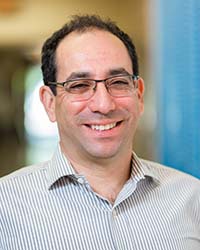 Dr. Ilan Lenga joined Lakeridge Health in 2004 and has dedicated his career to advancing the organization in medical information management and technology, promoting standardized care, and improving data quality.
As the CIO/CMIO, he is responsible for Digital Transformation at Lakeridge Health. Dr. Lenga has played a key leadership role in the procurement of the Clinical Information System for the hospitals across Ontario's Central East Region and continues to lead the implementation and governance of this system for both Lakeridge Health and the Central East Region. In addition, he serves as the Digital Health Lead for the Durham Ontario Health Team, which is advancing virtual care, data sharing, and analytics throughout Durham Region.
He is a computer programmer and has written and developed health care related computer and mobile phone applications.
Dr. Lenga is also a practicing nephrologist at Lakeridge Health, a lecturer at the University of Toronto, and an adjunct assistant professor at Queen's University.
Christopher J. Squire, CPA, CA, Health System Executive, Corporate Services and Chief Financial Officer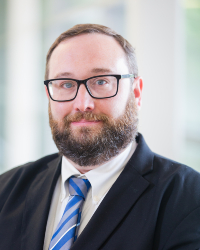 Chris is an accomplished health-care leader with over 13 years' experience in financial and support services leadership.
Prior to his arrival at Lakeridge Health, Chris most recently served as the Vice President of Corporate Services and Chief Financial Officer at Western Health, one of the four leading integrated health authorities in Newfoundland and Labrador responsible for the delivery of integrated health services to a diverse population across the entire continuum of care. In this role, he was responsible for financial services, capital planning and redevelopment, health records, food services, environmental services, and facilities and equipment operations.
During his tenure at Western Health, Chris participated in the implementation of leadership and talent management frameworks; led the development of a financial shared services model for the provincial health sector; participated on the provincial health accord subcommittee, Digital Health; provided governance to provincial eHealth delivery through the eHealth Executive Committee; and served on provincial committees focused on improving efficiency and data quality within the health system.
In addition, his professional accounting designation, in combination with a Master of Business Administration(c), leadership development through LEADS Canada, Management Information Systems training through the Canadian Institute for Health Information, and training in process improvement/Lean, has given him the tools to provide effective financial oversight and leadership to health-care organizations.
Holly-Ann Campbell, Senior Director, Strategic Communications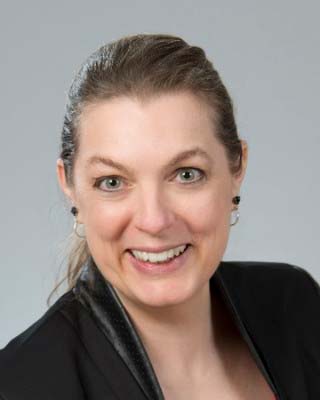 With more than three decades of hospital and health-care communications experience, Holly-Ann is an award-winning, senior communications professional with an extensive background in public sector, not-for-profit, corporate, and agency environments. She brings a wealth of experience, including expertise in high-return communications, community engagement, media campaigns, issues management, branding and corporate identity programs, event planning, management, and execution, and relationship building with internal and external stakeholders.
Most recently, Holly-Ann was Executive Lead, Communications and Government Relations for the Ontario Nurses' Association (ONA), where she provided vision and strategic leadership for all facets of the organization's communications, marketing, branding, and government relations initiatives.
Prior to her role at the ONA, Holly-Ann was Interim Vice President, Communications and Stakeholder Relations, at St. Joseph's Health Care London in London, Ontario, where she was the lead communications strategist accountable for the development and execution of communications and stakeholder engagement strategies that reflected the organization's mission, vision, and values.
In addition, she served as Director of Communications and Engagement for The Scarborough Hospital, providing strategic communications leadership throughout the organization's merger discussions with the former Rouge Valley Health System, and ultimately the creation of the newly formed Scarborough and Rouge Hospital, now known as Scarborough Health Network.
Holly-Ann also held various senior positions with the Centre for Addiction and Mental Health (CAMH), Toronto East General Hospital (now Michael Garron Hospital), and Ross Memorial Hospital, where she also held a leadership role with the respective Foundations.
She has earned a Certification in Foundations in Effective Public Participation from the International Association for Public Participation (IAP2). Her awards include a 2017 APEX Grand Award, a 2017 APEX Award of Excellence, a 2016 International MERCURY Award and several International ARC Awards.
Holly-Ann is also a community volunteer, having been involved with various school councils, theatre productions, a homeowners' association, and a newspaper editorial board.