Our Stories
Read more about the incredible stories and experiences of individuals in our communities and the Lakeridge Health team members who provide outstanding patient care and make a difference to people they serve.
#MyBestMoments Campaign - Shraddha Patel, Registered Nurse
In our #MyBestMoments campaign staff and physicians from across our hospitals and community sites share the moments that have mattered most to them in their careers at Lakeridge Health. Read Shraddha's story below.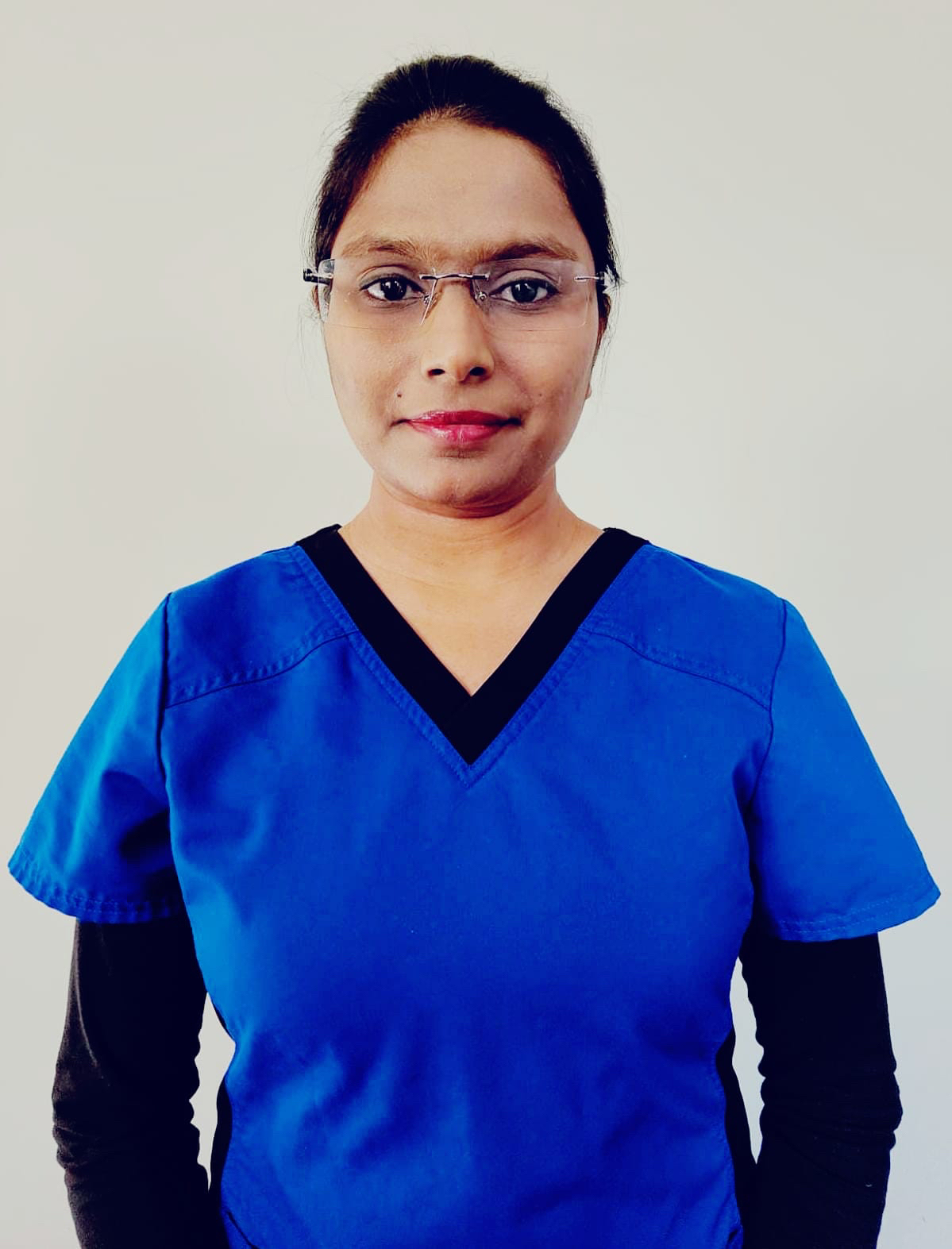 LH. These two letters – which stand for Lakeridge Health – written on a bulletin board are what helped to motivate Shraddha Patel as she studied to become a licensed nurse in Ontario.
Shraddha and her husband immigrated to Canada from India in 2014. Although Shraddha was trained as a nurse and midwife, she initially worked in Environmental Services for a walk-in clinic and did not complete the College of Nurses of Ontario (CNO) requirements to become licensed to practice.
However, when the couple decided to move from Scarborough and buy a house in Whitby in 2021, Shraddha had to leave her job at the clinic because she did not have a driver's license and access to a car to make the commute.
"My husband encouraged me to write the exam to become a licensed Registered Practical Nurse (RPN) now that I had more time," Shraddha explains. "When I started to investigate job opportunities in Durham Region, I was so impressed with the many positions available at Lakeridge Health. So, as I was studying for the RPN exam, I wrote the letters 'LH' on my bulletin board, along with my other motivational messages, as a reminder of where I wanted to work."
Shraddha not only aced the RPN exam in September 2021, but also successfully completed the exam to become a licensed Registered Nurse (RN) in January 2022. She is now a proud member of the team on one of the Medicine units at the Oshawa Hospital.
Shraddha shares that "there are just so many skills I can develop as a nurse here at Lakeridge Health. I want to work here as long as I can."
If you're an internationally educated nurse (IEN) or know someone who is, learn more about our IEN career pathway program to help IENs start their careers in Ontario and transition into registered nursing positions.
Police Officers Pedal to Lakeridge Health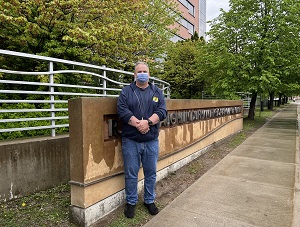 On Monday, May 16, a group of local police personnel hopped on their bikes and pedalled to the Durham Region Cancer Centre (DRCC) to say thank you to the DRCC nurses as part of the Pedal for Hope cycling tour in support of paediatric cancer.
Pedal for Hope includes members of the Durham Regional Police Services (DRPS), Peterborough Police Services, Metrolinx, the Ontario Provincial Police, and the Royal Canadian Mounted Police. Each spring, they cycle throughout Central Ontario making stops along the way, while raising money for paediatric cancer research and counselling for families living with a paediatric cancer diagnosis.
Steve Crittenden, a member of the Pedal for Hope team, says they wanted to honour the DRCC nurses for all that they do, especially throughout the COVID-19 pandemic. "The last couple years have been very taxing on the health-care system," explained Steve. "We wanted to honour the dedication and hard work of the DRCC nurses and say thank you to those who get us through cancer treatments."
For Steve, this stop hits closer to home.
In late 2014, Steve was diagnosed with stage four cancer and required chemotherapy. He says the nurses at the DRCC played a major role in saving his life and in his recovery. "Although I was scared out of my mind, everyone I encountered at the DRCC was fantastic," said Steve. "I entered the unknown at the DRCC, but because of the nurses that looked after me and others, it made it so much more bearable."
Pedal for Hope has raised more than $5 million dollars with the support of local businesses and sponsors over the past 18 years.
#MyBestMoments Campaign - Caroline Stiers, Physiotherapist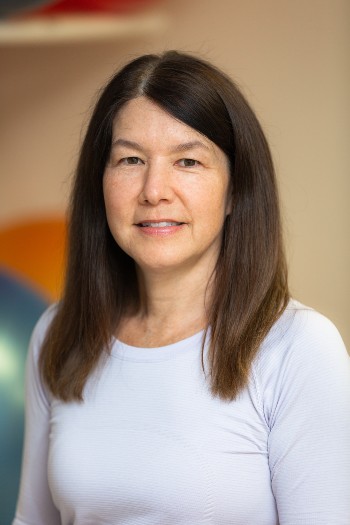 In our #MyBestMoments campaign staff and physicians from across our hospitals and community sites share the moments that have mattered most to them in their careers at Lakeridge Health. Read Caroline's story below.
Looking back at my years as a physiotherapist with Lakeridge Health, I'd have to say the best thing about working here is having the privilege of being part of an amazing multidisciplinary team of health-care professionals. From occupational therapists, other physiotherapists, speech language pathologists, rehabilitation assistants, and recreation therapists, to social workers, nurses, and doctors, the expertise and skills of these different disciplines all contribute towards meeting patients' complex needs. I've seen over and over in many different settings, how inpatients and outpatients alike benefit from the many varied and dedicated Lakeridge Health team members.
In February and March 2022, I was part of the team at the temporary Activation and Restoration Program at Lakeridge Gardens that was created to enable hospital capacity during the fifth wave of the pandemic. It was wonderful to see what can be accomplished when people who have previously never worked together before come together so quickly, collaboratively, and effectively, and it is something I am proud to have been a part of.
Another great thing about Lakeridge Health is its commitment to providing exceptional learning and teaching environments for all kinds of health-care careers. I've had the opportunity to mentor many physiotherapy students during their placements. It's important to me to share my knowledge and experience with students, as these practical hands-on placements are so valuable in their training. Supervising students keeps me on my toes with my own skills and knowledge. Some of my students have even gone on to roles at Lakeridge Health, which is great to see.
"Medicine for the Soul"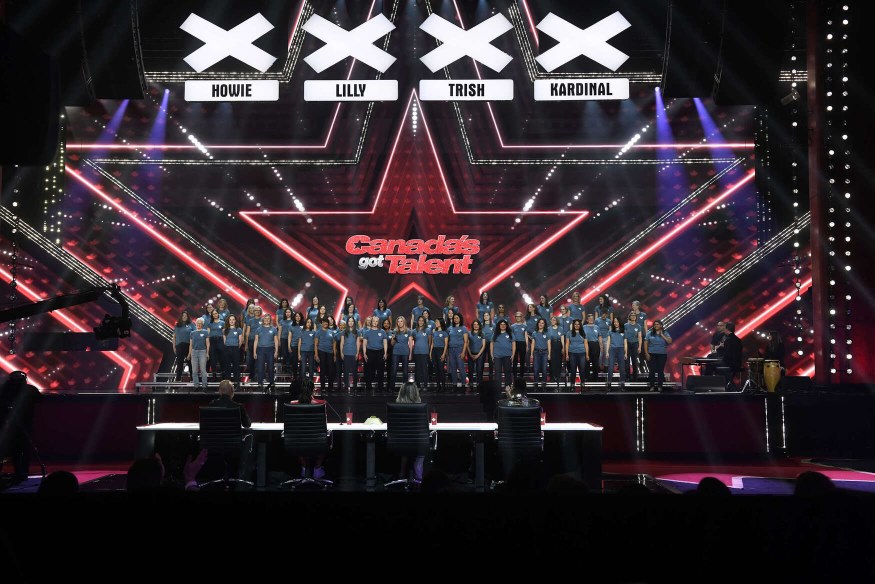 Lakeridge Health Physicians Find Solace – and a Bit of Fame – in Choir
When Lakeridge Health physicians Dr. Priya Iyer and Dr. Suchrita Mensinkai joined more than 30 other physicians on the stage of Canada's Got Talent earlier this month, it was the culmination of what has been a deeply healing and comforting experience for these talented health-care professionals.
Dr. Iyer and Dr. Mensinkai, a respirologist and family physician, respectively, are part of Voices Rock Medicine – a choir of diverse female physicians who use music as a way to deal with the pressures and challenges they face every day, which has been amplified during the COVID-19 pandemic.
"It has been a stressful time for everyone during the pandemic and particularly those in health care," explained Dr. Iyer. "I've always enjoyed singing and I joined the choir after hearing about it from a friend. It has been a good distraction and outlet for me and other physicians."
Dr. Iyer notes that one thing she loves about the choir is getting to know the different women. "To have this community, it's so lovely to know all these people with different backgrounds and experiences," she said. "It's wonderful to have shared this experience with these women."
It's a sentiment echoed by Dr. Mensinkai, who joined Voices Rock Medicine in 2021 after attending a conference for female physicians and felt inspired to find a similar community. "It's been a really difficult couple of years trying to keep our patients and ourselves safe," explains Dr. Mensinaki. "I started thinking about what I could do to bring me joy and take a break from the constant worry. The choir gives me that little bit of time to play and recharge with an amazing group of women before coming back to my role and responsibilities as a physician," she said.
The group was thrilled when they got the call to audition for Canada's Got Talent. Leading up to the performance, the choir had only rehearsed virtually and a handful of times in-person.
"The first outdoor rehearsal as a group felt magical," described Dr. Iyer.
The practice seemed to have paid off, with the choir receiving a standing ovation by the crowd and the judges during their Canada's Got Talent performance. The physicians describe the experience as an honour and privilege to perform on stage and inspire others to take care of themselves.
Congratulations to Dr. Iyer and Dr. Mensinkai!
Watch the performance by Voices Rock Medicine on Canada's Got Talent here.
Lakeridge Health Midwives Reflect on Years of Collaboration and Compassionate Care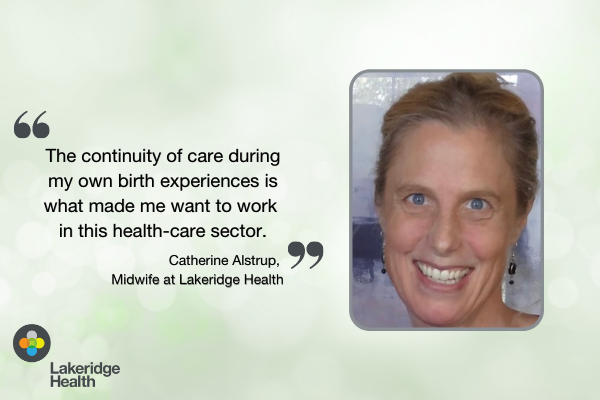 For Lakeridge Health midwives Judi Brandson and Catherine Alstrup, empowering patients to make informed choices and fostering an empathetic and compassionate care environment fuel their dedication to practicing midwifery at Lakeridge Health.
Midwives deliver hundreds of babies at Lakeridge Health each year. For Judi, one delivery truly stands out. In February 2003, she delivered a little boy named Matthew, who was the first baby delivered by a practicing midwife at Lakeridge Health.
"It was a milestone for me and the other two midwives who also assisted," said Judi.
As Judi reflects on nearly 20 years since that special delivery, she speaks with pride about the growth of the program since then.
"Lakeridge Health has now established community partnerships with multiple midwifery practices in Durham Region and midwives deliver babies at the Lakeridge Health Ajax Pickering and Oshawa Hospitals. As well, midwives are integrated within the obstetrical team, and we have a respectful and collaborative relationship with all members of the interprofessional team."
Catherine Alstrup – a midwife with Community Care Midwives who has been practicing at Lakeridge Health for four years – echoes Judi's comments. "The collaboration I feel working with the nurses and doctors at Lakeridge Health is something incredibly special," said Catherine.
Catherine decided to become a midwife after using one for three of her pregnancies, and appreciated the unique care model midwives offer pregnant people.
"The continuity of care during my own birth experiences is what made me want to work in the health-care sector," she explains. "As registered health-care professionals, midwives provide safe, evidence-based care to their patients. People have many questions during their pregnancy, and we are there to listen to their concerns and give them the information they need to feel empowered to make informed choices. As well, patients have access to their team of midwives 24 hours a day, seven days a week, and we're with them during active labour and through the initial postpartum period."
Ultimately, Catherine notes, "it's about working together with the patient to provide the best care."
#MyBestMoments Campaign - Alyssa Holmes, Screener
In our #MyBestMoments campaign staff and physicians from across our hospitals and community sites share the moments that have mattered most to them in their careers at Lakeridge Health. Read Alyssa's story below.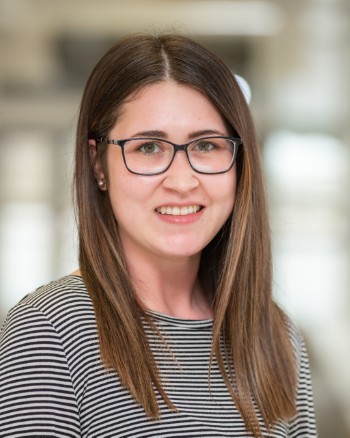 Alyssa Holmes was completing a shift as a screener in the Emergency Department (ED) at the Oshawa Hospital this past January when she noticed a patient who seemed very upset.
"This individual had been in the ED for a long time and was frequently going in and out of the hospital," Alyssa shared. "I asked them if there was anything I could do and really what they needed was someone to listen and help them through their experience during a challenging time."
"Alyssa's compassion meant so much to this patient that at the end of their ED visit, they left a Tim Horton's gift card for Alyssa to receive on her next shift," explained Deputy Chief Financial Officer Julia Raudanskis, who helps to oversee the screener team at Lakeridge Health.
Alyssa has worked as a screener since last November. Screeners are stationed at all hospital entrances and are an integral part of how Lakeridge Health keeps our sites safe for everyone. In addition to asking patients and visitors about any possible COVID-19 symptoms and exposures and ensuring visitors are fully vaccinated, they are a friendly and knowledgeable first point of contact at the hospitals.
"My motto is to treat others the way you'd like to be treated and it truly gives me such gratification going above and beyond day in and day out for patients and knowing I'm able to help in someone's time of real need," Alyssa said.
The support she provided to the patient in the ED was not the only time Alyssa has been acknowledged in her role. Recently, she was also commended by the hospital's Security team for noticing a confused, elderly patient who had wandered away from her room before she inadvertently left the hospital.
"It's people like Alyssa that make me so passionate about working in health care and so proud of our entire team," said Julia.
Alyssa shares that she's looking forward to building a career at Lakeridge Health and ultimately training to become a nurse. "I've really come to fall in love with it here!" she said.
Reflecting on Ramadhan 2022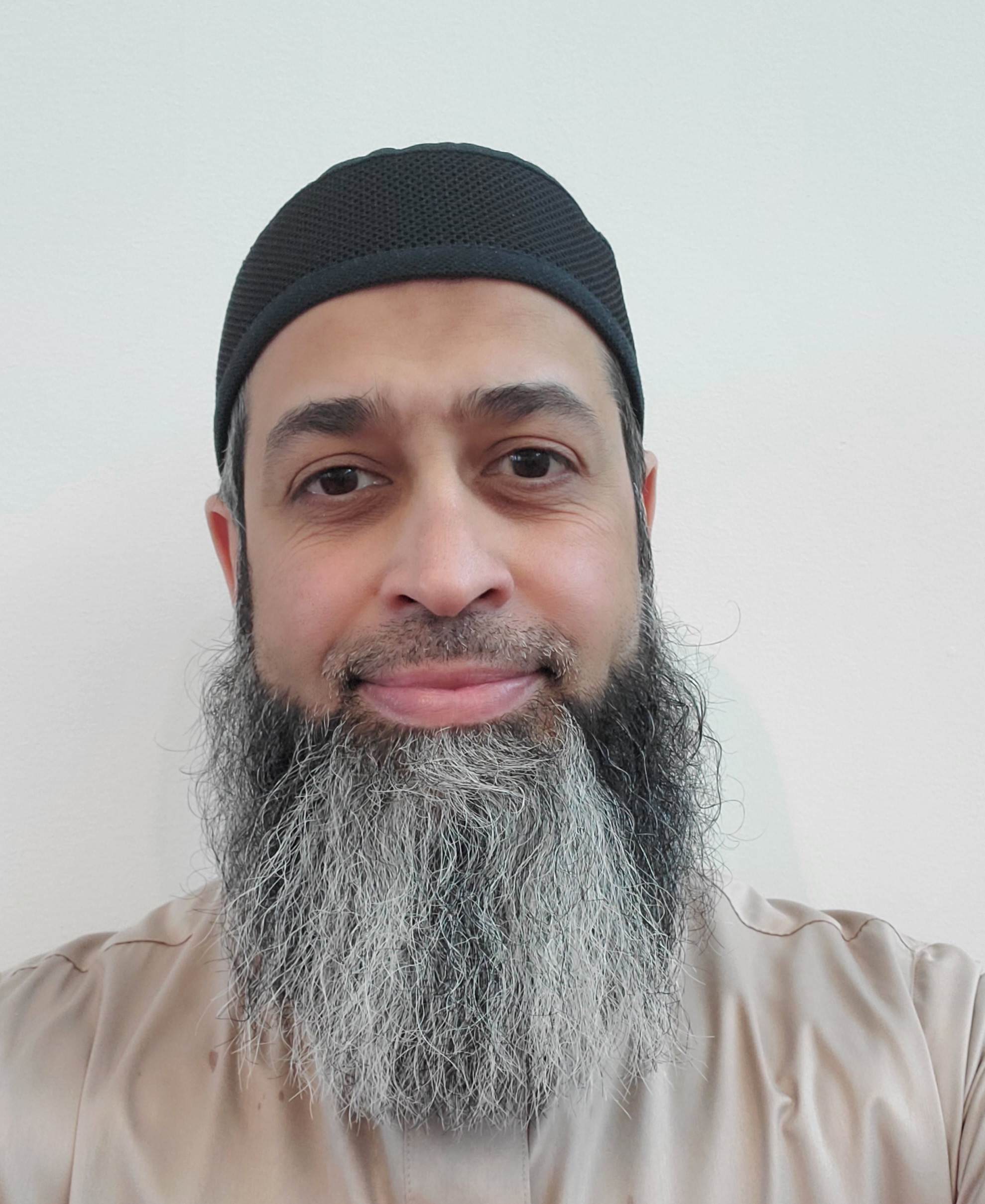 As we mark the beginning of Ramadhan, Shakir Ahmed Pandor shares the following reflections. Shakir is an Imam/Resident Scholar at the Islamic Centre of Oshawa and a registered community partner who works closely with the Spiritual Care team to help meet the needs of Muslim patients.
Ramadhan Mubarak! A blessed Ramadhan! This is how Muslims greet one another during Ramadhan. As I get ready for Ramadhan, the Islamic fasting month, it is exciting to share this message with my fellow brothers and sisters in humanity. My family and I, like all Muslims, find a unique excitement in Ramadhan.
Fasting for Muslims means avoiding food, drink, and sensual pleasures during the daylight hours, for the entire lunar month of 29 or 30 days. While a 15-hour fast might be long enough, the day is increased by a special 20 unit nightly "Taraweeh" prayer at the Masjid (mosque). The joy, peace, and tranquility experienced in performing these worships is escalated by doing it collectively. As an Imam, I lead the extra prayer, reciting the entire Qur'an from memory. Thus, my preparations as a Hafidh (one who has memorized the Qur'an) differ slightly from others. Culturally, most Muslim families enjoy various delicacies, some only prepared during Ramadhan, as a family at Suhoor/Sehri (pre-dawn meal) and Iftaar (post sunset) meals.
Fasting in Islam is about mindfulness of God, appreciation, and empathy. Unlike the saying "a hungry man is an angry man," to truly fast as one should, Islam requires Muslims to be cheerful, give freely in charity, and assist the poor and needy – all with a smile from the heart. Muslims are required to treat a fasting day just like every other day, except with more discipline and good character.
Ramadhan always seems to whiz by, and the festival of Eid, which marks the end of Ramadhan, always comes too soon. Eid al-Fitr, a day of eating, drinking, and time with the family, begins with a special morning prayer at the Masjid, and is marked with new clothes and Eid gifts. As with Ramadhan, the Eid greeting is Eid Mubarak, or a blessed Eid!
'Colorectal Cancer Screening Saved My Life. It Can Save Yours Too'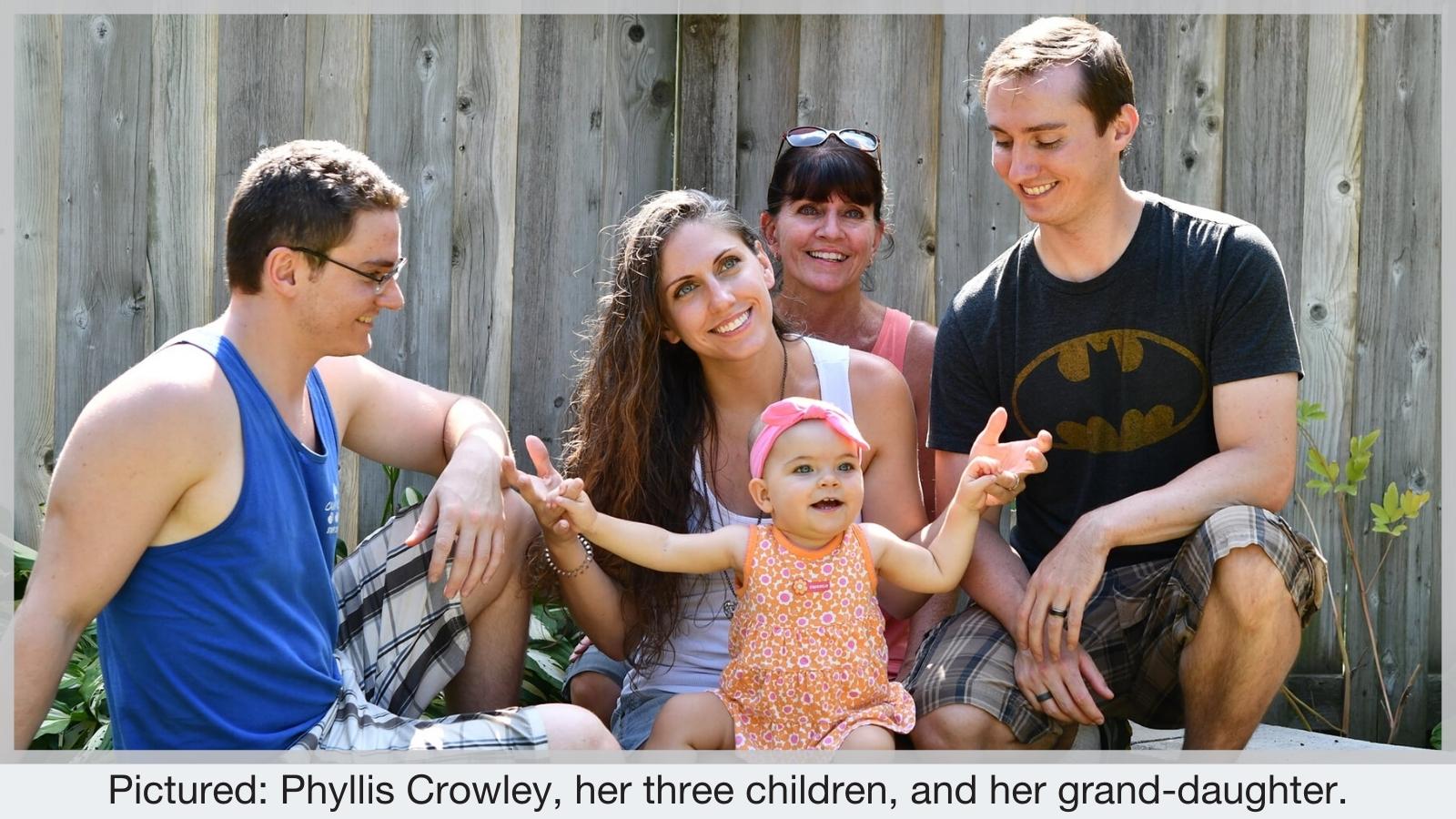 Imagine seeing your life partner and father to your three children pass away from colon cancer at only 41 years of age, only to be diagnosed yourself with the same cancer 11 years later. That's exactly what Phyllis Crowley, a longtime Ajax resident, faced in 2007 at the age of 51.
During a visit to her family physician, Phyllis expressed some minor symptoms of constipation. "I had no other 'cancer' symptoms," shares Phyllis. "I was well aware of all the symptoms to watch for after my husband was diagnosed with stage four colon cancer."
In March 2007, Phyllis met with Dr. Hugh Kendall, Colorectal Screening and Gastrointestinal Endoscopy Lead for the Central East Regional Cancer Program to have a colonoscopy procedure. Based on the colonoscopy results, Phyllis was then referred to Dr. Michael Ricer, a General Surgeon at the Ajax Pickering Hospital.
"Dr. Ricer told me that I had stage three colorectal cancer," explains Phyllis. "I had a right hemicolectomy – a type of surgery done to remove the right side of my colon. As part of the surgery, 17 lymph nodes were removed, five of which contained cancer cells."
Shortly after returning home from the hospital in June, Phyllis started a six-month aggressive chemotherapy plan.
"Having a positive attitude was half my battle," she shares. "I knew with the faith I had and the strength and support of my children, family, and community, I would give it a good fight."
In March 2008, Phyllis received good news from Dr. Kendall that her post-chemo follow-up colonoscopy was clear. "I had a team of heroes who did not give up on me and made sure I was cared for," says Phyllis.
Today, Phyllis is 66 years old and 14 years cancer-free. She participates in regular cancer screening, along with her children, due to their family history of colon cancer.
"I am thankful that my children are able to be proactive with screening," says Phyllis. "It provides them the opportunity to foresee any issues and stay on top of their health."
Colorectal cancer is most treatable when found early. Colonoscopies not only detect the disease but prevent cancer as polyps can be removed during the procedure. "Both my son and daughter had polyps removed during their routine colonoscopies," notes Phyllis.
Today, individuals who are at average risk of developing colorectal cancer have access to the Fecal Immunochemical Test (FIT), a free, safe, and painless test that checks a patient's stool for tiny amounts of blood sometimes caused by colorectal cancer or large polyps.
"A FIT test is mailed right to you and can be done at home, making it a more convenient and easier way to be screened," says Dr. Kendall. "It's important for individuals over 50 years old and those with a history of colon cancer in their family to be screened every two years. Don't wait for a screening reminder in the mail, follow up with your family physician to ensure your screening requirements and needs are being met."
Phyllis hopes that sharing her story encourages more people to get screened. "We are so fortunate to have such incredible health care available to us and should take full advantage of the screening program," she notes. "Screening saved my life. It can save yours too."
"You Don't Want This. It's Unlike Anything You've Ever Experienced Before."
COVID-19 patient shares his story to encourage others to get vaccinated.
Like many people who have contracted COVID-19, Craig Wilson has a simple message: get vaccinated.
It was Christmas Eve 2020 when Craig began to feel unwell. After being diagnosed with COVID-19, Craig spent nearly four months in hospital receiving both acute care and rehabilitation. At one point, his condition became so grave that he was on the cusp of death and his family prepared to say their goodbyes.
While Craig has made an incredible recovery from COVID-19, he has had ongoing health issues – often referred to as 'Long COVID' – as a result of his ordeal.
"I need dialysis three times a week because my kidneys failed while I was in hospital. As well, I require ongoing physical therapy to regain my strength, and I still become winded when I go up stairs," Craig explains.
While Craig is unsure where he picked up the virus, one of his two sons, daughter-in-law, and granddaughter, who spent Christmas with him that year, also contracted it. Thankfully, they had far less severe cases, but Craig notes, "it was a still a really long haul for me and my family."
Prior to contracting COVID-19, Craig, a retired Toronto Fire Captain, was an active man who enjoyed time with Mary, his wife of 42 years, his children, and four grandchildren, and he misses being able to do many of the activities he used to do. He wishes there were vaccines available before he became sick and urges everyone to be fully vaccinated. "By not being vaccinated against the virus, people are taking a risk," Craig says. "You never know. You're gambling with your life. Everybody should get the vaccine."
The care he received at Lakeridge Health has also left a real impression on Craig. "The staff and physicians were all so amazing – they saved my life during a really challenging time when they were also dealing with so much," Craig explains. "Even now, when I go in for my treatments, I know I am getting top quality care and I am so thankful."
Craig hopes sharing his story encourages more people to get vaccinated. "You don't want this. It's not like anything you've had before. This is 100 times worse than anything you've ever experienced," he shares. "I went through a lot, but there are many people who went through a lot more or didn't come through it at all."
Epic Helps Teams Deliver Lifesaving Care through Collaboration
When Lakeridge Health Critical Care physician and Anaesthesiologist Dr. John Maybee realized his patient needed urgent, additional care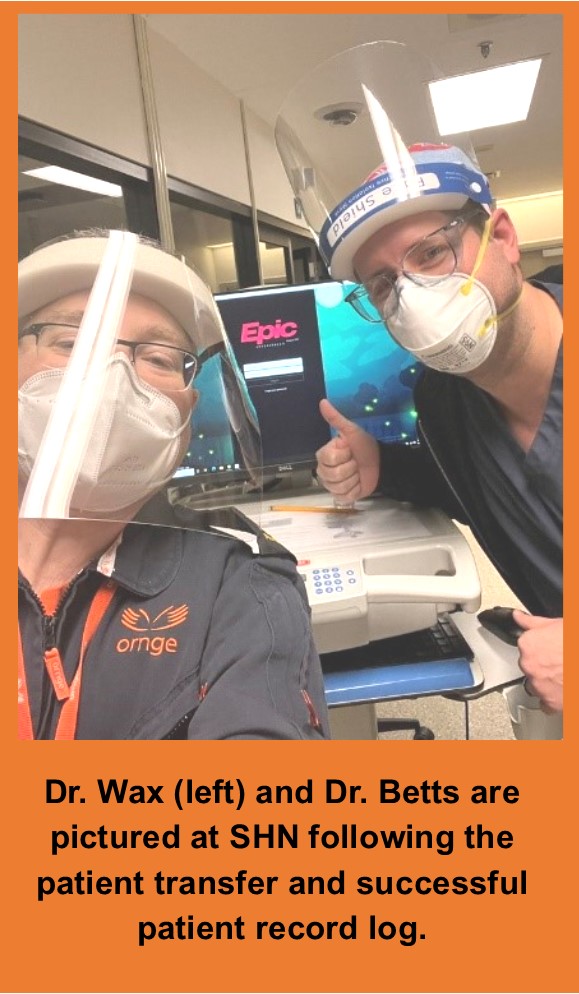 at Scarborough Health Network (SHN), instead of reaching for a paper chart to send with the patient, he logged in to the Epic clinical information system.
Lakeridge Health and SHN are among seven partner hospital organizations that introduced Epic on December 3, providing patients across the Central East Region of Ontario with a single, unified digital health record.
"Epic has ushered in a new era for the way care is delivered and experiences like the transfer of this patient are evidence of this tremendous change," says Dr. Maybee. "This patient required transport via our partners at Ornge Transport Medicine and his medical history, test results, and medication records were easily accessible in real time to both the transport team and team waiting for him at SHN."
Dr. Randy Wax, Lakeridge Health Critical Care and Ornge Transport Medicine physician, who accompanied the patient with paramedics in the critical care transport ambulance that day, has also witnessed the many benefits of Epic since the system went live.
"Epic has provided health-care teams with standardized tools and processes that allow them to better collaborate and make the best possible decisions about an individual's treatment," Dr. Wax shares.
Dr. Martin Betts, Chief of Critical Care at SHN, adds that "thanks to Epic, our team was able to review all the patient's information while she was en route to SHN. From her medical records, such as key clinical data and health history, we had all the necessary information to provide her the highest quality of care as soon as the transport team arrived."
Dr. Wax also notes that the data collected in Epic provides an important opportunity for research to improve patient safety and quality of care. He and other members of the Lakeridge Health team were recently awarded a $17,500 grant from the Healthcare Insurance Reciprocal of Canada (HIROC) to analyze how Epic can use an automated warning system to help detect deterioration in hospital patients earlier to reduce their risk of negative outcomes.
"Our goal with this study – as with everything associated with Epic – is to use this powerful tool to help our teams deliver the very safest and most seamless care experience to all our patients," says Dr. Wax.