Our Stories
Read more about the incredible stories and experiences of individuals in our communities and the Lakeridge Health team members who provide outstanding patient care and make a difference to people they serve.
Celebrating Women in Medicine Month - Dr. Calden Sharngoe
September is Women in Medicine Month, a time to recognize the impact of current and future female physicians and the opportunities that still exist to support and advance women in their careers in medicine. This year, as part of how we're marking this important month, we're profiling a number of female physicians from across Lakeridge Health to showcase the incredibly talented team we have at our organization. Our next profile is Dr. Calden Sharngoe, Hospitalist in the Medicine Department at Oshawa Hospital.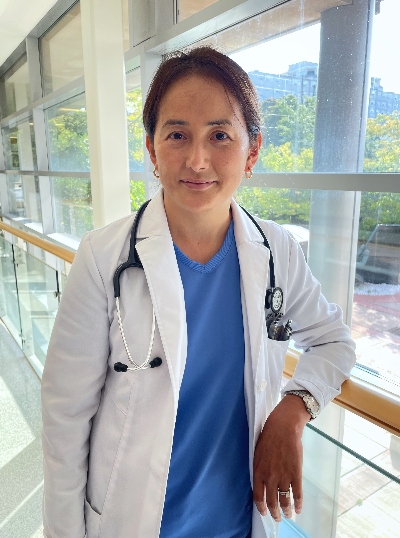 Who was your role model growing up? And why?
My grandfather was my role model growing up in a joint family household. As a Tibetan refugee who fled from his homeland, he managed to ensure his family thrived in a new country. He achieved remarkable success with very limited resources. He taught us that hard work with ambition can be the combination for success.
What has been your greatest moment as a physician?
I am unable to think of one great moment to mark down as the most important. However, being able to comfort and guide people during one of their most stressful periods of life are the little great moments I cherish every day.
What would you say to your younger self that you feel is important for other female physicians to know?
As a young woman I was goal-driven to achieve a career path that I had in mind putting aside other aspects of life. Retrospectively, I would tell myself to pay more attention to my personal life as well. I believe personal growth must be a holistic approach.
Where did you obtain your undergraduate and medical school education?
I went to Lady Hardinge Medical College in New Delhi, India.
How long have you been a privileged staff member at Lakeridge Health?
I have been at Lakeridge Health since July 2017. This year marks my seventh anniversary since I began practicing at Lakeridge Health.

Published September 28, 2023.
#MyBestMoments - David Harris, Recreational Therapist Assistant
In our #MyBestMoments campaign, staff, physicians, and volunteers from across our organization share the moments that have mattered most to them in their careers at Lakeridge Health. Read David's story below.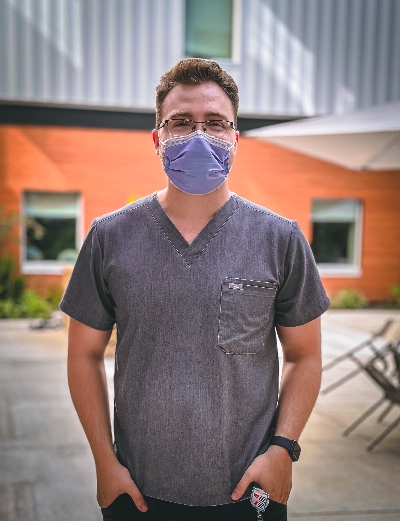 I began my career at Lakeridge Health straight out of university in 2018. I started out working as a Service Associate at the Oshawa Hospital for four years while completing my master's degree. I'm now a Recreational Therapist Assistant at Lakeridge Gardens long-term care home.
In my current role, one of my favourite things is that I get to spend every day bringing joy to our residents by socializing with them and engaging them in some of their favourite hobbies and activities. These activities not only help in their physical rehabilitation, but also foster a sense of friendship and empowerment among them. Witnessing the positive changes and improvements in their physical and emotional well-being is incredibly rewarding.
I have a collection of best moments from the past five years of my career at Lakeridge Health. It's hard to narrow it down to just one, so here are a few of my favourites:
Working as a Service Associate throughout the pandemic and helping to provide a clean and safe environment for staff, patients, and families.
Chatting and learning about various resident stories from when they were younger and listening to their words of wisdom.
Enjoying the many concerts and entertainers that have come to Lakeridge Gardens to perform for the residents.
Handing out flowers to all the lovely mothers and grandmothers at Lakeridge Gardens on Mother's Day.
Working at Lakeridge Health is extremely rewarding. Helping patients, residents, and anyone in need of care every single day and having the ability to make a positive impact on their lives is the ultimate reward.


Published September 26, 2023.
Celebrating Women in Medicine Month - Dr. Megha Suri
September is Women in Medicine Month, a time to recognize the impact of current and future female physicians and the opportunities that still exist to support and advance women in their careers in medicine. This year, as part of how we're marking this important month, we're profiling a number of female physicians from across Lakeridge Health to showcase the incredibly talented team we have at our organization. Our next profile is Dr. Megha Suri, a General and Endocrine Surgeon in the Durham Region and the President of the Medical
Staff Association at Lakeridge Health.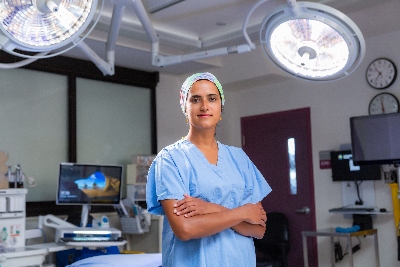 Did you have a role model growing up?
Before I knew I wanted to be a surgeon, my paternal grandmother was my role model. She was a single mother who raised her two sons in India and then immigrated to Canada with them. She was a woman of incredible strength and resiliency and I've always admired this in her. At an early age, my grandmother taught us the importance of finding our values and staying committed to them. Consciously or subconsciously, her resolve imprinted on me and set the foundation for who I hoped to be.
One of my surgical mentors is Dr. Lorne Rotstein. He is an endocrine surgeon at the University of Toronto. Like my grandmother, he is relentlessly committed to his values and has an unapologetic desire to achieve the best that he can in his work. This kind of commitment and enthusiasm in surgery is galvanizing. Dr. Rotstein is the one who inspired me to pursue a career in endocrine surgery.
While I was working on my Master of Science degree during residency, I was very fortunate to have been mentored by Dr. Patricia Brubaker, who is a physiologist at the University of Toronto. Dr. Brubaker is an incredible woman and probably the smartest person I know. She is steadfast in her commitment to the principles of science and the scientific method. Dr. Brubaker asks tough questions, has brilliant ideas, and brings people together to pursue these with integrity and zeal.
Both Dr. Brubaker and Dr. Rotstein have left a lasting impression on me, and I still hear their advice and voices in my head.
Did you always want to pursue a career in medicine?
No. My undergraduate degree was in the humanities, and I thought I would find myself pursuing a career in philosophy or history. I went to medical school with the intention that it would facilitate my desire to study the history of medicine. However, when I did my third-year clerkship rotation, I fell in love with surgery. I like being the first person in the hospital and the last person to leave. I like working with my hands, having a problem, being able to fix it, and seeing the results of that. All of this makes surgery appealing.
What has been your greatest moment as a physician? 
I wouldn't say that there's any one great moment. I feel a great sense of happiness and achievement when my patients come into my office with their families and express gratitude. For instance, recently, one of my patients said, "Dr. Suri, I'm so glad that I got you as my surgeon." This made my day! Surgery is a spectacular thing. A stranger walks into your office and in under an hour, we need to establish a relationship of trust with each other so that I can operate on them. Being a part of a patient's vulnerability and building that trust is a tremendous privilege. At the end of it all, when patients express gratitude and their families are grateful for this experience because you've taken care of their loved one, that's the best feeling in the world. These are the greatest moments.
What would say to your younger self that you feel is important for other female physicians to know?
There is a big difference between the experiences one has as a student and the experiences one has as a consultant in practice. As a student, I believed that the world was this great place of equality and fairness and that if I just worked hard and did the best I could, I would be given equal opportunities. This is not true. Women in medicine and surgery must work twice as hard for half as much. There are numerous institutional barriers that favour men over women. There are overt and covert forms of discrimination and harassment. Women need to be aware of this and need to know that it is going to be a difficult road ahead.
It's crucial for women to know their worth and demand acknowledgement for it. They shouldn't be afraid to stand up for their values, use their voice, and be confident. It's equally important for women to know that when they do this, they may be disliked – and that's okay. Women tend to want to be liked, to be sensitive, and not to hurt anybody's feelings. I would tell young women and my younger self to push back, be strong, and stand up for what you believe in. If this results in not being liked, then you're not liked, and that's okay.
It's also important for women to find allies. There are so many smart, tenacious, and strong women in surgery and medicine. We need to support one another and find ways to prop each other up. Even though I've had my share of struggles and challenges, I've also had remarkable people support me along the way, and I wouldn't be here today without them.
What's your favourite thing about working at Lakeridge Health?
I like being able to provide subspecialty care to patients in the communities where they live. When patients don't have to travel away from their homes and families to receive specialized care, it affords them greater comfort and support at a time when they are most vulnerable. I see this as the way health care should be delivered in the future – subspecialty care in small communities, especially as small communities are rapidly growing. I'm proud of how I've been able to do this by treating thyroid surgery patients in Port Perry and Bowmanville, which are smaller communities in the Durham Region.
Where did you obtain your undergraduate and medical school education?
I obtained my undergraduate degree in philosophy and chemistry at Queen's University followed by a Medical Degree at the University of Western Ontario. I did my residency in general surgery at the University of Toronto followed by a fellowship in endocrine surgery at Johns Hopkins University. I also obtained a Master of Science at the University of Toronto during my surgical residency.


Published September 25, 2023.
Celebrating Women in Medicine Month - Dr. Joan Abohweyere
September is Women in Medicine Month, a time to recognize the impact of current and future female physicians and the opportunities that still exist to support and advance women in their careers in medicine.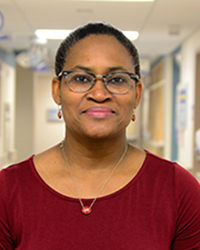 This year, as part of how we're marking this important month, we're profiling a number of female physicians from across Lakeridge Health to showcase the incredibly talented team we have at our organization. Today, we'd like to introduce Dr. Joan Abohweyere, Chief of Paediatrics and Neonatology, and Co-Medical Director, Women and Children's Program.
Did you have a role model growing up? If so, who and why?
My mother was my role model growing up. She was hard working, dedicated, and focused on every one of us getting a sound education and doing our best in any circumstance. She inspired me to pursue a career in medicine.
What has been your greatest moment as a physician?
It's hard to pick just one great moment as there have been so many over the past 35 years of my practice. I would say that graduating from medical school is one of my most exciting moments because I couldn't wait to start working. It's also always a great moment for me when I'm able to help a child and their family and see the relief in the parents once their child is getting better. Being able to watch the kids improve, want to get up, walk, and play – that brings me joy and satisfaction.
What would you say to your younger self that you feel is important for other female physicians to know?
Keep focused. There will be bumps in the road and times when it is very challenging and very demanding. But those ups and downs will come and go. I would also say to never doubt one's abilities and always do your best in the ongoing pursuit of excellence.
Where did you obtain your undergraduate and medical school education?
I completed my medical education at the College of Medicine, University of Ibadan in Nigeria. I then completed a six-year Paediatric Residency training at the University College Hospital, University of Ibadan, culminating in Fellowship of the West African College of Physicians.
How long have you been a privileged staff member at Lakeridge Health?
As of this month, I have been a privileged staff member at Lakeridge Health for nine years.


Published September 20, 2023.
First of its kind in Canada: Lakeridge Health Addresses Family Doctor Shortage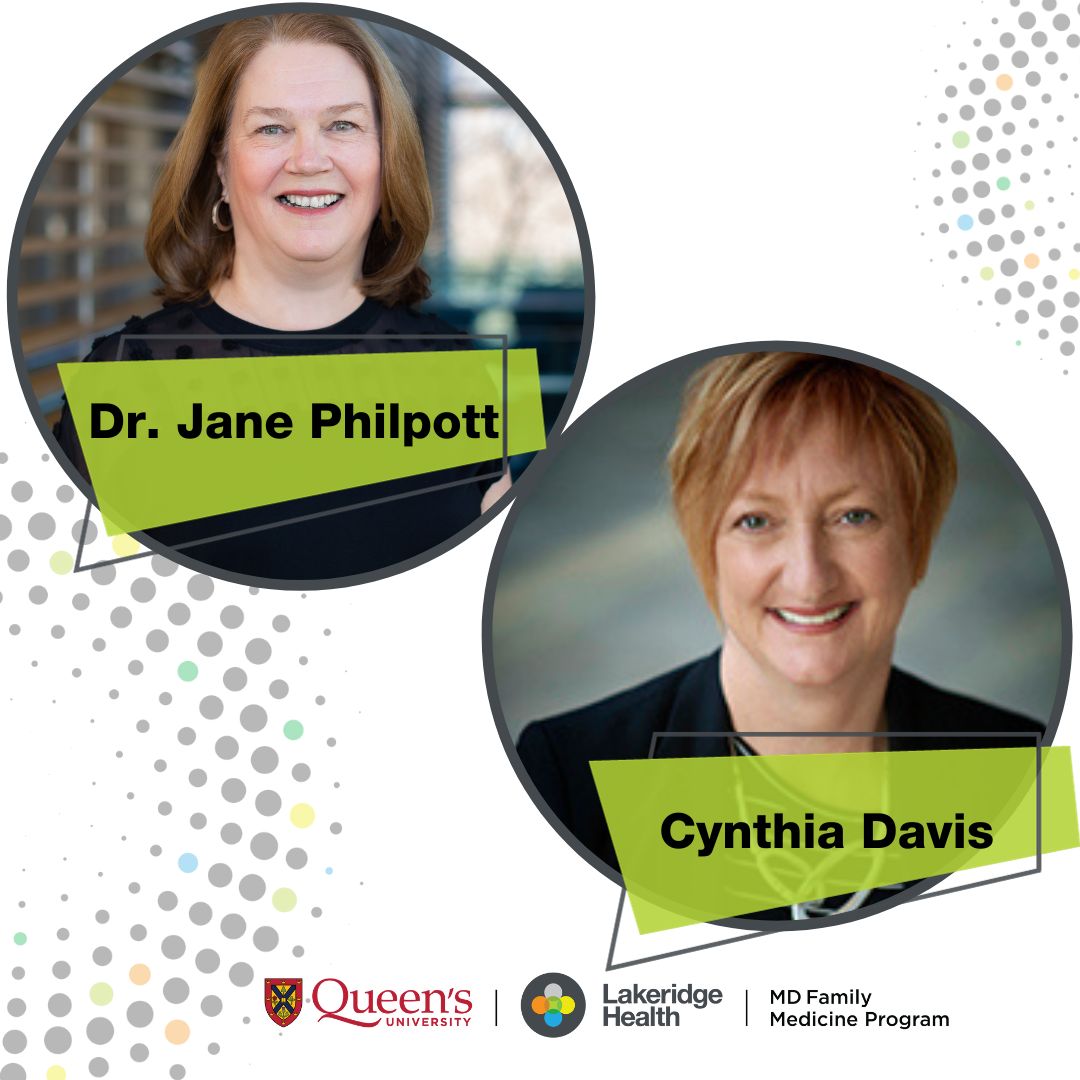 Cynthia Davis, President and CEO, Lakeridge Health, and Dr. Jane Philpott, Dean of Queen's Health Sciences share the bold new medical education model that holds tremendous promise to increase access to family doctors:
Is there a doctor in the house? For many Ontarians, the answers are bleak. No. Not enough. Not in their communities. Not for their families. Not taking on new patients.
It is estimated that 2.2 million Ontario adults have neither a family doctor nor a primary care nurse practitioner, according to a national survey from OurCare. Another nearly two million have a family doctor that's over the age of 65. Meanwhile, an Ontario Medical Association survey released this spring found that 40 per cent of physicians are considering retiring in the next five years.
This deepening crisis calls for bold thinking, collaboration, and new solutions. When Ontario's government committed to expanding medical school seats, Queen's University and Lakeridge Health decided it was time for something different. To that end, we are launching a groundbreaking new medical education program this fall to address the shortage of family doctors.
The Queen's-Lakeridge Health MD Family Medicine Program is designed to train and graduate practice-ready, community-focused physicians able to work as part of interdisciplinary teams. It's built for students who already know they want to become family physicians with a curriculum that is focused on the comprehensive skills and knowledge these doctors need.
Twenty students will enter the inaugural class in September based at the Queen's satellite campus at Lakeridge Health's Oshawa Hospital. While focused on communities in Durham Region and southeastern Ontario, we are striving for something greater: to offer a model for other institutions in Ontario and around the country.
From the start and throughout the program, students will engage in workplace experiences at family medicine practices in urban centres and small communities across the region. They will get to know patients and their families, and the places they call home. They will work alongside a wide range of community-based health professionals. Learn from them. Be inspired by them.
This program is the first of its kind in Canada.
We offer a direct pathway into family medicine. Our students will build their professional identity and skillsets around this specialty. Our program is built to meet the needs of future family physicians and ease our students' transition to a residency in family medicine.
Family doctors play a crucial role in our communities. They know us personally. They support us at our most vulnerable moments and through all stages of life. They help keep our children safe and watch them grow up. They nurture and guide us in our health journeys. The student experience in our program will demonstrate this one-of-a-kind, special bond. It will emphasize the longer-term patient and community relationships that are central to family medicine.
Ultimately, we want to graduate more family physicians for Ontario. We want to pioneer an innovative approach to education that supports local communities and healthier populations. We want to inspire our own students. And we want to inspire others to join in this journey.
If home is where the heart is, there is no question that family doctors, along with their primary care teams, are the beating hearts of our communities. We want to provide customized training and experience to prepare new doctors for where they're needed most: on the front lines of our communities—making a difference in the lives of our families, friends, and neighbours.
Is there a doctor in the house? More communities in southeastern Ontario will be able to answer "yes" to that question in a few years' time. For now, we look forward to welcoming our new students and shaping the family physicians of tomorrow.

Published September 19, 2023
In Their Own Words: Healthy Communities Depend on Access to Primary Care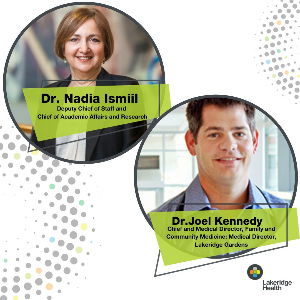 At the core of healthy, thriving, and successful communities lies a strong primary care system. Unfortunately, many Durham Region residents are unable to find a physician who is accepting new patients.
But a novel approach to medical education could change that. Deputy Chief of Staff and Chief, Academic Affairs and Research, Dr. Nadia Ismiil and Chief and Medical Director, Family and Community Medicine; Medical Director, Lakeridge Gardens, Dr. Joel Kennedy share their how Lakeridge Health is helping to increase access to primary care.
With so many communities in Ontario and across Canada in need of family doctors, the new Queen's-Lakeridge Health MD Family Medicine Program, which welcomed its first 20 students in September, holds tremendous promise to break this cycle.
This program is the first-of-its kind in Canada. For students and future doctors, this program enables learning in a hands-on, engaging environment that mirrors a real-life clinic where they will potentially practice full time.
Family medicine is based on a relationship of trust and respect between people and their doctor. What makes this program unique is that these future doctors will start building critical relationships with Lakeridge Health health-care professionals and community organizations right from the beginning of the six-year program.
Most exciting is that these students will be part of a novel medical education program that puts the health of Durham residents first.
Lakeridge Health's vision is to have students practicing in clinics across Durham Region, fostering relationships with patients. This will help them to connect to the communities they may serve in their future practices.
From a patient's lens, care becomes consistent and increasingly comprehensive with more hands, eyes, and ears in our communities and hospitals.
Lakeridge Health's role in the coordinated response to the COVID-19 pandemic solidified its leadership on a regional and provincial level. This new program adds further credibility to what we established during the pandemic while highlighting the innovative spirit of our community based health system, Lakeridge Health.
Based at the Oshawa Hospital, the Queen's-Lakeridge Health MD Family Medicine Program will also bring in new opportunities in research, innovation, human resources, and education.
Recently, we welcomed Dr. Allan Grill as the first Assistant Dean of the Queen's-Lakeridge Health Campus. His term is effective August 15, 2023 and runs through to June 30, 2028. To read more about Dr. Grill and his role, visit the Queen's University website.
The new Queen's-Lakeridge Health MD Family Medicine Program is a critical major step to strengthening the Durham Region primary care system and helping us to achieve our vision of One System. Best Health.
We hope you are as excited as we are to welcome the new students to Lakeridge Health and Durham Region. We know we will learn as much from them as they will from us and our teams.
Published September 14, 2023.

"They helped us get through the most stressful and magical days of our lives."
"I know not many people can say they had fun during labour, but I can," said mother of two, Cynthia Premakumar. Looking back on the births of her children, Cynthia has many fond memories that she holds close to her heart.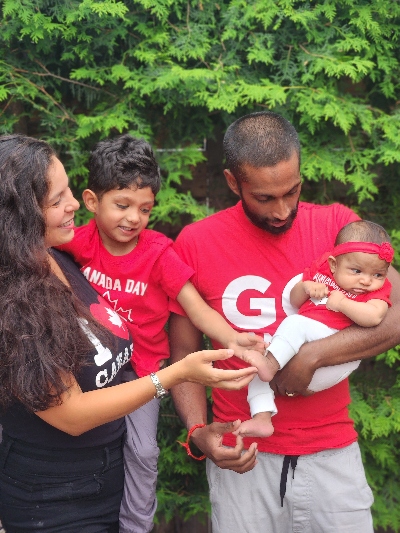 Both her son, Logan, and her daughter, Luna, were delivered at the Oshawa Hospital by Dr. Greg Athaide, Chief of Obstetrics and Gynaecology and Co-Medical Director, Women and Children's Program.
"We didn't know the sex of our children before they were born, so both times we were very excited for the surprise," said Cynthia. "I told Dr. Athaide that my labour plan was to go with the flow, but I did have one request; that he hold my baby up in the air to let me see the sex first, just like in the Lion King movie. He did exactly that, which made each of their births so memorable!"
Cynthia credits her "rockstar" health-care team, including nurse Jacquie McGee, for helping make her birth experiences a success. "Of course, we had our stressors and fears knowing that I wanted to try my best for a natural birth and that there were a few possible complications," explained Cynthia. "However, being surrounded by my loving family and an energetic, knowledgeable, and supportive health-care team that we got along with so well made our experiences very successful."
Both Cynthia and her husband felt very lucky to have been greeted by a wonderful group of nurses, and to have had Dr. Athaide deliver both of their children. "The team that cared for us during both of our hospital stays will forever hold a special place in our hearts," said Cynthia. "Everyone really cared and helped us get through the most stressful and magical days of our lives and I cannot say thank you enough."

Published September 14, 2023.
#MyBestMoments - Philip Salim, Occupational Health and Safety Supervisor
In our #MyBestMoments campaign, staff and physicians from across our organization share the moments that have mattered most to them in their careers at Lakeridge Health. Read Philip's story below.

I've been at Lakeridge Health for five years now, which I really can't believe! When I first joined in 2018, I was working as an Ergonomics Assistant. Now, five years and three roles later, I am an Occupational Health and Safety Supervisor.
One of my favourite things about my role is the variety that comes with it. This is a very dynamic environment and I'm able to advance my skillset every single day. I work with staff and physicians from all different disciplines, which has allowed me to learn a lot about the various roles at the hospital and gain a deeper understanding and appreciation for the excellent patient care Lakeridge Health provides.
In my role, I'm able to help people across the entire organization. From clinical staff to administration, and even staff members who are working from home, I enjoy getting to know them and helping them out in whatever way I can. Having the ability to impact people in a positive way is really fulfilling for me.
Some of my most memorable moments at Lakeridge Health took place in 2020 when I accepted a secondment to Sunnycrest Nursing Home. When I first got there, my role was inspecting Personal Protective Equipment (PPE) and ensuring it was up to standard. But in November 2020, they were hit really hard by COVID-19, and everyone had to jump into action. It was all hands on deck and we were all helping out in any way we could. Witnessing everyone coming together was truly amazing and it was a prime example of how our team members live the Lakeridge Health values.
On a more personal level, my experience at Sunnycrest Nursing Home also allowed me to meet my fiancée. It was unexpected, but easily the most rewarding part of this journey.
For me, Lakeridge Health is an amazing place to work because I always feel valued. My fellow team members, as well as my leadership team, have a lot of trust in me. They believe in what I'm trying to accomplish and genuinely value my ideas and opinions. Feeling supported motivates me to grow and continuously strive to do my best. It really is a great feeling.

Published September 14, 2023.
Meet Shireen Spencer, Patient and Family Advisor

 
Lakeridge Health is proud to have a dedicated team of Patient and Family Advisors (PFAs) who share insights and perspectives from their own lived experience to ensure the voices of patients and families are heard and included. Read Shireen's story to learn about her experience and how you can be part of this unique group of volunteers.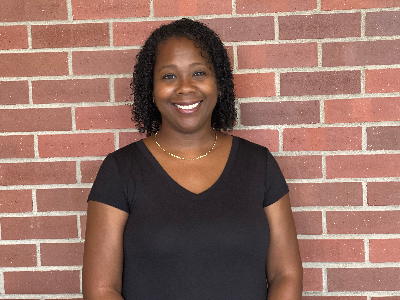 My journey as a Patient and Family Advisor (PFA) at Lakeridge Health began five years ago. I had been very sick for about a year and a half and ended up having seven surgeries over the course of a year. Soon after, as I was trying to recover from that, I was diagnosed with breast cancer and I received my treatments at Lakeridge Health. Once I was finished, I was introduced to the idea of becoming a Patient and Family Advisor (PFA).
After completing the interview process and figuring out what my abilities were and which areas I wanted to lend my voice to, I decided to become a PFA. I wanted to help others along their journeys. I really enjoy getting to share my experiences, tell my story, and help to better connect patients with health-care services. We're all humans going through the health-care experience, and I think it's important to listen to each other, work with one another, and see what we can accomplish together.
I work with the Durham Regional Cancer Centre on things like screening and signage, and we have conversations about how we can help make care better or easier. I have also had the opportunity to spend time with patients before they leave the hospital and administer the patient survey to find out what is being done well and what things can be worked on. In addition, I sit on the Quality Committee of the Board of Trustees, where I also help to improve patient care.
I've also had the wonderful experience of participating in interviews for all types of positions within the organization. It's an awesome feeling when the people I felt would be appropriate for a position are selected! One of my favourite things about being a PFA is actually meeting the new hires, seeing them working in those positions, and being able to share my story.
I think it's really important to emphasize the importance of listening to patients and finding ways to collaborate. It's also important for the very skilled and educated staff and physicians to remember that patients have questions, and they've done their research. Their voices are important, so it's really a matter of collaboration and cooperation. That's why I tell my story, and that's what I'm trying to accomplish.

Becoming a PFA is definitely worth it. It has been a highlight for me to know that I've helped support change. I don't think you can complain or give constructive criticism without wanting to be part of the change. Give yourself a year, or three years, and see what sharing your voice does and the difference it can make.
Becoming a PFA is one of the most direct ways you can affect care and services at Lakeridge Health. We're recruiting new members for our PFA team. Learn more and apply here.

Published on September 14, 2023
Lakeridge Health Nurse Practitioner Appointed

RNAO

President

-Elect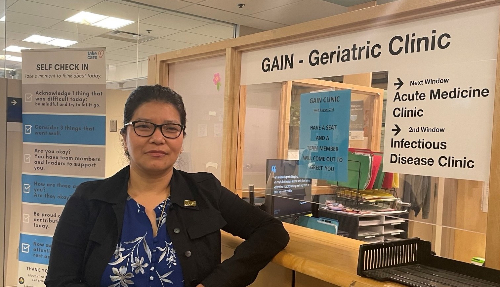 From her international health-care experience to building a second career as a nurse in Canada, "a passion for health care, equity, and social determinants of health" is what has always motivated Lakeridge Health Nurse Practitioner, Lhamo Dolkar.

Now, as the new President-Elect of the Registered Nurses' Association of Ontario (RNAO), Lhamo is eager to use her "wealth of experience to help even more people."
Lhamo began her career as a homeopathic physician in India practicing in surgery and medicine in urban and rural communities, before immigrating to Canada in 2009.

"When I came to Canada, I knew I always wanted to continue my career in health care," explained Lhamo. "Nursing appealed to me because of its wide scope of practice."
Lhamo completed the Baccalaureate Program for Registered Nurses and then the Masters in Nursing combined with the Primary Care Nurse Practitioner program, both at Ryerson University (now Toronto Metropolitan University). She also holds a Cardiology Nursing certificate from George Brown College, and is completing a certificate in community engagement, leadership, and development from Toronto Metropolitan University.
As she has continued to advance her education, Lhamo has also worked across various sectors, including multidisciplinary clinics, group homes as youth counselor, acute care, long-term care, public health, and community health care.
In August 2022, Lhamo joined the Geriatric Assessment and Intervention Network (GAIN) Clinic at Lakeridge Health. This NP-led clinic is staffed by a team of experts in geriatric care who work collaboratively to ensure seniors can live in their own homes safely and independently.
"I've been so fortunate to delve into so many different areas of practice," Lhamo admitted. "My roles have allowed me to see how much nurses can impact someone's life. It's also been very fulfilling on a personal level. It makes you feel like there's a focus to your existence."
In tandem with her education and diverse work experience, Lhamo has been a "proud member" of RNAO since 2010. "RNAO's value that health care is a basic human right is something that is in close alignment with my own personal values and beliefs," Lhamo shared. "RNAO is committed to equity, inclusivity, diversity, and social justice and I believe these are the basic foundations of a health society and a healthy community."
When deciding to put her name forward to become RNAO President, Lhamo explained that she felt she could make "an even more forceful impact" in a leadership position, "especially as a mid-career nurse."
In her new role, Lhamo is committed to "continuing my advocacy work in primary care access, health equity, as well as nurse wellbeing." She is especially thrilled to be part of Lakeridge Health as she assumes these new responsibilities.
"Lakeridge Health and the RNAO are both leading health-care organizations in their own right," Lhamo said. "I'm excited to see how Lakeridge Health can leverage its excellence in care and continue to be leaders in health care in Durham Region in partnership with RNAO."
"We are so lucky to have Lhamo's leadership at Lakeridge Health and at a provincial level through RNAO," said Petrina McGrath, Health System Executive, People, Quality, and Practice and Chief Nursing Executive. "I am looking forward to working with her in her new role as part of our efforts to be a workplace of choice and deliver the best care to our patients, residents, and clients."
Lhamo will officially become President of RNAO in June 2024 following a year of mentorship by current President, Dr. Claudette Holloway.

Published on September 12, 2023
Celebrating Women in Medicine Month - Dr. Shannon Trainor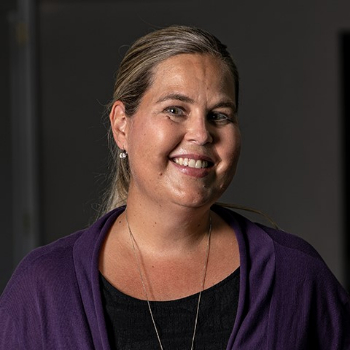 September is Women in Medicine Month, a time to recognize the impact of current and future female physicians and the opportunities that still exist to support and advance women in their careers in medicine. This year, as part of how

we're

marking this important month,

we're

profiling

a number of

female physicians from across Lakeridge Health to

showcase

the incredibly talented team we have at our organization.

Our next profile is Dr. Shannon Trainor, a Thoracic Surgeon.



Did you have a role model growing up?

Yes,

I did. It was my dad who was

a family doctor

. H

e exemplified what it meant to be a physician

–

dedicated

and going

out of his way to take care of people.

My family grew up

in a small town

and

everyone would come up to my

d

ad no matter where he went

. He encouraged me from the time I could walk to do whatever it is I wanted to do,

and

that turned out to be

a career in

medicine. Dad just personified what it meant to dedicate yourself to the care of others and to do it with k

indness and empathy

.

My mom was also a strong influence in my life

. S

he was

a nurse and

took part in running

d

ad's practice. They both encouraged me to do what I wanted to do. As I grew up, they

allowed me to work

the office

of my dad's practice

gradually teaching me how things worked.



With both your parents in medicine, when did you decide that you wanted to pursue medicine as well?

My parents told me that I said I wanted to be a doctor by the age of two. My dad used to take me for weekend rounds on Sundays after church to see his patients. When I was a little older – around six or seven – I remember thinking I wanted to be a doctor. Initially, I wanted to be a paediatrician, but when I did a residency rotation in paediatrics, I realized it wasn't for me. Then I had a general surgery rotation. I had the most exceptional senior resident who took me under his wing, showed me what was involved in surgery, and I loved it. Fixing what was wrong and solving problems, I haven't looked back since!

Where did you obtain your undergraduate and medical school education?

I completed my undergraduate education at University of Prince Edward Island and then completed both my medical school and general surgery education at the University of Toronto. I did my thoracic surgery residency at McMaster University and completed a minimally invasive thoracic surgery fellowship in Pittsburgh at the prestigious University of Pittsburgh Medical Center.

Why did you decide to pursue thoracic surgery as a specialty?

The complexity of thoracic surgery is just fascinating! It's not just whether or not you can remove something, it's more about if the patient is physiologically fit for surgery. It's a very complex surgery that allows me to appreciate the beauty of the human anatomy. I also had lots of role models that encouraged me.

What has been your greatest moment as a physician?

If I look back over my 12 years at Lakeridge Health, the greatest moment is when after five years of cancer follow up, you get to discharge a patient from your active care because they're cured. Having a relationship with a patient and following them for years and then joyfully sending them off. That's the greatest.

What would say to your younger self that you feel is important for other female physicians to know?

You can do anything. If you set your goals and your priorities, you can do anything in this day and age. Another thing is to take care of myself. A well-rounded individual who also takes care of themselves will be a better health care provider.

What's your favourite thing about working at Lakeridge Health?

My favourite thing about working at Lakeridge Health is the collegiality and the relationships I've developed. I've never stayed in one place as long as I have been here. I have phenomenal relationships with my colleagues and it just makes for a very wonderful working environment. Lakeridge Health has done a lot of wonderful things over the years I've been here. I have a lot of pride in working here.
Celebrating Women in Medicine Month - Dr. Kavita Sridhar
September is Women in Medicine Month, a time to recognize the impact of current and future female physicians and the opportunities that still exist to support and advance women in their careers in medicine.

This year, as part of how we're marking this important month, we're profiling a number of female physicians from across Lakeridge Health to showcase the incredibly talented team we have at our organization. Our first profile is Dr. Kavita Sridhar, an Intensivist in the Critical Care Unit (CCU) at Oshawa Hospital.

Did you have a role model growing up? If so, who and why?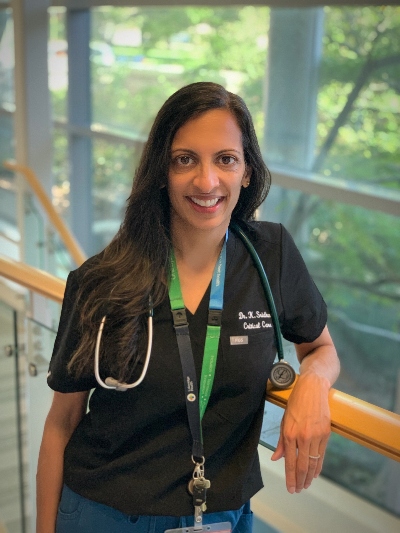 My role model growing up was my older sister. As a physician herself, she was able to guide me through my years in training and help direct and support me as I embarked on a career in Medicine.
What has been your greatest moment as a physician?
My greatest moment as a physician occurred recently when a resident who had rotated through our CCU and done some extra training with us, got into a fellowship of her choice. The resident wrote me a thank you note stating that our impromptu discussions about being a female physician and an Intensivist had been the reason she pursued a fellowship in critical care.
What would say to your younger self that you feel is important for other female physicians to know?
Be kind to yourself. Your role as a physician is one of many that you will have to balance. Your priorities may change over time but do your very best at everything you do. Some days will be harder than others so surround yourself with a strong support system both at work and at home.
Where did you obtain your undergraduate and medical school education?
I completed my undergraduate degree at Queen's University in Kingston, followed by medical school and residency in Internal Medicine at the University of Ottawa. I then proceeded to complete my Fellowship in Critical Care in Calgary. After that, I did a Master's in Bioethics at the University of Toronto while I started as a staff Intensivist at Mount Sinai Hospital.
How long have you been a privileged staff member at Lakeridge Health?
I have been a privileged staff member at Lakeridge Health since 2012.

Published September 5, 2023.
Whitby Hospital Receives Energy Efficiency Award
Lakeridge Health was recently recognized by the Climate Challenge Network's Greening Health Care Program for the impressive annual energy savings at the Whitby Hospital.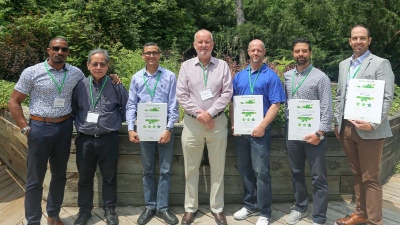 Greening Health Care is a network of leading hospitals, health-care groups, and other organizations across North America working together to achieve deep energy and greenhouse gas emissions reductions in health-care facilities.
As a member hospital, Lakeridge Health's goals for energy reduction align with the initiatives outlined by the Greening Health Care Energy Benchmarking Program, including reducing energy consumption by five per cent each year.
This year, the Whitby Hospital surpassed that goal and was named one of the Five Percent Club Award Winners for having achieved an annual energy savings of seven per cent in 2022 compared to 2021.
"As part of our energy reduction efforts, we performed space temperature optimization through the building's automation system at the Whitby Hospital," explained Matt Cannon, Director, Engineering and Business Development. "This initiative reduced the natural gas consumption required for heating and cooling."
Looking ahead, Lakeridge Health continues to identify areas for improvement to reduce energy consumption and build a more sustainable future. "Small changes can lead to big savings," said Matt. "Turning off the lights when vacating an area and where possible, increasing the temperature of the environment by one to two degrees in the summer and decreasing the temperature by one to two degrees in the winter are small but impactful things we can do to reduce our energy consumption."
For more information on Greening Health Care, visit greeninghc.com.

Published August 23, 2023.
"I started from the bottom and worked my way up to the top."
Jesse Allen gets up every day at 7:00 a.m., has his coffee, and goes to work with his father building modular homes and doing landscaping jobs.

However, life hasn't always been this straightforward for Jesse. Several years ago, Jesse was diagnosed with Schizophrenia, a mental illness that affects how a person thinks, feels, and behaves. "I was hearing voices on a daily basis," said Jesse.
Jesse spent three years at Ontario Shores Centre for Mental Health Sciences, before moving into the McKay House – one of the Residential Programs offered by Durham Mental Health Services (DMHS) through Lakeridge Health's Mental Health and Addictions Program. Clients at the McKay House receive help in areas such as daily living skills, problem solving or coping skills, and with accessing needed services.
"Jesse was so motivated during his recovery journey," shared Residential Counsellor, Dan DiPede. "He displayed such positivity and kindness and was always willing to help out and support his peers when the opportunity presented itself."
"Being a nice person is important to me," explained Jesse. "I'm a pretty happy guy and I get along with just about anyone."
As a result of Jesse's efforts, he was able to move into the Smith House, a semi-independent, low support tier of the housing program. He has also since been able to buy his own truck and tools and has been enjoying working and maintaining an active social life.
"Thanks to the medical support I received, I hardly have any lasting symptoms of my illness."
Looking ahead, Jesse shared the next goal that he is working towards. "My next step is to get my own apartment," said Jesse. "The whole experience has put me in a better position. I went through hell to get here, but I started from the bottom and worked my way up to the top."

Published August 22, 2023.
Lakeridge Health Nurse Achieves International Lactation Consultant Designation
As a mother and a Registered Practical Nurse, Shannon Doran has long realized the importance of lactation consultants in helping mothers as they learn to breastfeed their babies.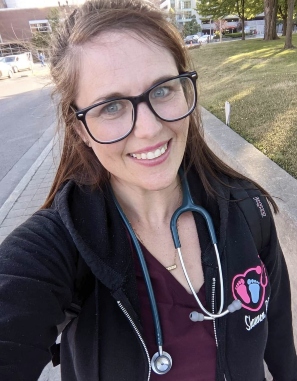 "Seven years ago, when I first had my first son, we ran into many challenges throughout our breastfeeding journey and I realized there's a dire need for lactation consultants in the community," explained Shannon, who works on the Labour and Delivery and Mother and Baby Units at the Oshawa Hospital and as a postpartum clinical instructor for Durham College first-year nursing students.
These challenges inspired Shannon to pursue the International Board Certified Lactation Consultant (IBCLC) designation. An IBCLC is a specialized member of the health-care team who is trained to facilitate families with their breastfeeding and lactation goals. They also help to prevent, recognize, and solve breastfeeding and lactation difficulties.
The IBCLC certification process is no small feat, requiring years of training, additional health sciences courses, a minimum of 95 hours of lactation specific education, and hundreds of hands-on clinical hours to qualify to write the certification exam.
After years of hard work and endless nights of studying and writing papers, Shannon officially made her dream a reality and completed the IBCLC certification process this spring.
"We are so proud of Shannon," said Julie Rojas, Director, Women's and Children's Program. "Becoming an IBCLC is an arduous process, but Shannon now joins a group of more than 36,000 IBCLCs across 131 countries that are able to provide expert breastfeeding and lactation care. We are very fortunate for the expertise Shannon brings to patient care and our program."
"This certification impacts my role and responsibilities by giving me the knowledge to adhere to the scope of practice with providing safe, competent, and evidence-based care," added Shannon. "Achieving this certification still feels surreal. It is so rewarding to know that all of my hard work has paid off."

Published August 2, 2023.
Whitby Hospital

Patients Enjoy Tenth Annual

Rib

f

est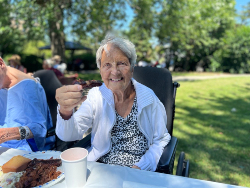 Patients at the Whitby Hospital enjoyed a delicious rib luncheon at the tenth annual Whitby Sunrise Rotary Ribfest earlier this month.
For patients like Ella Staite, an 89-year-old who has been receiving care at the Whitby Hospital since June, the ribfest was a welcome social opportunity.
"It's a gorgeous garden," exclaimed Ella. "I love being out here and interacting and socializing with others."
Ella was joined by more than 50 other patients. During the event, the garden was alive with the sounds of laughter and patients connecting with each other.
This year's ribfest was the most attended in its ten-year history. This is in part to the efforts of the Therapeutic Recreation team, who made sure all patients knew about the event.
Interim Director of Healthy Aging, Jaclyn McLeod, realized the special opportunity to bring this community event to patients in 2013 when she was Patient Care Manager of Inpatient Rehabilitation at the Whitby Hospital.
"A long-term hospital stay can be difficult, especially for patients who may enjoy an active social life at home," explained Jaclyn. "So, to enhance the care experience and quality of life for patients, we reached out to the Whitby Sunrise Rotary Club to make a connection and they have been generously donating the ribs ever since!"
A decade later, the ribfest is a tradition at Whitby Hospital and one that Jaclyn looks forward to every year.
"The best part of the event is the sense of community and friendship it creates," added Jaclyn. "Right now, they're not patients. They're just out here having fun together, listening to music, and enjoying some great food."
As the food arrived and Ella tucked into her plate, she summed up the feeling of the day.
"I'm really glad I came out," said Ella, with a rib in hand and a smile on her face.
Published July 26, 2023
Oshawa Resident Continues Family Legacy of Philanthropy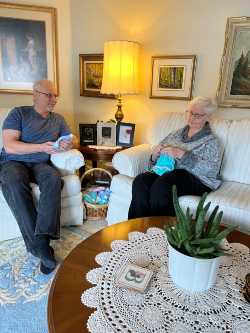 The Bilsky family has long been connected to the Oshawa community and the Oshawa Hospital. That's why when Marilyn Bilsky heard the Oshawa Hospital was in need of newborn caps in 2002, she began knitting. In the two decades since, Marilyn has knit and donated over 3,000 newborn caps to babies born at the Oshawa Hospital.
"I just feel like I'm giving," explained Marilyn, who is 88 years old and has lived in Oshawa her entire life. "I'm making use of my time. I wouldn't be doing it if I didn't love it."
The family has been active in the community since 1958, says Marilyn's proud son, Mike Bilsky. In 1994, Marilyn's parents and Mike's grandparents, Walter and Anne Bilsky, donated funds to Oshawa Hospital. Today, the hospital's Diagnostic Imaging waiting area is called the Bilsky Waiting Area, in appreciation of their gift to the community. Ron Bilsky, Marilyn's husband and Mike's father worked with the City of Oshawa's Communities in Bloom program, winning numerous provincial, national and international awards for the community. In 1999 Ron was integral in Oshawa winning the International Prize for public gardens in a community of 100,000-300,000 residents.
"Philanthropy runs in our family and it's our family philosophy," said Mike. "The recognition is not part of why we do it. We do it for the reasons and not for the recognition. The reason being, when something touches your heart, you have to pay it forward."
Today, much like her parents, Marilyn continues to deliver on that philosophy with a filing drawer full of wool, surrounded by photos of babies wearing her hats and a nightly knitting routine. It typically takes Marilyn two evenings' worth of knitting to make one cap, so she watches television while she knits. When she has about 45 completed, she makes the trip to Oshawa Hospital to drop them off, where they are taken to the Obstetrical and Neonatal Intensive Care Units by Auxiliary volunteers.
After thousands of caps, Marilyn has no plans of slowing down any time soon.
"I plan to keep going until I can't anymore. I enjoy doing it and just love the feeling of giving I get when I do this."
Published July 17, 2023
A New Education Model that Puts Community First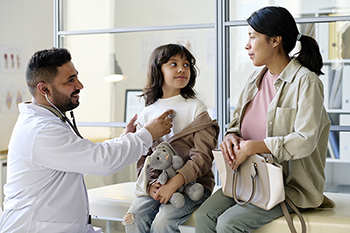 Queen's University and Lakeridge Health are preparing to launch a new, unique medical education model: one specifically designed to address the shortage of family doctors and graduate practice-ready, community-focused physicians.
Starting September 2023, the Queen's-Lakeridge Health MD Family Medicine Program will be based at the Queen's satellite campus at Lakeridge Health's Oshawa Hospital in Durham Region.
Learn more as Dr. Richard Van Wylick, Vice-Dean of Health Sciences Education at Queen's Health Sciences, and Dr. Randy Wax, Chief of Staff at Lakeridge Health, discuss the new program:
Q: What are the next steps ahead of launching this fall?
Dr. Van Wylick: We're now really getting into the specifics. For example, details of where activities will be held, where teachers are going to be teaching, what topics and sessions. And we're also making sure that we solidify and have in place all of the staff and infrastructure required. We need to train staff, and we need to get ready to welcome the students, celebrate their arrival, and make them feel like they have a new, unique place to learn – that they feel part of the Queen's community.
Dr. Wax: From Lakeridge Health's perspective, we're really excited that the primary location for new students is going to be in our LHEARN Centre. We've been getting that space ready for students, and we've been preparing our hospital teams for their arrival. We are also working with our communities and partners to recognize that we have new learners joining us. We want to be ready to welcome students with open arms and make sure that they get a great learner experience here at the hospital, within our clinical sites, and outside of the hospital. We have physicians here who are incredibly excited to join the faculty.
Q: What has demand been like for this program?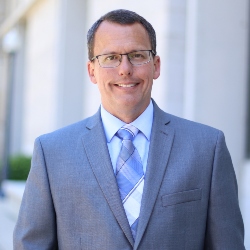 Dr. Van Wylick: We are launching with 20 new medical school seats and demand has been very strong. There's tremendous curiosity. It's a new type of program so that's generated a lot of interest; there's a lot of demand for every seat available. The first set of admissions offers were accepted quickly. We have a full class.
Dr. Wax: It's not only student demand, but also meeting community demands – understanding the serious shortage of family physicians in Durham Region, across Ontario, and throughout Canada. The need is great for a program like this to accelerate the arrival of well-trained, comprehensive family physicians in our communities. And we have a lot of interest from other communities watching carefully and reaching out to ask how we're doing this. People are very excited to celebrate our success with us, and hopefully other schools across Canada will model what we're doing as we move forward. It's amazing that Queen's University and Lakeridge Health are first out of the gate to get a program like this up and running.
Q: How do you define success for this program?
Dr. Van Wylick: It'll be successful if we graduate more family physicians in the province of Ontario. It'll be successful if we create new excitement around being a comprehensive family physician and the prestige that comes with that career. It'll be successful if our students graduate having told us they've had a fabulous experience and an opportunity to work within a health system that supported and nurtured them.
Q: How are the curriculum and training experiences unique in this program?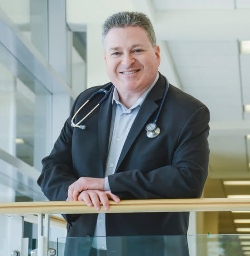 Dr. Wax: I think the most exciting thing about this curriculum is that we know that the goal is to generate family physicians who can provide comprehensive care and support their communities. So, we are working with faculty who are family physicians that will not only teach the content but also model what it's like to be an excellent family physician for these new students.
Because we know these students will ultimately become family physicians, we can also work with our specialist physician faculty to ensure they focus on what the students need to know as family physicians. For example, the students can specifically be taught the skills on how to stabilize patients in future, smaller hospital settings where family physicians are expected to provide the initial care prior to a transfer to larger facilities. We can ensure that we provide the right emphasis on lessons needed for future practice in a broad range of settings that may include those parts of the province that do not have immediate access to specialty services. This program is going to give them the tools to be able to do that. The curriculum can also be much more efficient as we focus on the learning needs of students who we know will become family physicians as opposed to having too many potential career options.
Dr. Van Wylick: It's going to be community-based. The student experience will emphasize patient and community relationships. Learners will develop longer-term relationships over time based in a defined population, which is at the heart of family medicine.
Q: How does this program build on or coexist with programming already offered at the Queen's Bowmanville-Oshawa-Lakeridge (QBOL) teaching site?
Dr. Wax: Lakeridge Health and Durham Region have been active partners in undergraduate and postgraduate medical learning. With Queen's, we have an incredibly successful QBOL Family Medicine program that has more than 10 years of experience and is well-regarded by learners and the community. We have a terrific existing faculty with experience, and we already have some existing teaching sites out in the community with clinical practices. So, being able to leverage those faculty and locations is going to be really important as these new students move into the clinical phase of their education.
I also want to emphasize that Lakeridge Health is the most active site for specialty and postgraduate training for Queen's outside of Kingston, and so we also have an extensive number of faculty who are specialists, and who have a lot of experience teaching university medical trainees. We're going to be able to leverage those people to help us teach the new students as well. Within the hospital, we have a number of clinical teaching units that are already used to having learners – so we already have these pre-existing opportunities to be able to integrate the new students, which is going to accelerate our readiness and make sure that we're able to give them great, quality educational experiences. And we expect that we're going to continue to provide ongoing undergraduate and postgraduate medical experiences for other Queen's learners – even as we're continuing to increase our capacity to welcome our new students as part of this fantastic program.
Dr. Van Wylick: We've had an existing Family Medicine residency training site for some time and that program has been tremendously successful. It is led by our department of Family Medicine. There's a long track record of success on training new physicians. This new program will clearly be very closely integrated with it – exactly how that will look and be structured is still something that is being sorted out.
Q: What message do you have for the first cohort of students starting in September?
Dr. Van Wylick: It's going to be a tremendous experience, and it's a chance to be pioneers and part of something new and special.
Dr. Wax: Our communities in Durham Region and our team at Lakeridge Health are so incredibly excited to have them join us and become part of our family, and we want them to feel welcome – not only to enjoy the amazing education they're going to receive but also to enjoy participating in our communities. The Durham Region is a fantastic place to live. It's a fantastic place to work and it's a fantastic place to play. We're going to work with the students to make sure that they get some work-life balance and get a chance to enjoy so many of the fun things that are here in the Region. We hope that many of them will decide they want to stay here for their careers.
Published July 10, 2023
Orthopaedic-Trauma Experience Group Demonstrates Incredible Collaboration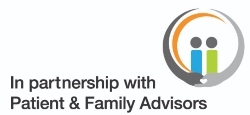 Congratulations to the Orthopaedic-Trauma Experience Group who recently received Lakeridge Health's inaugural Quality and Person-Centred Care Partnership Award for their efforts to improve the experience for patients and their Essential Partners-in-Care (EPCs).
The Quality and Person-Centred Care Partnership Award was created to recognize a team that has developed and implemented a collaborative or Experience Based Co-Design (EBCD) solution that has led to a clear and measurable improvement to how patients and families experience health-care services at Lakeridge Health. EBCD is a quality improvement methodology where patients, families, and team members work together to design health-care services that positively impact the experience for everyone involved.
In their project, the Orthopaedic-Trauma Experience Group worked to enhance the surgical care journey for patients and their EPCs. Co-led by surgeon Dr. Samir Chhabra and Patient and Family Advisor (PFA) Laura Tymcuk, the team's overarching goal was to close existing gaps pertaining to communication, patient education, and pain management that existed within the orthopedic-trauma surgical care pathway.
"The Orthopaedic-Trauma Experience Group was formed based on areas our patients identified as opportunities to improve their experience," said Heather Lithgow, Director of Surgery. "Our team values the voices of patients and engages them in the care pathway to ensure high-quality care for all."
"Actively seeking input from patients and their families provides insight into their needs and helps create interventions that are truly beneficial to them," added Dr. Chhabra. "This award showcases our teamwork and is a testament to the compassionate care we provide to patients."
At Lakeridge Health, many initiatives are co-designed with PFAs. These projects are easily identified by the "in partnership with Patient & Family Advisors" logo.
To learn more about how to become a PFA, click here.
Published July 5, 2023
PulsePoint Partners Train More Than 80 Individuals at Free CPR Event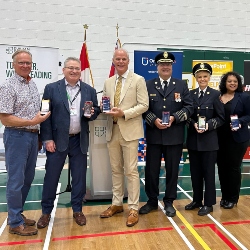 When someone is experiencing a cardiac arrest, every second counts. Early intervention with cardiopulmonary resuscitation (CPR) and the use of an automated external defibrillator (AED) are techniques that can help improve survival rates.
On June 22, 87 community members learned these potentially life-saving skills at CPR clinics presented by PulsePoint partners. Participants gained hands-on CPR experience and learned how to use an AED from certified instructors. The event was designed to empower more community members to feel comfortable lending a hand in an emergency situation and encourage them to download the free PulsePoint apps to put their training to use:
PulsePoint Respond, which advises when someone in a nearby public place requires CPR and provides information on where to find the closest public AED; and
PulsePoint AED, which displays a region-wide registry of AEDs and co-located resources such as bleeding control kits, naloxone and epinephrine.
The apps can be downloaded on iTunes and Google Play for use within Oshawa and its dispatch area (which also includes Brock, Scugog and Uxbridge).
Lakeridge Health Chief of Staff, Dr. Randy Wax, was on hand at the event to share the importance of learning CPR and joining the PulsePoint community.
Learn more about the Pulsepoint community here.
#MyBestMoments - Chris Cull, Peer Support Specialist
In our #MyBestMoments campaign, staff and physicians from across our organization share the moments that have mattered most to them in their careers at Lakeridge Health. Read Chris' story below.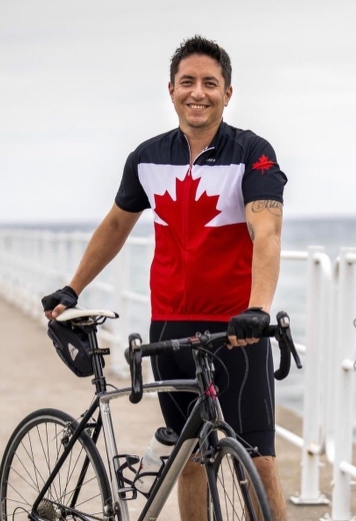 My journey at Lakeridge Health began when I was invited to be a part of Lakeridge Health's Mental Health and Addictions Integrated Planning Committee. When I was 22 years old, my father, who was a Paramedic in Durham Region, took his own life after a battle with Huntington's Disease. Not knowing how to manage the loss and trauma of finding him, I turned to opioids to cope. This turned into an eight-and-a-half-year addiction.
After successfully treating my addiction with the use of methadone, I rode my bicycle across Canada twice to raise awareness for mental health and addictions. Since then, I've been consulting for the last nine years on federal, provincial, and local mental health and addictions policies as well as opioid strategies. I'm also a motivational speaker and filmmaker.
Being intimately familiar with the struggles of those accessing care for mental health and addictions in the region, I've tried to be a voice for those seeking help. While working on the Integrated Planning Committee, I saw the potential that the Peer Support role could play in improving the quality of patient care. It's easier to connect with someone who knows what it's like to experience what they're going through, so when the role opened up at Lakeridge Health in 2023, I jumped at the opportunity.
I'm still early in my journey at Lakeridge Health, but my favorite part of my role so far is being able to use my experiences to try and help those in the same position I was once in. There is a deep sense of fulfillment that comes with knowing you got through to someone. You never know when it's going to come, but when it does, it's a great reminder of why I started this work. It encourages me to keep going.
My favourite moment actually just happened a few days ago. I received a message from a youth that I had spent some time with saying that he felt like our encounter was the first time he spoke with someone who truly understood what he was experiencing. He expressed that after we spoke, he went and got his SIN card and started applying for work in the area he's passionate about. Receiving messages like this is what makes the more difficult days worthwhile.
The people are what makes Lakeridge Health a great place to work. Since I joined the team, everyone has been very welcoming and willing to answer any questions I've had. Whether it's patient care or working with colleagues, it's the relationships you build that make all the difference. I'm very thankful for the opportunity to work with such awesome people.
ArtWorks for Cancer Donation Builds on Previous Partnership with the DRCC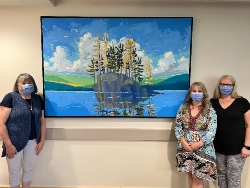 Patients and their family members/essential partners-in-care coming to the R.S. McLaughlin Durham Regional Cancer Centre (DRCC) will now encounter a more welcoming and calmer environment, thanks to a recent donation from the organization, ArtWorks for Cancer (AWFC).
"AWFC is a not-for-profit foundation whose mission is to bring works of art to cancer treatment units in hospitals across Ontario," explained Caroline Murphy, Collections Manager at AWFC. "Our goal is to transform clinical areas into warm, hopeful, and healing spaces for patients, their families, and health-care providers."
As a former patient of the DRCC and now a Patient and Family Advisor (PFA) for the DRCC, Connie Bell appreciates the impact of the artwork.
"When you're receiving cancer treatment, you often don't know what's coming and even if you do, a calming environment can be so important," explained Connie.
"We first partnered with AWFC in 2019 on the selection, design, and installation of artwork in the DRCC and it's truly improved the experience for our patients, families, volunteers, and staff," said Patti Marchand, Director, DRCC.
Patti explained that "the entire process of choosing the artwork has been very collaborative. AWFC worked with staff from the DRCC and our PFAs to decide what pieces would have the most positive impact for patients receiving care."
This feedback included choosing which artwork would go best in which space. "The artwork gives this space a more home-like feel," added Darla Sells, PFA, who also received care at the DRCC.
For more information about ArtWorks for Cancer, visit their website.
New Procedure at Ajax Pickering Hospital a "Game Changer" for Women's Health in Durham Region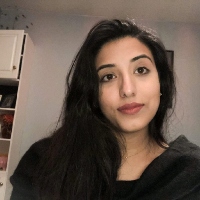 Sara Mehraban was at a loss. Continuously menstruating since August 2020, doctors struggled to pinpoint the problem. As a result, they were unable to provide productive or desirable treatment options. As an otherwise healthy 29 year-old woman, Sara was beginning to feel like there was no hope.
"It was the worst two years of my life," recalled Sara. "Ultrasound after ultrasound, they couldn't find anything. My mental health was on the floor. I literally would not get out of bed for days. It was horrible."
Finally, one of many ultrasounds revealed the culprit, a small uterine fibroid. Uterine fibroids and polyps are non-cancerous growths that occur in the uterus. Fibroids can cause excessive heavy menstrual bleeding, severe cramping, pelvic pressure, and bladder issues. Sometimes, women experiencing these issues can be prescribed a hysterectomy (full removal of the uterus) that may involve a multiple day hospital stay and a two-month recovery.
However, a new procedure now offered at Ajax Pickering Hospital is changing the game in women's health and offering women better care in the community.
"We're excited to offer the new MyoSure tissue removal procedure at Ajax Pickering Hospital for women who experience uterine fibroids or polyps," said Dr. Suha Eltayeb, obstetrician and gynaecologist. "The availability of this minimally-invasive procedure means a quicker recovery time, less complications and a better patient experience for women in Durham Region."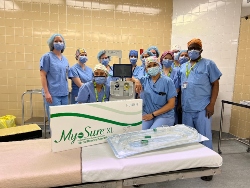 The MyoSure system works by using a small scope with a camera to enter the uterine cavity, locate the fibroid or polyp, and remove it with a small blade. The tissue is then deposited into a trap, where it can be sent to the lab for assessment.
After two years of bleeding, searching for answers, and dealing with the mental health challenges of a medical mystery, Sara was told her nightmare could be over in under an hour. Her procedure was performed by Dr. Eltayeb in January 2023, and months later, Sara has regained her health physically and mentally.
"It's been two months since my surgery and I feel great," beamed Sara. "I didn't have to travel or pay out of-pocket. I just went in, got it done, and got to go home in about an hour."
Not only is the MyoSure tissue removal system improving the lives of women in the Durham Region, but also it is helping Lakeridge Health ease its surgical backlog, empowering better health for everyone in the community.
"We're able to see more patients and better serve the growing needs of our community," noted Heather Lithgow, Director of Surgery at Lakeridge Health.
This cutting edge technology would not have been available without the support of the Ajax community.
"We're grateful to the generous contributions of our donors, including the Rotary Club of Ajax, for their support." said Tracy Paterson, CEO of the Ajax Pickering Hospital Foundation.
The Lakeridge Health Foundation has begun fundraising to bring this technology to Oshawa Hospital to make this game changing technology available to more women in the Durham Region. For more information, please click here.
"It has my stamp of approval," said Sara. "I'm living proof; it works."
CT Arrives at Port Perry Hospital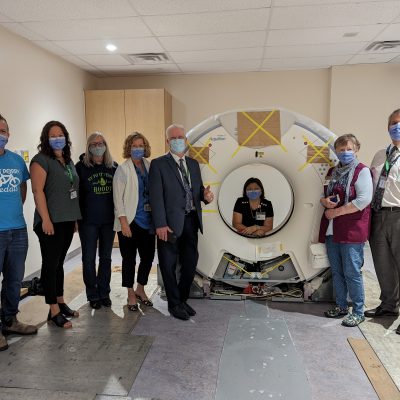 The Port Perry Hospital Foundation and Lakeridge Health marked an exciting milestone. A state-of-the-art Canon™ Computerized Tomography (CT) Scanner arrived at Lakeridge Health's Port Perry Hospital on June 12, 2023.
This is an important day for the community that relies on the Port Perry Hospital. Until now, patients requiring a CT scan have had to be transported to other Lakeridge Health hospitals for this important diagnostic scan, often in emergency medical situations. Having a CT available right on site will change how care is delivered for patients every day here in Port Perry.
For more information, please click here.
Whitby Hospital Celebrates Seniors' Week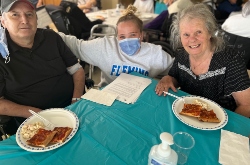 A hospital room may be a lonely place for some older adults who may have limited connections to people outside the hospital.
So, to mark Seniors' Month in June, as well as Seniors' Week the first week of June, the Recreational Therapy team at the Whitby Hospital brought patients together and threw a pizza party. It's an annual event and something that patients, including 75-year-old Patricia "Pat" Marges, enjoyed.
"The staff are so friendly here," said Pat. "I really appreciate this celebration and all they do for us. I feel so special."
More than 20 patients ate pizza, drank some punch, and listened to some classic tunes.
Jenn Otvos, Activities Consultant at Lakeridge Health, coordinated the Seniors' Week event and was thrilled with the turnout, noting the benefits of such an event.
"Every year, we commemorate Seniors' Week," said Jenn. "It's important to create opportunities for patients to meet new people. We really wanted to make them feel like the valuable people they are."
Pat has received care at Whitby Hospital for the past five months. She says she likes to break up her day by adding ways she can remain active and meet other people in hospital.
"It's important to get out of your room," said Pat. "I try and leave my room every day I can."
The annual event not only promotes wellness and social connections for older patients, but also enables staff to engage with patients and recognize the contributions of seniors in our Lakeridge Health community.
Introducing

Elding and Olive!

The

N

ewest

A

dditions to the Lakeridge Health

F

amily!
Meet Olive and Elding, sister and brother chicks that hatched early in May to Lakeridge Health's resident pair of Peregrine falcons. In 2014, the pair of falcons were discovered by members of Lakeridge Health's Engineering team. A nest box was set up for the birds' wellbeing and safety. The Peregrine falcon pair – who mate for life – have successfully raised chicks atop Oshawa Hospital every year since.
On May 29, the chicks were banded by the Ministry of Natural Resources and the Canadian Peregrine Foundation. The male chick, Elding weighed 500g, while Olive, the female, weighed 790g. As recently as 2014, Peregrine falcons were considered endangered, but because of recovery efforts such as what is happening at Lakeridge Health, the bird is making a comeback in Ontario. Banding is an integral part of monitoring the species and ensuring their continued success.
A Place of Comfort, Reflection, and Healing
Celebrating the Indigenous Community and Healing Garden at Ajax Pickering Hospital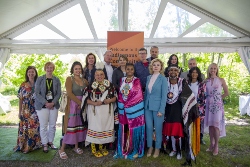 On May 26, Lakeridge Health leaders, members of the Ajax Pickering Hospital Foundation, local government partners, and members of the community celebrated the official opening of the Indigenous Community and Healing Garden at Ajax Pickering Hospital.
"Healing forests and gardens connect people to a greater community," explained Sarah Lewis, a spoken word poet from Curve Lake First Nation who was part of the event. "They connect Indigenous people back to our roots and our culture. They even connect Indigenous people with settlers. Gardens have healing properties, and bring people together, so this is a multifaceted healing environment."
The event began with a traditional Indigenous Smudge Ceremony, song, and drumming and included remarks from Ajax Mayor Shaun Collier, Ajax MP Mark Holland, and Ajax MPP Patrice Barnes, Lakeridge Health President and CEO Cynthia Davis, and Ajax Pickering Hospital Foundation CEO Tracy Paterson.
As well, Ji'Niya Newell and Cherish Kelly, two youth of Jamaican and Ojibway descent, performed a traditional Ojibway Fancy Shawl dance.
"It's great because people are learning about our culture," explained Ji'Niya Newell. "They're open minded and willing to accept our truth when we speak it."
"A lot of Indigenous people have lost their knowledge and their culture," said Cherish Kelly "This is how we gain it back."
Healing Gardens and Forests exist across Canada. However, Lakeridge Health is home to Canada's only Healing Garden located on the grounds of a hospital system, bringing special meaning to the healing aspect of the green space.
The co-founders of the Canadian National Healing Forest initiative, Peter Croal and Patricia Stirbys travelled from Ottawa for the event to celebrate this growing legacy of truth and reconciliation, noting work like the kind Lakeridge Health has done has real impact for Indigenous people.
"We cannot talk about reconciliation inside buildings that were designed and built by the colonial powers that created the residential school system in the first place," explained Peter. "It's much more respectful to First Nations culture to be outside, under the sun with your feet on the ground."
"An Indigenous Healing Forest, what could be better than that?" wondered Kathy McKay, a resident of the community since 1977. "There are so many spots you can sit and reflect. For those visiting the hospital, this is a good place to come and be with nature for a little while."
The Indigenous Community and Healing Garden is located on the west side of Ajax Pickering Hospital. More information is available on the Ajax Pickering Hospital Foundation website.
Please help keep the Healing Forest vibrant, welcoming, and thriving by keeping the area clear of litter. If you are interested in volunteering to water the garden, please email aphfoundation@lh.ca.
Delivering 'Winning' Care the Night of the Big Game
The 2023 Super Bowl football championship game was one that Marco Ranalli and his wife Beverly will never forget.
The Whitby residents had just sat down to enjoy a bowl of chicken wings on February 12, 2023, when, within moments, Beverley began to experience an unexpected, severe allergic reaction known as anaphylaxis.
"I was scared for her life," recalled Marco.
"She's never had her lips and throat swell before, and I didn't know how far that would go. I was worried she might start choking!"
Marco immediately dialed 911. Within ten minutes, Region of Durham Paramedic Services was on scene.
"I was so happy to see the paramedic team," said Beverly. "They treated me well – with dignity and respect. I felt very safe and comforted."
Beverley was taken to the Emergency Department (ED) at the Oshawa Hospital. "Once I got to the hospital, I really started feeling better," she shared.
"Every step of the way, we were totally confident that we were in the best hands," added Marco. "From the paramedic team to the triage in the ED to seeing the doctor, everyone was very communicative. Everyone was fantastic."
Beverly has since made a quick recovery and is connecting with her family doctor to better understand her allergic reaction.
For Marco and Beverly, who are also grandparents to two young children, this is a Super Bowl they will always remember: where the performances of the paramedic and Emergency Department teams outshone anything on the field.
"I really appreciate their speed, skill, and expertise," said Beverly. "The teams were so great. We're so fortunate to have such great health care right here in Durham Region.
"My Perfect Profession." - Lakeridge Health Physiotherapist Shares Her Love and Passion for Her Work
May is National Physiotherapy Month, a time to recognize the commitment, dedication, and compassionate care physiotherapists provide as part of the interprofessional health-care team. Using exercise, modalities, education, and other hands-on treatments, physiotherapists treat a variety of conditions and injuries, including musculoskeletal, cardiorespiratory, and neurological, both in adult and paediatric patients.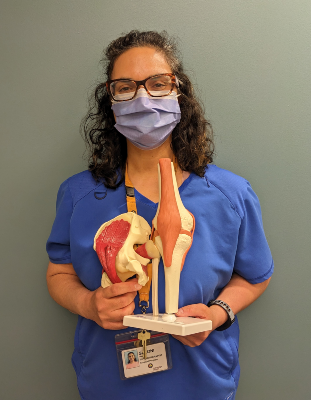 Saloni Malhotra is one of these amazing physiotherapists at Lakeridge Health. Saloni primarily assesses and treats patients with hip and knee osteoarthritis. "Part of my role is to evaluate patients to see if they require primary joint replacements," explained Saloni. "Educating patients on managing their symptoms and about the procedures and treatments they receive is another key part of my role."
It was during her first year of undergraduate studies at the University of Toronto that Saloni found her calling to physiotherapy. "I had attended a career fair where I learned about the profession and how exercise, education, manual treatment, and modalities are able to help patients restore their function and movement," explained Saloni. "That described my perfect profession as it combined my love for fitness with health promotion."
When asked about her favourite part of her job as a physiotherapist, Saloni expressed her love for connecting with patients and helping them problem solve. "The most satisfying aspect is being part of their journey and improving their function and quality of life," said Saloni. "I have been so fortunate to have found a career that I am still so passionate about, even to this day."
"It means a lot." - Director Builds on Decades of "Close Connections" in Role at Lakeridge Health
After more than a year and a half as Director of Medical Affairs, Academic Affairs, and LHEARN, Kathleen Corey still finds it "a bit surreal" to be working at Lakeridge Health.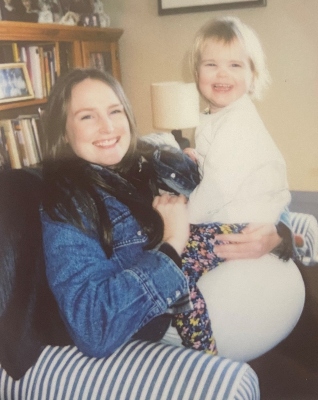 "My mom Arleen was a physiotherapist and then Director of Inpatient Services at the Oshawa Hospital from 1986 until her death in 2006," explained Kathleen. "These were the halls I ran around as a child after school and sports practices, waiting for my mom to finish work. I would swim in the old physiotherapy pool and practice my soccer drills at Alexandra Park next to the hospital."
In addition to her career at Lakeridge Health, Kathleen's mother welcomed all three of her children at the Oshawa Hospital and received cancer treatment at the Durham Regional Cancer Centre in the years before her death.
"It means a lot to me to be working at the hospital where my mom worked, where I and my siblings were born, in the city where I grew up, where my family seeks care, and has so many close connections," Kathleen shared. "Running into family friends and my mom's former colleagues in the hall is always a highlight of my day! Although I'm sure more than a few of them likely heard a mouthful about me from my mom when I was a teenager!"
Although Kathleen was always interested in global affairs and politics, she was initially unsure of the specific field she wanted to work in. After initially pursuing a Bachelor's of Business Administration, Kathleen spent some time working and volunteering.
"I volunteered with a refugee family for a few years while living in Halifax, Nova Scotia, and witnessing their successes and struggles starting life in Canada really helped me to narrow down to a career in public service," Kathleen said.
Kathleen then completed a Masters of Public Administration in Scotland through an international program. Following her Masters, Kathleen spent time working for Doctors without Borders/ Médecins sans Frontières Canada before taking a role working for the Chief of Staff at Trillium Health Partners as the Senior Project Manager, Patient-Centred Design and Physician Model of Care.
"That was when it sort of clicked and I recognized how health care impacted everyone," Kathleen noted. "No matter who you are, where you were born, your socio-economic status, everyone sought and deserved high-quality health care services. I realized a career in health care was the natural next step for me."
Kathleen joined Lakeridge Health in September 2021 when her daughter was just six months old and is now expecting her second child in July 2023. "I have felt extremely supported as a new and expecting parent by my team, my leaders, and my colleagues," she said. "As an added bonus, Medical Affairs also works closely with midwives, who have been my care providers during my pregnancies. I have a whole new appreciation for their work in our community."
As she reflects on the future of the Medical Affairs, Academic Affairs, and LHEARN program, Kathleen is "encouraged by our leadership team, the passion with which they work, and the vison they have for the program. There are great things happening within Academic Affairs, such as the start of the Queen's-Lakeridge Health MD Family Medicine Program. While part of me is sad that I will be away from our team and the fun and hard work over the next year while I'm on maternity leave, I can't wait to see what I'll be coming back to!"
Looking even farther out, Kathleen shared that "maybe one day my children may work at Lakeridge Health – marking three generations of our families contributing to great care in Durham Region."
Welcome Kiosks at Ajax Pickering Hospital Provide Smoother Patient Experience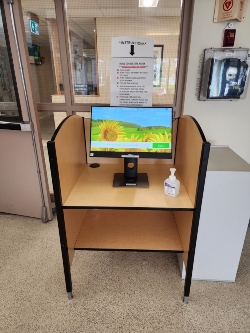 Day Surgery Ambulatory Care Unit and Fracture Clinic patients at Ajax Pickering Hospital now have a more streamlined registration process with the introduction of new self-serve "Welcome Kiosks" on May 24.
"We're excited to be able to provide a smoother, more efficient check-in process for our patients," said Laurie Snedden Senior Manager, Patient Access, Chart Management and Health Information, Lakeridge Health. "These kiosks allow patients to register in just a few clicks instead of waiting in line."
The Welcome Kiosks are integrated with the MyChart Central East Ontario patient portal that allows patients to access their medical records and personal health information. Similar Welcome Kiosks were also installed at the Port Perry Hospital last summer.
Laurie notes that patients can still expect a call three to five business days before their procedure to confirm all necessary information. To assist those who need it, a staff member will be stationed at the kiosks.
Amplifying the Voices of Black Nurses Everywhere

-

Lakeridge Health Nurse

Part of National

Nursing Organization
"You can be a leader wherever you're at." It's something Ava Onwudegwu, Patient Care Manager of the Critical Care Unit at the Ajax Pickering Hospital, wants all nurses to know.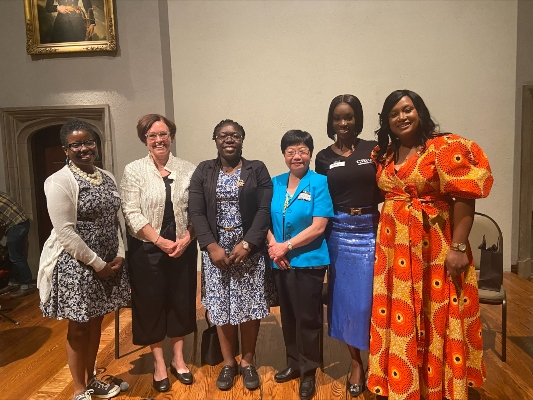 In addition to holding a Masters in Nursing and having more than a decade of experience in a variety of bedside nursing and nursing leadership and teaching roles, Ava is also Vice President and one of the founders of the Canadian Black Nurses Alliance (CBNA).
Established following the tragic death of George Floyd in the summer of 2020 and the uprise that followed, the CBNA's mission is to "serve, mentor, and empower Black Canadian Nurses through the power of community."
"It was triggered by us as individual nurses recognizing that we were oftentimes in leadership roles where we were the only Black person or person of colour at the table. We didn't see that representation in mid or senior levels of leadership, especially in health care," said Ava.
"Our goal is to amplify the work that those in our communities do and highlight that there are a lot of amazing nurses out there that are often overlooked, unseen, or not given opportunities."
Ava added that "we also want people to see that nursing is not just limited to the bedside and that there's so many opportunities out there to explore, even outside of the role of nursing because our skills are so transferrable."
Since its launch, the CBNA has expanded with provincial chapters and academic chapters in nursing schools across the country and its members have also been consultants to different organizations and universities. "Our chapters are Black focused but not Black exclusive," Ava noted. "We definitely want to amplify Black nurses, but our work is also about supporting the overall advancement of nursing from the level of practice, education, research, as well as in policy, advocacy, and politics."
Additionally, the CBNA holds two annual events – one focused on the professional side of nursing in May and another focused on the more academic side of the profession in October.
This year, for the organization's May event, Ava is moderating a panel discussion on Internationally Educated Nurses. "There's over 17,000 Internationally Educated Nurses in Ontario alone and not even half of that number is actually practicing because of the barriers and challenges of getting into the system," noted Ava. "So, we wanted to get some of the key stakeholders at the table to talk about this issue and what we're doing as a nation and as a province to support this group of nurses."
Although Ava has only been at Lakeridge Health for about a year, she shared that she's been "welcomed and embraced since I got here. It's a great team of nurses that I have the privilege of managing. They've been receptive, they're resilient and innovative in their approach to nursing, and they embody teamwork in the best way."
When she looks to the future, Ava's hopes for nursing are that "we continue to work on building and championing quality in terms of the services we provide."
"We're One Big Family" - Lakeridge Gardens Long-Term Care Home Celebrates One Year of Growing Together
A recent one-year anniversary celebration at Lakeridge Gardens included many smiles, hugs, and even some dancing as "The Pepper Shakers" a senior's band from the Greater Toronto Area serenaded residents and staff in the home's Great Room.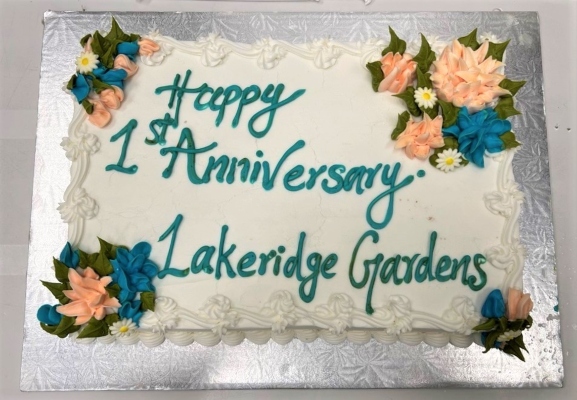 "Celebrating our first anniversary here, in the Great Room is significant," said Nicole Round,Program Supports Manager at Lakeridge Gardens. "We gather in the Great Room with the residents each week. We come together, we leave our personal challenges behind and we can just express ourselves in a room together. We're just a very tight-knit group, throughout departments, throughout floors, with the residents and their families - we are all one big family."
As Lakeridge Gardens celebrated their one-year anniversary, the Branton family celebrated their parent's 60th wedding anniversary in a private room.
"We're so thrilled that our mother is here at Lakeridge Gardens," said Shane Branton, son of Bonnie and Frank Branton. "The staff is so friendly and patient, and the home is very clean. The care she receives is really second-to-none."
His mother, Bonnie, has lived at Lakeridge Gardens for about a year. Frank, his father and Bonnie's husband, lives independently in the community. So being together, at Lakeridge Gardens, celebrating the couple's sixtieth wedding anniversary made for a special and happy occasion.
For Bonnie and other residents, the family-like approach from staff and the compassionate care they provide is noticed and greatly appreciated.
"I came here after being in the hospital for a year," said Kristen Feasby, a resident since February 2023. "This really is a blessing. I feel like I have a new family here because everyone is so caring. It's a good place to be."
Lakeridge Gardens was first announced in July 2020 as part of the Ministry of Long-Term Care's Accelerated Build Pilot Program, construction of Lakeridge Gardens was completed in just 13 months and at its peak, hosted more than 600 skilled workers on site daily. The long-term care home welcomed its first resident on March 29, 2022 and is now fully occupied with 320 residents, and over 500 Lakeridge Health staff have become one big family over the home's first year in operation.
The anniversary celebration also included a specially made cake for the anniversary.
For Lisa McVety, Director of Operations, the one year milestone provided a moment of reflection. She helped to officially open the home last year, in the middle of the COVID-19 pandemic.
"It's been an emotional day," acknowledged Lisa. "Because you remember our first residents, remember those who are no longer with us, and remember our families and commitments for great care. We honour every resident coming through the door. We honour every staff plus our volunteers and our students. We honour our small successes because they can snowball into this great win. I think today was that 'aha' moment that we made it."
Community Helps Plant this Year's Healing Forest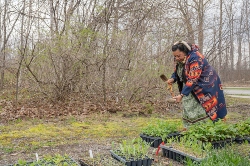 On April 25, 30 volunteers from the community and Lakeridge Health staff joined Elder Kim Wheatley, an Anishinaabe Traditional Grandmother, in a special Smudge Ceremony to honour Canada's only Healing Forest on the grounds of a hospital.
"I made a commitment in receiving the tobacco to honour the life that has been placed into the ground here with such care and respect," said Elder Kim. "It's a reminder of the teachings I've been gifted over the years. It's a reminder of my responsibility as an ancestral knowledge keeper, as a traditional grandmother, and as part of the Anishinaabe Nation that our ways have a place in a contemporary realm that is meaningful."
The group met to plant this year's newest additions to Ajax Pickering Hospital's Healing Forest – a reconciliation-inspired green space that is part of a national initiative to honour residential school victims, survivors, their families, and murdered and missing Indigenous women and girls. It is one of 16 other Healing Forest projects in Canada, proudly supported by the David Suzuki Foundation.
"It goes to show, you don't need a ton of space to make a big difference," said Tracy Paterson, CEO Ajax Pickering Hospital Foundation. "Today is just one of the best things about being in Ajax - the community spirit and generosity are amazing."
Several native plant species were transplanted into the forest to enhance its beauty and support the existing ecosystem. Plants such as Big Bluestem Grass, Pale Purple Coneflower, Ontario Blazing Star, and many more native plant species were planted, with all the plants and tools donated by community members.
"Planting in the meadow is challenging and we're so grateful for the efforts of these volunteers," said Tracy. "This Healing Forest is a legacy gift that will be in Ajax for decades."
And Elder Kim is quick to remind us that the Healing Forest is a living entity that we must take care of.
"You can help the forest thrive by watering, weeding, and keeping the area free of garbage," said Elder Kim. "We're thankful that this space was created to support community, so we all need to do our part to keep it alive."
Mentorship Role Supports New Nurses as They Deliver Excellent Care to Stroke Patient
Giovanni Distasio remembers the exact date and time he knew something was very wrong. It was 5:30 a.m. on January 25, 2023, when the 46-year-old woke up with zero movement or feeling on his left side.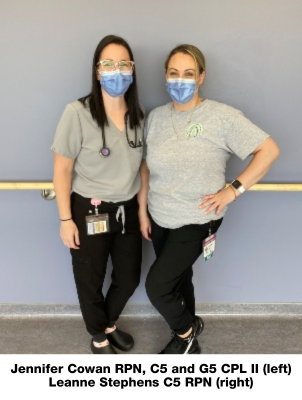 Giovanni's wife called 911 and he was taken to the Oshawa Hospital where he later found out that he had suffered a stroke.
"I knew something wasn't right, but I didn't know I was having a stroke," said Giovanni when thinking back to that morning. "I felt fine throughout the night and had no symptoms at all leading up to it."
Leaving him with paralysis of both his arm and leg, as well as difficulty using the left side of his body, Giovanni was admitted to the Integrated Stroke Unit (ISU), a specialized unit that is part of Lakeridge Health's cross-continuum stroke services. Lakeridge Health is also the District Stroke Centre for Durham Region. Giovanni received his acute care in the ISU, followed by nearly two months of rehabilitation.
Throughout his hospital stay, Giovanni was so impressed by the care and support he received from the nursing team. "The entire nursing staff on the fifth floor of the stroke unit did an amazing job. The care they gave me was unbelievable, and I have not one bad thing to say about the treatment I received."
However, his recovery journey was more than just physical, as Giovanni emphasized the importance of a positive mindset and remaining optimistic throughout. "I was very determined and didn't get down on myself," he said. "I just kept telling myself that with the help of everyone around me, plus my own determination, I would be successful."
Giovanni's optimistic attitude and self-motivation paid off as he continued to defy the odds and advance in his recovery. "The statistics were not on my side based on the type of stroke I had," he said. "It was believed that I probably wouldn't be walking for a long time and would have to leave the hospital in a wheelchair." However, on March 22, 2023, Giovanni was able to walk out of the hospital on his own. "As of today, I'm almost walking without a cane," he said proudly.
Some of the nurses that provided such great care to Giovanni were new graduates that received their own support from peers in a new nurse mentor role at Lakeridge Health called Clinical Practice Leader (CPL) II. CPL IIs are also Best Practice Champions as part of our Best Practice Spotlight Organization designation.
"CPL IIs focus on nursing orientation and assist their colleagues in developing bedside clinical skills," explained Bronwen Carling, Director, Interprofessional Practice, Lakeridge Health. "These experienced clinicians model quality patient care, professionalism, and support evidence-based practice within the clinical environment."
Giovanni witnessed this excellent display of mentorship throughout his recovery. "They were great supports to the nurses, and I would like to say thank you to them," he said. "The entire team was truly incredible."
"We feel lucky to have had their help in bringing our beautiful children into this world."
Patient reflects on using midwifery care for six of her deliveries.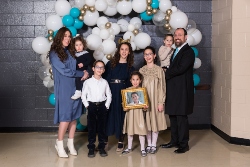 "It's such a family-centred approach." This is how Chana Borenstein explains the connection she feels in having the care of a midwife.
Chana has used midwifery care for six of her seven deliveries and delivered her children at the Oshawa Hospital. And Judi Brandson has been her midwife throughout each of her deliveries.
"I was so fortunate to find these midwives and especially Judi," explained Chana, who moved to back to Canada and settled in Whitby with her husband, Rabbi Tzali Borenstein while pregnant with her second child. "Judi is an incredible woman. She has a calming presence, she knows her stuff from a medical perspective, and she's delivered so many babies, so she's the expert in this. Her professionalism and passion for her craft have helped many pregnant people."
Judi indeed has had a proud and longstanding midwifery career. In 2003, she delivered the first baby by a practicing midwife at Lakeridge Health. As well, she is also the founder of Community Care Midwives, the first midwifery organization to be able to deliver babies at Lakeridge Health.
Lakeridge Health has now established community partnerships with multiple midwifery practices in Durham Region and midwives deliver hundreds of babies at the Ajax Pickering and Oshawa Hospitals each year.
"As registered health-care professionals, midwives provide safe, evidence-based care to their patients," explained Judi. "Pregnant people have many questions during their pregnancy, and we are there to listen to their concerns and give them the information they need to feel empowered to make informed choices. As well, patients have access to their team of midwives 24 hours a day, seven days a week, and we're with them during active labour and through the first six weeks after delivery."
In addition to the connection she has with Judi, Chana also has another personal connection with Lakeridge Health. Her husband, Rabbi Tzali Borenstein, volunteers with the Spiritual Care team to support Jewish patients and families.
"My husband and I are incredibly grateful that we were able to meet the right people at the right time and feel lucky to have had their help in bringing our beautiful children into this world."
Lakeridge Health and Regional Indigenous Cancer Program partner on Cancer Screening and Wellness Event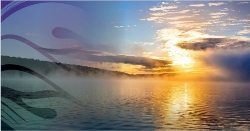 Members of Alderville First Nation, Mississaugas of Scugog Island First Nation, and Urban Indigenous community members gathered at the Durham Regional Cancer Centre on April 21 for a special cancer screening and wellness event co-hosted by Lakeridge Health and the Central East Regional Indigenous Cancer Program.
Individuals were able to participate in lung, breast, and cervical cancer screening, as well as arrange for colorectal screening in their home. The day included opening remarks by Regional Indigenous Cancer Lead, Dr. Jason Pennington, as well as an Indigenous opening ceremony.
Participants also enjoyed free wellness services, such as massage, Reiki, and reflexology, as well as food and socializing. The Indigenous Health Promoter from Carea Community Health Centre was on hand to lead a craft teaching, and the Indigenous team from University Health Network provided a learning session on advance care planning.
"Provincial reports have shown that Indigenous peoples are more likely to develop certain types of cancers, such as lung, colon, and cervical cancer, and that Indigenous women living in First Nations communities are less likely to participate in breast cancer screening due to lack of access," said Cathy Slevin, Director, Regional Program, Lakeridge Health.
"As such, it was incredible to witness so many Indigenous community members participating in cancer screening at this event. Screening is so important because it can find cancer when it is small and most easily treated. And, by taking this brave and important step, these individuals were not only prioritizing their own health, but also setting an example for others in their communities."
"Lakeridge Health is proud to partner with the Central East Regional Cancer Program to ensure equitable access to care in ways that are meaningful to those who rely on us each and every day," added Kirsten Burgomaster, Health System Executive, Regional and Community Care, Lakeridge Health.
"Events like these are essential for building relationships and working to make Indigenous community members feel safe within institutional spaces that quite often feel unsafe," explained Carter Sehn, Indigenous Outreach Liaison, Durham Regional Cancer Centre, Lakeridge Health.
Kathy MacLeod-Beaver, Indigenous Navigator, Central East Regional Cancer Program, noted that the Screening Day was "a great example of coming together to support culturally safe equitable access and reducing barriers in cancer screening. Continuing in this good way together will support positive health outcomes."
"If I was able to give you a Google Review, you'd get a 10 out of 10 for this event," shared a participant from Screening Day event.
More information about the Central East Regional Cancer Program is available on the Lakeridge Health website.
The da Vinci Surgical Robot Has a Name
The da Vinci Surgical Robot Has a Name!
Last month, Lakeridge Health staff and physicians, as well as members of our community, were able to offer suggested names for the robot that is part of our new da Vinci Surgical System.
The chosen name for the robot is Optimus, which is Latin for "the best"!
The da Vinci Surgical System is a minimally invasive robotic tool that will enable Lakeridge Health surgeons to provide safer procedures and more options for cancer patients, thanks to its technologically advanced capabilities.
Robotic-assisted surgery means smaller incisions, less blood loss, and a lower risk of infection for patients. With these innovations, patients also experience shorter stays in the hospital, faster recovery, and are back to the comforts of home sooner than ever before. The new da Vinci robot will have an important impact on cancer care and treatment in specialties such as urology, gynaecology, and thoracic and colorectal care.
Lakeridge Health Physician Cares for a "Whole Generation of Port Perry"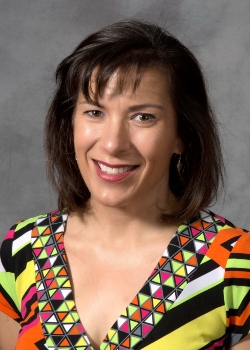 Throughout her medical career of over 25 years, Dr. Merrilee Brown has always been passionate about providing great care in Port Perry.
In addition to being a rural family physician who looks after a roster of over 1,500 patients, Dr. Brown also works in an urgent care clinic, treats palliative care patients at the Port Perry Hospital, in the community, and at a local hospice, takes care of long-term care patients in a retirement home, and works in inpatient care and assists in surgeries at the hospital.
"I'm a generalist at heart," shared Dr. Brown. "I'm one of those people who likes to do lots of things, and Port Perry is a place where I can practice right to my full potential."
Although she has also delivered babies since the start of her career, Dr. Brown has recently retired from obstetrics.
"The babies I delivered when I was first practicing are now young adults and having children of their own. It's like a whole generation of Port Perry I've had the opportunity to care for," she said admiringly.
When not seeing patients, Dr. Brown's greatest role is mentoring her colleagues in the ED and teaching residents from various institutions, including Queen's University, the University of Toronto, and elective students from across Canada and internationally.
"Teaching the next generation is very rewarding," she highlighted. "A lot of the residents who come here are surprised with the scope of care we provide at Port Perry Hospital, but I think they all enjoy their experience here. I hope they can have the kind of career I've had – one that has been so broad and fulfilling."
A Durham Region native, Dr. Brown was born and raised in Bowmanville – where both her father and grandmother were also born. However, she has a personal connection to Port Perry in addition to her medical practice. Her husband, Steve Gray, is CEO of the Medical Associates of Port Perry – a group of family physicians, general surgeons, and a cardiologist that work in collaboration with the North Durham Family Health Team. "He's Gray, I'm Brown and together we are taupe," Dr. Brown said with a laugh.
With a career that spans more than a quarter of a century, Dr. Brown has navigated many highs and lows at Lakeridge Health.
She reflects on the challenges of the fire on August 25, 2017 that closed the Port Perry Hospital. "I'll always remember that day because it was my birthday," Dr. Brown said. "I left my birthday dinner to help evacuate the hospital. It felt like going home when the hospital opened up again."
Another fond memory for Dr. Brown occurred early in her career. "During a shift in the ED, I cared for a young boy who had injured himself. I was then called to deliver his sibling because his mom was in labour. Once the baby was born, I brought his grandfather who I had admitted for a heart problem over in a wheelchair to see his new grandchild. Three generations in one 24-hour period! That baby is now finishing grade 12!"
For Dr. Brown, what she loves most about family medicine and her job are the stories. "I love the stories of people's lives, I love being part of their stories, and I find it very moving and motivating that I am very much involved in all my patients' care journey and well-being," she shared.
Lakeridge Health Physician "Walks in the Footsteps" of
Her Grandfather in Career Choice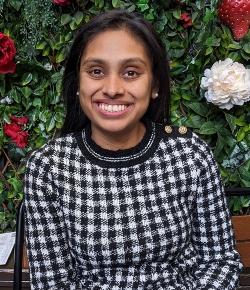 When Dr. Sohini Mitra reflects on why she became a physician and an Obstetrician/Gynaecologist, she's taken back to her childhood in India.
"My grandfather trained an Obstetrician/Gynaecologist in India. But back then, men were discouraged from practicing in women's health, so he became a family doctor," explained Dr. Mitra, who is also the Obstetrical Site Lead at the Ajax Pickering Hospital. "I was often able to sit in his clinic and see him interact with and help patients so that inspired me as a child to pursue medicine."
Dr. Mitra joined Lakeridge Health at the height of the COVID-19 pandemic in July 2020 and shared that it has been a "very interesting" journey.
"I had just graduated from residency at that time, so I was a brand-new physician and there was a lot of uncertainty and a lot of things to learn. However, the team at the Ajax Pickering Hospital have been incredible. The other Obstetricians have really supported me, and the labour and delivery nurses are phenomenal – probably some of the best I've ever worked with."
As Dr. Mitra builds her career in a place that she loves, she also continues to take personal pride in walking in her grandfather's footsteps.
"I think he would be very proud to know that I was so motivated by him to pursue the same career path," she said with a smile on her face.
Medical Career "Like a Calling" for Lakeridge Health Physician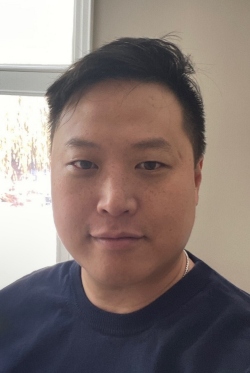 Dr. David Lee began his career as a Computer Science major with plans to pursue a Masters and a PhD in Computer Science. However, after being exposed to programming projects in the medical field, a career change towards medicine piqued his interest.
"It was like a calling," said Dr. Lee when reflecting on his decision. "Medicine and helping people excited me."
Dr. Lee attended Medical School at the National University of Ireland, Galway and completed his Residency and Fellowship training at University of Toronto.
Now, working as an Internist – also known as a Doctor of Internal Medicine –at Lakeridge Health has been a full-circle experience for Dr. Lee, bringing him back to his roots. "I grew up in Oshawa so my position at Lakeridge Health has given me the opportunity to go back home and give back," Dr. Lee explained. "I actually did an elective at Lakeridge Health within the Internal Medicine program, and I got to know the staff. I later decided to apply and when I was offered the opportunity, I took it!"
Getting his start shortly before the COVID-19 pandemic began in 2020, Dr. Lee recalls some of the obstacles and changes that he encountered. "Things became much busier and were changing constantly," he shared. "Contact precautions, vaccinations, isolation, changing societal norms; I think it was very challenging for a lot of people. However, I think we're all excited to move forward and not look back."
Reflecting on some the best memories he's had as a physician, building patient relationships and being part of positive outcomes and experiences are at the top of Dr. Lee's list. "When patients express that they're happy and feel like they're being heard by the medical staff, that their needs are being met, and their questions are being answered, it gives me satisfaction and feels good," he said.
In addition to his patients, connecting with his fellow team members is just as important to Dr. Lee. "Despite the fact that we're all busy, I still enjoy the opportunity to get to know other staff, joke around, and even – safely – have a meal together," said Dr. Lee.
In fact, being able to work alongside a variety of people is one of Dr. Lee's favourite things about Lakeridge Health. "I enjoy being in an environment where there are so many different roles and where everyone is so passionate and hardworking. We all share a purpose in trying to help people get better and that's what motivates me at work."
A Chat with Lakeridge Health Cardiologist, Dr. Andalib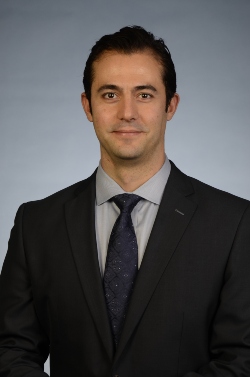 "It was just the idea of being able to help people." For Lakeridge Health Cardiologist Dr. Ali Andalib, that was the simple reason behind his motivation to pursue a career in medicine.
After completing his undergraduate degree, Master's degree, medical school training, and residency in Internal Medicine and Cardiology at McGill University in Montreal, Dr. Andalib moved to Boston, Massachusetts to complete additional training in Interventional Cardiology at Beth Israel Deaconess Medical Centre, Harvard Medical School, before returning to Canada.
Upon his return, he completed additional training at St. Michael's Hospital, University of Toronto, in Interventional Cardiology, where he remains a clinical associate. He joined Lakeridge Health in 2019 as part of the Cardiac Care team where he provides clinical service. He is also an adjunct Assistant Professor of Medicine at Queen's University.
"Cardiology has always been close to my heart," Dr. Andalib says with a smile when explaining his reasoning for choosing the specialty. "Heart disease is one of the most common chronic conditions worldwide and remains a leading cause of morbidity and mortality. Thankfully, patient care is supported by a large body of ongoing research and with many recent advances in knowledge in this field, in many cases, physicians can see results in their patients relatively quickly."
When asked what's kept him at Lakeridge Health, he points to several important elements. "Cardiovascular disease is highly prevalent in this community, and I can provide access to high quality expert cardiac care to many patients here. As well, having good colleagues is extremely important to me and I'm privileged to have great colleagues here at Lakeridge Health, which facilitates coordination of care for patients. I also welcome the opportunity to teach residents and other trainees and help train the next generation of physicians."
As he looks to the future, Dr. Andalib hopes to be part of expanding the Cardiac Care program within the organization.
"We have a lot of room to grow within the cardiac field at Lakeridge Health," he noted. "I hope that we can attract physicians with more specialized expertise over the next few years, as well as add more services. With Durham Region expanding, there will definitely be a need to provide more specialized cardiac care and Lakeridge Health will be the perfect environment for it."
Be A Donor: Myths vs. Facts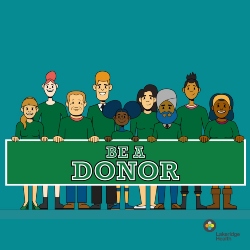 It takes just one organ donor to save up to eight lives; yet, every three days, someone dies waiting for a life-saving transplant in Ontario.
This is why we recognize April as Be A Donor month. In April, we encourage everyone who has not yet registered consent for organ and tissue donation to do so by visiting beadonor.ca. In just two minutes, the time it takes to register, you will give hope to nearly 1,300 Ontarians waiting for a lifesaving transplant.
Unfortunately, a number of myths exists that can affect a person's ability to make an informed decision about becoming a donor. Take a look below for the facts about organ and tissue donation.
Myth: A signed donor card is all I need to become a donor.
Fact: Paper donor cards are no longer in use. You can register your consent to donate at www.BeADonor.ca or in person at your nearest Service Ontario location. Share your donation decisions with your loved ones so they can advocate on your behalf.
Myth: My religion will not allow for organ donation.
Fact: All major religions support organ and tissue donation or respect an individual's choice. If you are unsure of your faith's position on organ donation, consult your faith leader.
Myth: I cannot be a donor; I am too old or have pre existing medical conditions.
Fact: Everyone is a potential donor regardless of age or medical condition. Even individuals with serious illnesses can become donors. Your decision to register should not be based on whether you think you would be eligible or not. All potential donors are evaluated on a medical case-by-case basis.
Myth: Organ donation will delay and impact funeral plans.
Fact: Organ and tissue donation will not interfere with or impact funeral plans. Medical suitability testing and a recover surgery typically take place within 24-36 hours of someone's passing. After donation, the family can carry out funeral arrangements as planned, including an open casket funeral, burial, or cremation.
Myth: Families have to pay for the cost of donation
Fact: Donation does not come at the cost of the family. Organ and tissue donation is a gift. The costs of organ transplant and tissue donation in Ontario are covered by the Ministry of Health.
Myth: I cannot donate blood, therefore I cannot be an organ donor.
Fact: The regulations for blood donations are different than those for organ and tissue donation. Even if you cannot donate blood, you can still become an organ and tissue donor.
Therapeutic Recreation Empowering Patients to Live their Best Health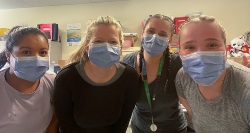 When 79-year-old Barb Dyer was first admitted to Whitby Hospital in October 2022, she says an uncertain future began to impact her mental health.
"I give the therapeutic recreation team a lot of credit for where I am today because I used to be down in the dumps," said Barb. "I thought I was going to a long-term care home, and I didn't want to go there."
But with the help of Jenn Otvos, Activities Consultant and Lakeridge Health's Therapeutic Recreation Team, not only did Barb's mental health improve, but she also regained a renewed sense of strength and independence.
"I really enjoy what we do, and I look forward to it every day," said Barb. "I would call the nurses every morning and make sure they knew I was ready for fitness. People started telling me I looked and sounded happier! I'ma little more sure, and confident in myself because of the therapy!"
As an Activities Consultant providing recreational therapy for her patients at the Whitby Hospital, Jenn helps to empower people, like Barb, to live their best health.
"We meet with everyone when they come to stay," explained Jenn Otvos, Activities Consultant in the Therapeutic Recreation Department at Lakeridge Health. "We meet and do an assessment. We figure out what they did in the past and what they did for a living. We talk about different hobbies and things that make them happy and bring them joy."
Jenn and her team focus on providing and facilitating activities that help to boost patients' moods and engage with others.
"Our department is really evidence-based. What people often don't see is the science,the psychology, and all the reasons behind the interventions that we do in the Therapeutic Recreation Department," said Jenn.
For Barb, attending the daily fitness session enabled her to make friends and work towards her goal of transitioning back to her home in the community.
"There's a lot of them I used to see in fitness that have gone home," said Barb, reminiscing on the friends she made during the sessions.
"We've had some good, funny stories."
As a result of her persistence and commitment to her fitness, Barb was discharged to live independently in her home with her husband.
"I'm going home," beamed Barb. "The fitness has helped me get there."
"The Staff Were Lifesavers."
Patient Reflects on His Care Journey Following a Serious Accident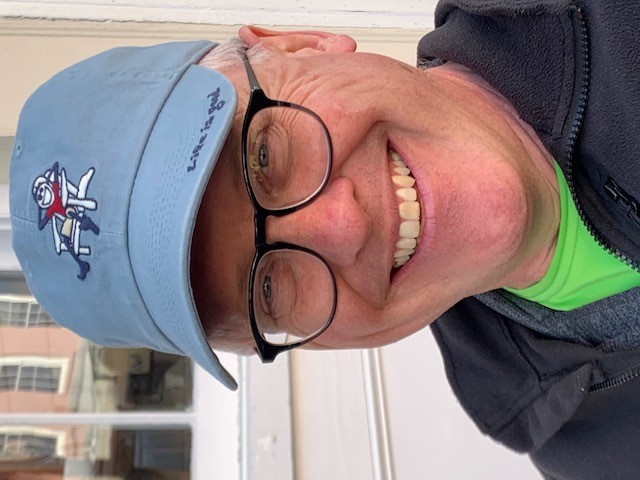 It was a simple coffee break that turned into a life-changing day.
In September 2021, Steve Morris and his wife had stopped to get coffee after dropping their daughter at university. As they were walking back to their car, an out-of-control vehicle drove over the sidewalk and hit Steve from behind – sending him about 20 feet in the air.
After going into a state of shock, Steve was transferred by ambulance to the Oshawa Hospital.
"When I got to the Emergency Department, they determined I had a fractured hip and trauma injuries, and I was quickly sent into surgery," said Steve. "Dr. Samir Chhabra and team were amazing, and the surgery was a success. I was taken to the rehabilitation unit where I spent five days. In less than a week, I was able to walk."
Over the next several months, Steve focused on strengthening his muscles with regular outpatient appointments at the Oshawa Hospital fracture clinic and with the physiotherapy team. Over a year later, Steve is feeling great, returning to his regular summer activities like hiking and swimming. This winter, Steve's goal is to go cross-country skiing.
Steve credits his care team for his speedy recovery. "The team at Lakeridge Health were literally angels – words cannot truly express my appreciation," he shared. "The staff were lifesavers and I had nothing but a positive experience. From the bottom of my heart, thank you."
April is BeADonor Month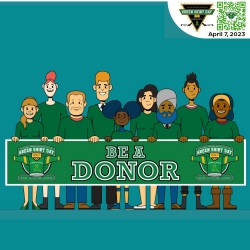 It takes just one organ donor to save up to eight lives; yet, every three days, someone dies waiting for a life-saving transplant in Ontario.
This is why we recognize April as BeADonor month. In April, we encourage everyone who has not yet registered consent for organ and tissue donation to do so. To register, visit beadonor.ca. In just two minutes, the time it takes to register, you will give hope to nearly 1300 Ontarians waiting for a lifesaving transplant.
There are nearly 1300 people waiting for a transplant in Ontario right now but only 35 per cent of Ontarians have registered their consent to donate. Not only does an organ donor have the power to save lives, one tissue donor can improve the lives of 75 people. Every one of us has the potential to be an organ and tissue donor, regardless of age.
This past year, Lakeridge Health had 16 organ transplants from four organ donors and 99 tissue donors. In recognition of this work, Lakeridge Health received the Provincial Conversion Rate Award for reaching a conversion rate of 67 per cent, which exceeds the target of 63 per cent set by Trillium Gift of Life Network (TGLN).
Lakeridge Health also received the Award of Excellence for meeting or exceeding the provincial conversion rate target for four or more consecutive years – demonstrating an outstanding commitment to the implementation of donation leading practices. This is Lakeridge Health's sixth year receiving this award.
As well, for the first time, Lakeridge Health received the Provincial Eligible Approach Rate Award. This award recognizes hospitals for demonstrating leading practices by facilitating an organ donation discussion with eligible patients and their families at end of life. Lakeridge Health has achieved a 96 per cent eligible approach rate – exceeding the target of 90 per cent set by TGLN.
Every Ontarian has the opportunity to demonstrate their support for this life-saving work by registering their consent to organ and tissue donation at BeADonor.ca.
Ajax Pickering Hospital Gets a New Look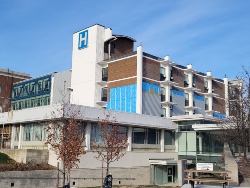 Since its opening in 1954, the Ajax Pickering Hospital has gone through many changes. Some of these include new four-storey wings that were added in 1964 and 1994 and a major redevelopment that was completed in 2010. Fast forward to March 2023 and you will notice a change to the exterior of the building.
The façade on the east wing of the building has new siding, with the brickwork intact behind it. This work also included new insulation, as well as the replacement of windows on the east wing and on a portion of the west wing facing east.
As with all buildings, repairs and renovations are required over time and this latest work was necessary to address some challenges, such as leaks and cold air drafts into patient care areas. The need for this work was identified under a Facility Condition Assessment, performed by a third party and funded under the Health Infrastructure Renewal Fund (HIRF). The HIRF is funding that hospitals receive from the Ministry of Health to help them upgrade, repair, and maintain hospital infrastructure.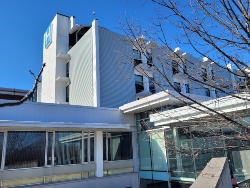 This work will not only help to ensure the longevity of the Ajax Pickering Hospital but will also ensure a safe and comfortable environment for patients and team members.
New

NICU Graduate Board

Provides a Special Way

for Families to Mark

Milestone

s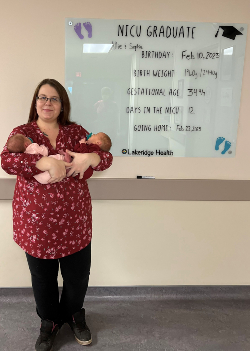 There were no caps or gowns, but that took nothing away from the accomplishments of twin babies Allie and Sophie Messier when their discharge from the Neonatal Intensive Care Unit(NICU) at the Oshawa Hospital was proudly marked on the unit's new 'graduate board.'
Funded by the Lakeridge Health Foundation, the graduate board provides a special way for families to mark their infant's discharge from the NICU. Families can have their photo taken alongside the board, which includes information about the baby, including birthday, weight, gestational age, days in the NICU, and the date they went home.
Allie and Sophie were born via emergency Caesarian-section(C-section) on February 10, 2023. While Allie was born healthy, albeit underweight, she was admitted to the NICU for additional follow-up care. Sophie was delivered in her amniotic sack, which meant that she had fluid in her lungs and needed oxygen. As a result, Sophie was immediately admitted to the NICU.
"The wires and the machines were hard to see," explained their mother, Amanda Mackenzie, reflecting on the most difficult part of having the twins in the NICU. "Not being able to see them all the time was tough too."
After 10 days in the NICU, Allie and Sophie celebrated their special 'graduation,' and were able to go home.
Despite the challenges of having two newborns in critical care, Amanda has nothing but positive feedback for the Lakeridge Health team.
"They've just been awesome," explained Amanda, who also has two older daughters at home. "The team has been so helpful, especially during the C-section because I've never had one before. They also helped with the feeds at night so I could get some sleep."
As for post-graduation plans? Amanda is keeping it simple.
"I can't wait for Allie and Sophie to meet their big sisters," said Amanda, with a big smile on her face.
Meet Colby and Jessica in Pharmacy!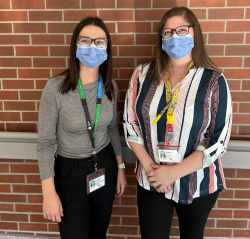 March is Pharmacy Appreciation Month, a time to recognize the contributions of pharmacists and pharmacy technicians across the province. This month, we'd like to introduce Clinical Pharmacy Specialist, Colby Weichel, and Pharmacy Supervisor, Jessica Brazier. They are just two members of Lakeridge Health's incredible Pharmacy team that provides vital services to team members, patients, and the community.

What made you want to work in pharmacy?
Colby:
I always knew I wanted a career in health care. I had an interest in helping people and entering the field of pharmacy allowed me to do just that. There are lots of opportunities for different work environments within pharmacy, and it's a dynamic, evolving career.
Jessica:
I had started to pursue a career as a teacher, but I realized that I was enjoying my part-time job in a pharmacy as a pharmacy technician so much and wanted to pursue a career in pharmacy instead. I never looked back!
What are some things the Pharmacy Team does behind the scenes?
Colby:
Pharmacy plays a large role in patient safety; whether that's unit dose packaging and barcoding of medications to ensure safe administration, or reviewing medication profiles and providing pharmaceutical recommendations to the team. Pharmacists and pharmacy technicians work closely together to act as the medication resource for the whole team.
Jessica:
The Pharmacy team packages, barcodes, compounds and distributes medication to all areas of the hospital. Constant testing and assessments are done to ensure competency and accuracy of the pharmacy team for IV preparations, compounding, medication reconciliation etc. There are many tasks that are completed both in hospital pharmacies and community pharmacies to ensure safety and best possible care for all patients.

What do you enjoy most about working in pharmacy?
Colby:
I really appreciate the way the Pharmacy team collaborates with team members across the organization to ensure best health for patients. We work with our colleagues to determine the highest quality and safest care for patients.
Jessica:
I truly love the challenges and variety of working in the pharmacy department. The different patients we care for, the different scenarios, challenges, and new medications being introduced. There's always something changing, and I like that. Every day is different.
#MyBestMoments - Grace Fadera, Admitting Clerk
In our #MyBestMoments campaign staff and physicians from across our organization share the moments that have mattered most to them in their careers at Lakeridge Health. Read Grace's story below.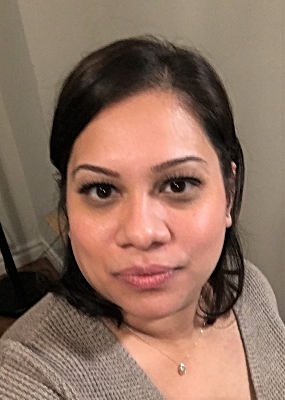 I began my career at Lakeridge Health in 2009 after my husband and I purchased our first home in Ajax. I had my sights set on working at Lakeridge Health so I applied to various clerical positions within the organization in hopes of hearing back. One day, I got a surprise call offering me an interview. The interview went really well and was followed by a series of medical office administration testing, which then led to a job offer, and the rest was history.
Throughout my 15 years at Lakeridge Health, I've worked in various departments such as the Admitting Department, Diagnostic Imaging, as well as the Emergency Department. One of my favourite things about my role is that I get to meet people from all different walks of life, backgrounds, and cultures. I enjoy connecting with patients and trying my best to put smiles on their faces, especially when they may be going through challenging times.
Lakeridge Health is a wonderful place to work for many reasons. The work-life balance, opportunities for career advancement, job security, diversity within the organization, and friendly colleagues are just a few of my favourite things about working here at Lakeridge Health. It has been a pleasure to have the opportunity to work close to home and serve my community for the past 15 years.
Social Worker's Support Helps in Finding a "Path Forward" Following Family Member's Illness
When Lakeridge Health team member Lisa Vella's beloved aunt was admitted to the Oshawa Hospital with cardiac and respiratory issues last November, many difficult decisions and discussions followed.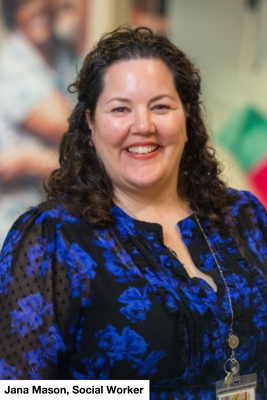 After experiencing multiple breathing issues that required several admissions to the Intensive Care Unit (ICU), her physicians determined that she needed a mitral valve replacement for one of her heart's four valves. However, due to her condition, it was uncertain if she would be a candidate for the procedure.
"My aunt had decided that she wanted our family to have a meeting with her physician," said Lisa, who works as a Senior Project Lead in the Finance Department. "To say that my family was nervous about this meeting would be an understatement."
That's when Lisa and her family were introduced to Social Worker, Jana Mason. Jana arranged and helped facilitate the discussion to ensure a clear understanding as to the wishes of Lisa's aunt.
"Jana was absolutely amazing," explained Lisa. "She was able to ask questions that we, as her emotional family, didn't think of and it was clear that she had my aunt's best wishes at heart. She was calm, reassuring, and we never felt rushed or compelled to make quick decisions."
After a lengthy discussion, Lisa's aunt decided that she wanted to go ahead with the necessary assessments and testing required to determine if she was a viable candidate for the mitral valve replacement. Jana was then able to proceed with arranging the next steps to honour her wishes.
"My family is immensely grateful to Jana for her compassion, care, and guidance in helping us choose a path forward," shared Lisa. "I have worked for Lakeridge Health for more than 30 years and have always had immense pride in my co-workers, and their dedication to our patients. But to be on the other side as the family member of a patient has provided me with a whole new appreciation of the depth of emotion and caring of the Lakeridge Health team."
New Smilezones at Port Perry Hospital Will Help to Improve Patient Experience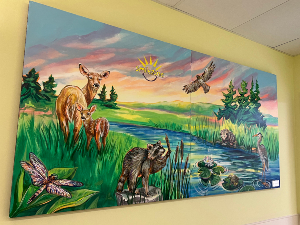 The Port Perry Hospital just got a little brighter!
Parts of the Emergency Department (ED) and New Life Centre at the Port Perry Hospital have been transformed into Smilezones.
Designed to create therapeutic and interactive spaces for children of all ages, Smilezones provide children and their families with comforting areas to enjoy while spending time in hospital.
The New Life Centre is now home to several vibrant murals and new whiteboards that showcase newborn photos from throughout the years, with added space for the years to come.
"We are so grateful to the Smilezone Foundation for the amazing work they did to transform our New Life Centre," said Hannah Jeronymo, Patient Care Manager, Labour and Delivery. "We can't wait for our patients to enjoy these beautiful murals and add their baby's photos to the gallery wall."
In the ED, new murals and a beautiful multilingual sign welcomes visitors as they come in. In addition, two new iPad stations were installed and will soon be equipped with interactive games for children and their families to use while waiting.
The Smilezone Foundation worked closely with the Port Perry Hospital Foundation to bring this project to life.
"This project was made possible thanks to Gilbert Kee and Kathy Perna, two very special donors to the Smilezone Foundation, who wanted to help create some more welcoming spaces at the Port Perry Hospital," said Rachel Agnoluzzi, CEO, Port Perry Hospital Foundation. "We are so grateful to Gilbert, Kathy, and the Smilezone Foundation for this wonderful gift to our community, and we know these new Smilezones are going to make our hospital a brighter and more inviting space for all for years to come."
Lakeridge Gardens Residents Turn Love of Knitting into Community Donation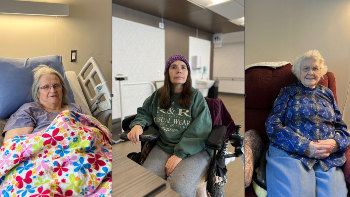 "Just being able to give back, that's the gift," said Joan Bouckley, Lakeridge Gardens resident.
Joan, along with fellow residents Tina Dos Santos and Marion Strong, recently turned their love of knitting into a special community donation – knitting 37 headbands for athletes at the 2023 Ontario Parasport Games.
"Receiving headbands knit by volunteers like the residents from Lakeridge Gardens made Games participants feel warmly welcomed by our community and contributed to their #paramazing experience in Durham Region," said Lori Talling, Games General Manager and Sport Tourism Specialist for the Region of Durham.
"I enjoy it (knitting)," said Joan. "In the afternoons, the staff would usually bring me to the resident lounge. There, I would watch my programs on TV and knit."
For Tina, knitting the headbands not only represented a chance to knit for others, but also to continue to challenge herself. She uses a loom to knit because she is unable to use her left hand.
"I made a couple of headbands, which was hard because I only have one hand," said Tina. "It felt good to help people who also have disabilities."
For 103 year-old resident Marion, knitting has been a lifelong hobby.
"My grandmother taught me to knit when I was eight years old," she said. "Back then, we had to make some of our clothes. So, I liked knitting these headbands because they were so straight. I didn't have to watch my stitching."
When Therapeutic Recreation Assistant Allie Eagleson brought this initiative to the residents, she was happy to hear so much enthusiasm.
"The residents were super excited," said Allie. "I had multiple calls asking for more yarn, which was amazing. Some knit faster than others, but it was an ongoing project that they could do together, or I could do with them. They really enjoyed it." The overwhelming interest in the project has led Allie to try and create a knitting group at the home.
However, as Joan points out, there was a higher purpose to this first knitting project for the athletes.
"We did it because we wanted to help out," she said.
#MyBestMoments – Kim Powell, Supervisor, Patient Access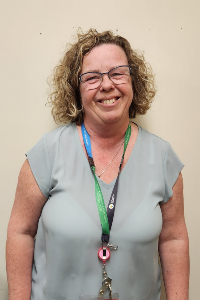 I would say the highlight of my 32-year career at Lakeridge Health is the friends I have made along the way. We have become a family and I am still close friends with staff members I met when I joined the organization in 1990.
I started at Oshawa General Hospital (now Oshawa Hospital) in 1990 on my 18th birthday as a part-time dietary aide. Six years later, I became a services associate on the paediatric floor. I took on the role of part-time unit clerk when there was a staff shuffle and the clerk at the time went on a leave of absence.
As a unit clerk, I was responsible for patient registration, reception, transcribing doctors' orders, booking tests, maintaining supplies, replacing sick time calls, and other administrative duties within the unit.
I loved being a unit clerk so much. So, when a part-time position opened up in October 2003 in the former Family Health Centre at Whitby Hospital, I took it!
When the Severe Acute Respiratory Syndrome (SARS) outbreak hit in December 2003, Family Health Centre staff were transferred to Oshawa Hospital to help in the Emergency Department (ED). After the SARS outbreak, the Family Health Centre did not reopen and so, I worked as a part-time registration clerk in the Oshawa ED, as well as for a paediatrician in her office.
When the role of Patient Access/Descendent Affairs Supervisor opened in 2021, I jumped at the opportunity! As a Patient Access/Descendent Affairs Supervisor, I am responsible for providing support to ED registration and admitting staff at the Oshawa and Ajax Pickering Hospitals, as well as the day-to-day running of the department. I am also responsible for the morgues at all sites. I ensure that patients are picked up by funeral homes, assist families if they have any questions, and ensure that they have their loved one's belongings. I also make arrangements if the patient does not have any family so they are laid to rest.
One of my favourite things about my current role is that I am able to work alongside team members I have worked with for many years. I find it so fulfilling as I also watch new, younger staff (some who come to us right out of college or university) mature in their roles and move forward in their personal lives, like getting married or having kids. I also love the fact that I can interact and engage with family members and help them with any questions or concerns after losing a loved one.
Lakeridge Health is an amazing place to work for many reasons. I feel that we are all one big family working towards the best patient experience. I am so grateful to be able to work here and make such a difference
"Making a Difference in the Lives of Others" - Meet Michelle O'Brien, PhD, Neuropsychology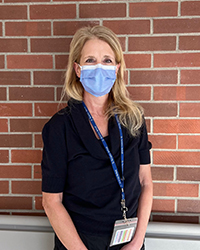 As a neuropsychologist at Lakeridge Health, Michelle O'Brien is passionate about helping to improve the mental health of people in Durham Region.
"Whether it's helping someone with Autism Spectrum Disorder (ASD), or helping another person with Attention Deficit Hyperactivity Disorder (ADHD), or even someone who has been affected by a concussion, I like knowing that my expertise and skills have made a difference in the lives of others," said Michelle.
Michelle has worked at Lakeridge Health for 18 years. Through her specialty of neuropsychology, she focuses on helping people with brain-behavioural issues.
"If you take neurology and psychiatry and put them together, you have neuropsychology," said Michelle. "We are interested in how the brain leads to behaviour but particularly someone who has had a brain injury, or some sort of neuro-disease. How that gets reflected in their thinking and their behaviour."
Michelle recognizes the critical need for increased mental health services in Durham Region and is committed to her work as part of the Lakeridge Health team working towards a more integrated and coordinated mental health system.
To learn more about Lakeridge Health's new three-year plan to address the needs of our communities and deliver a more integrated system of mental health and substance use in Durham Region, read Together, Best Mental Health.
More Community Care Options Now Available across Durham Region
With colds, influenza (flu), and respiratory illnesses circulating in our communities, many people are challenged to find access to a doctor when they need one. But outside of the Emergency Department (ED), there are several options including:
Virtual Care Options, including Urgent Care Durham.
Primary Care Provider/Family Doctor.
And now, for select conditions, a pharmacist.
If you are looking to see a physician for the cold, flu, or symptoms of respiratory illness, the newest option of Cold, Flu, and COVID Clinics might be a great choice. Learn about the services offered in the Cold, Flu, and COVID Clinics by watching this one-minute video.
Also, to book an appointment go to feelingsick.lh.ca or call 905-721-4828.
Extended Pharmacy Services and Expertise
If you have tested positive for COVID-19 and if your primary care provider is unavailable, consider contacting your local pharmacy to see if you are eligible for treatment instead of visiting the ED.
As of January 1, 2023, pharmacists can now prescribe medication for the following conditions including:
Allergic rhinitis.
Candidal stomatitis (oral thrush).
Conjunctivitis (bacterial, allergic, and viral).
Dermatitis (atopic, eczema, allergic, and contact).
Dysmenorrhea.
Gastroesophageal reflux disease.
Hemorrhoids.
Herpes labialis (cold sores).
Impetigo.
Insect bites and urticaria (hives).
Tick bites, post-exposure prophylaxis to prevent Lyme disease.
Musculoskeletal sprains and strains.
Urinary tract infections.
All you need to provide is your Ontario Health card when you speak to a pharmacist.
Health-care Advice Available via 811 or Toll-Free 1-866-797-0007
You can also access an expert from your phone by calling 811 or toll-free at 1-866-797-0007. It is important to note that 811 is a free, secure, and confidential health-care service available to all Ontarians. When you call 811, a registered nurse will advise you on what to do about your health-care concern. Registered nurses are available at 811, 24 hours a day, seven days a week, 365 days a year. Assistance is available in English, French, and other languages.
Welcoming Dr. Larry Nijmeh as Our New Chief Medical Information Officer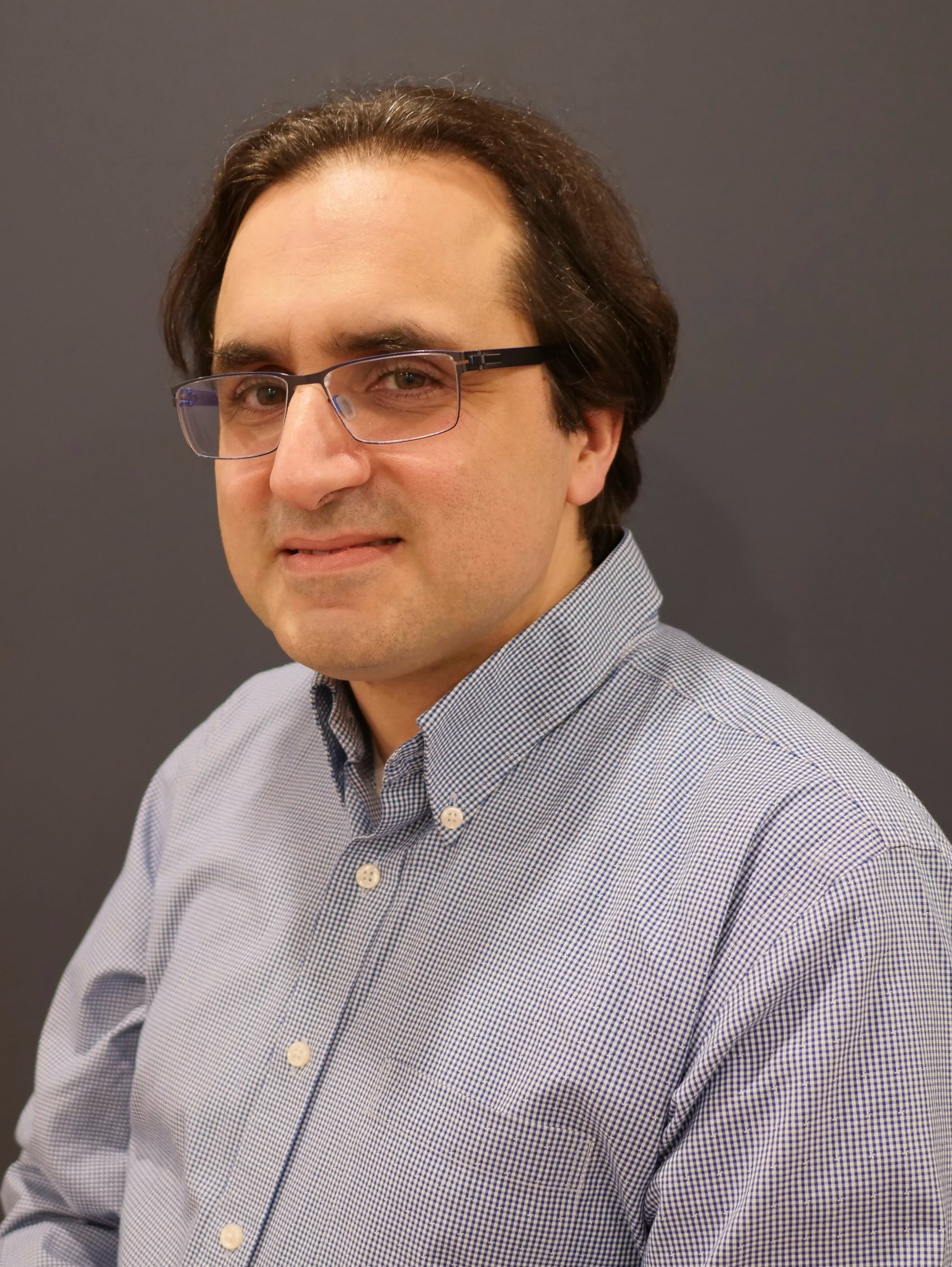 Congratulations to Dr. Larry Nijmeh who has been selected as the new Chief Medical Information Officer (CMIO) at Lakeridge Health.
Through his extensive experience as a regional and local leader, Dr. Nijmeh is ideally suited to advance our strategic goals in the use of health information technology for the benefit of patients and providers throughout Lakeridge Health and the Durham Region.
Dr. Nijmeh has been an Emergency Department physician at Lakeridge Health for almost 20 years and has contributed to many initiatives in the areas of quality improvement, business intelligence, clinical decision support, clinical informatics, and procurement of medical technology. He has a research interest in addiction medicine and is a lecturer at the University of Toronto and an Assistant Professor at Queen's University.
Dr. Nijmeh played a vital role in the procurement and implementation of Epic, our new Clinical Information System (CIS), serving as our local Physician Lead, and chairing the regional Physician Committee during the implementation and stabilization of the CIS.
As CMIO, he will continue to represent Lakeridge Health in the regional governance of the CIS as the Regional Chair of the Physician Council. He will also work in partnership with with Dr. Ilan Lenga as Chief Information Officer (CIO) for Lakeridge Health and Regional Chief Medical Information Officer for the Central East Hospital Cluster.
Article Published: February 21, 2023
"It was the best thing I ever did for myself."
Patient Shares How Cardiovascular Rehab Program Impacted His Recovery
November 2021 was a month that changed John Metcalfe's life forever. At age 55, John suffered a heart attack.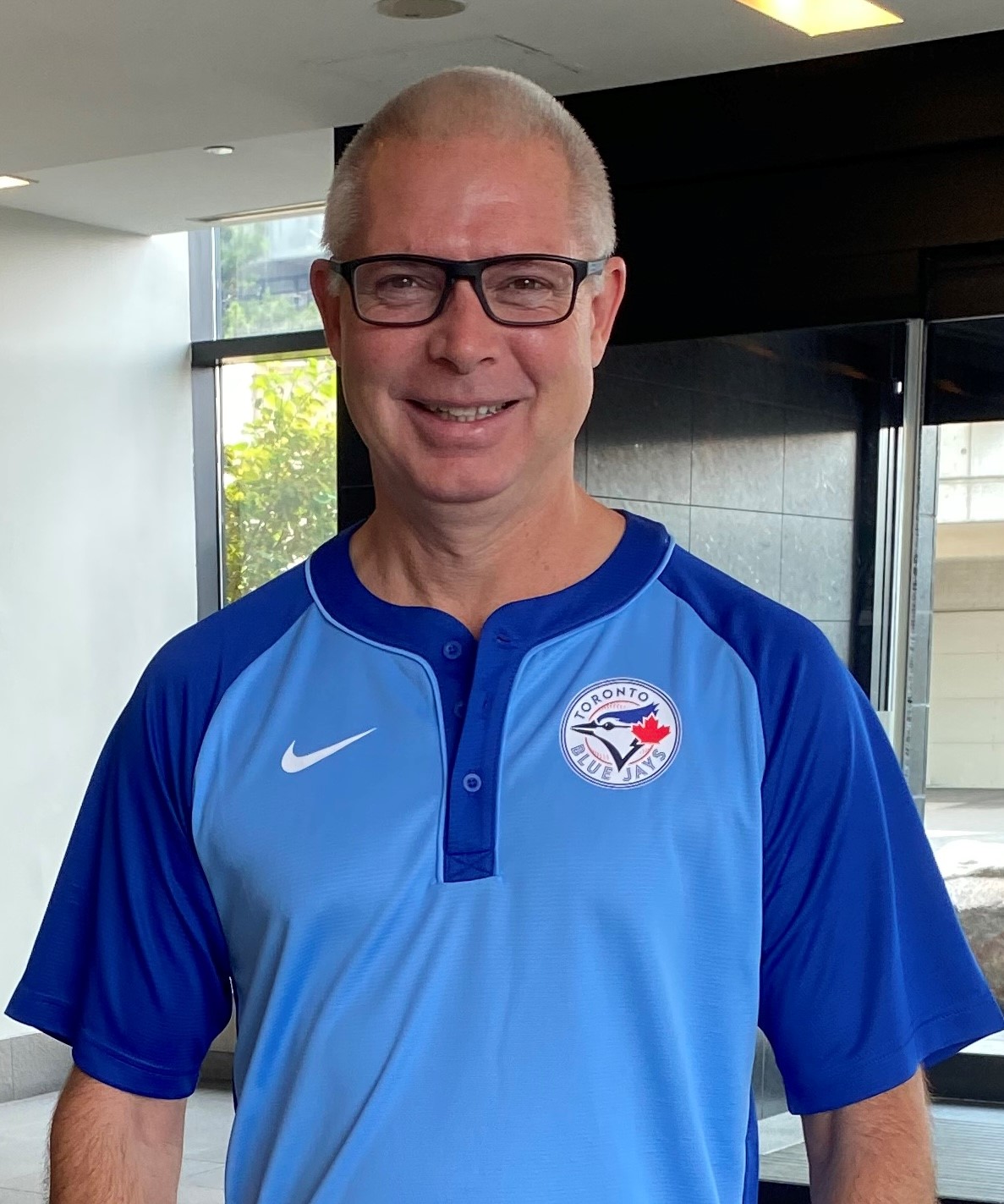 "I was devastated. I never thought this would happen to me, especially not in my 50's," said John. "I always considered myself to be a healthy and fit individual. I was quite active with no prior health issues so it was very unexpected."
Shortly after his heart attack, John was diagnosed with Coronary Artery Disease. Tests revealed he had a complete blockage in one artery, and a 70 per cent blockage in the other. After undergoing two surgeries to have stents put in, John enrolled in the Central East Regional Cardiovascular Rehab Program in January 2022.
"It was the best thing I ever did for myself," explained John. "I was hesitant at first but after speaking with [Central East Regional Cardiovascular Rehab Therapist] Karen Taylor, it sounded interesting and beneficial. It gave me a path to move forward so I made the decision to fully commit myself to the program for six months."
Karen worked closely with John to customize the program to his specific needs. "Karen guided me every step of the way," added John. "She provided me with lots of great ideas and suggestions, and we came up with a routine together that allowed me to make progress without ever feeling unsafe. I knew I was in good hands and that I was being closely monitored, which made me feel comfortable trying new things and increasing intensity."
John's routine involved a mix of cardio, stretching, and strength-training exercises that intensified progressively throughout his program. "I started off just walking on an indoor treadmill," recalled John. "By the end of my program, I was running 50 minutes per session on the treadmill and jogging outside. The progress was incredible, and I felt 10 years younger."
Improvements to his physical activity wasn't the only success John had during the program. "I realized how much I didn't know about diet," he noted. "I could see my health improve inside and out. I looked stronger, my blood pressure was lower, I had better stamina, and I was able to do over 250 minutes of cardio per week by the end of my program."
Looking back on his journey at the Central East Regional Cardiovascular Rehab Program, John shares his appreciation for those who helped him along the way. "All the staff were amazing. They all made an incredible impact on my recovery, especially Karen," said John. "She supported me every step of the way without any pressure. She went above and beyond for me and I can't thank her enough."
John has continued to thrive in his routine since completing the program in 2022. "I left with the tools I needed to be able to go forward independently," he said. "It's been over a year since my heart attack and I'm living a completely normal life and feeling great. What I learned from the program about diet, fitness, and healthy habits are lessons to last a lifetime."
To learn more about the Central East Regional Cardiovascular Rehab, visit gethearthealthy.ca.
Article Published: February 13, 2023
#MyBestMoments Campaign - Christine Gonzalez, Registered Nurse, DRCC Ambulatory Clinics
In our #MyBestMoments campaign staff and physicians from across our hospitals and community sites share the moments that have mattered most to them in their careers at Lakeridge Health. Read Christine's story below.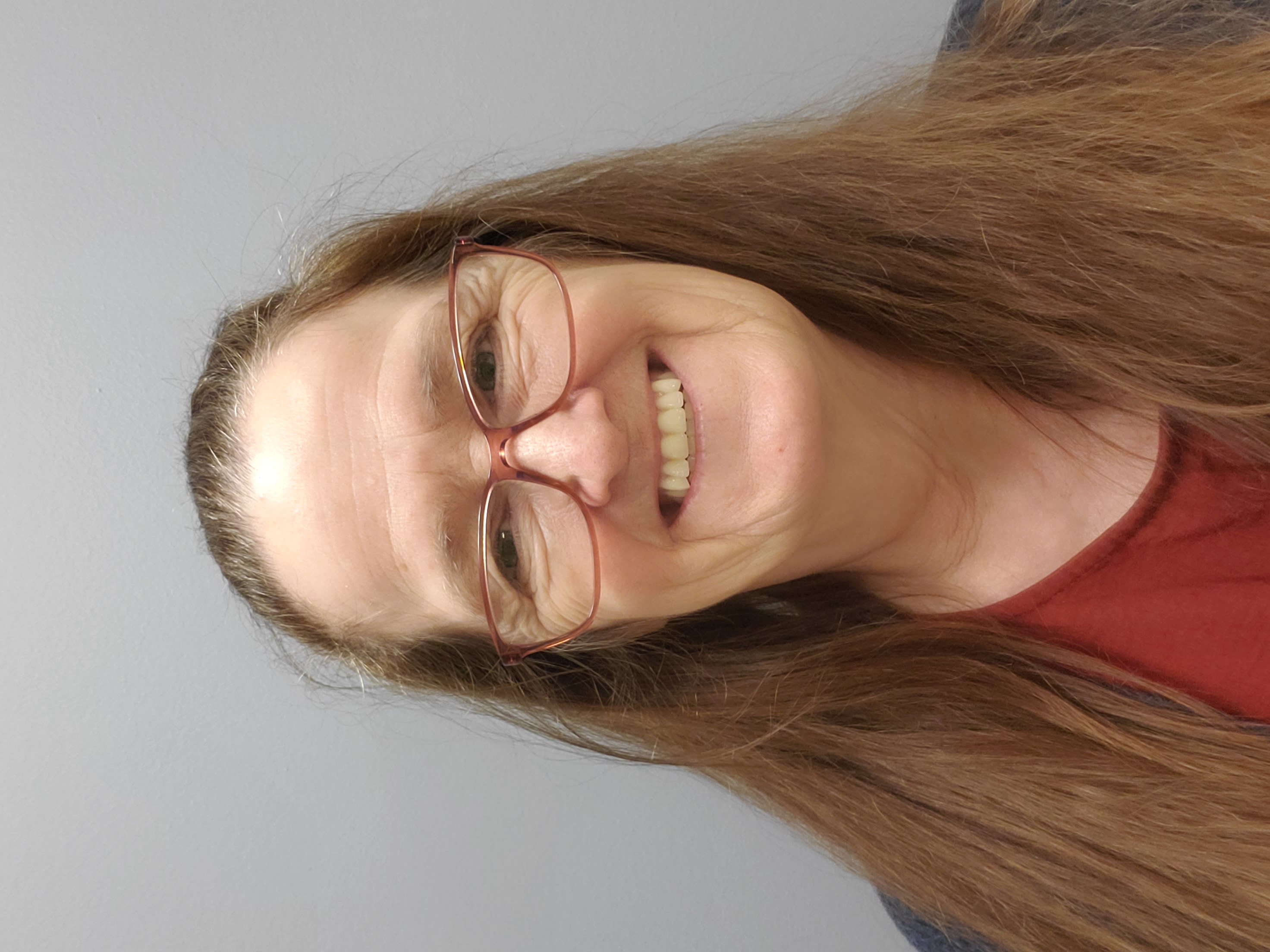 I started working at Lakeridge Health back in January 1998, in what was the Oshawa General Emergency Department at the time. I had recently graduated from the Registered Nursing Program at Durham College as a mature student. It was a very interesting journey going back to school in my mid-thirties and sitting at the kitchen table doing my homework alongside my three children.
Throughout my 25 years at Lakeridge Health, I have worked in numerous areas, such as Cardiology, Critical Care, and currently in Ambulatory Care and Brachytherapy Recovery at the Durham Region Cancer Centre (DRCC). I was also an avid preceptor for the University of Ontario Institute of Technology (UOIT) for over 15 years. It has brought me great joy being able to positively influence the next generation of nurses. In fact, Lakeridge Health played an instrumental role in my ability to advance my own education and achieve my Critical Care Certificate, as well as my Bachelor of Nursing.
My role in the DRCC allows me to meet patients from all different walks of life. I love being able to talk to and connect with each of my patients as they share interesting life stories with me. I relish in getting to know them and hearing them talk about their favourite adventures and memories.
One of my favourite moments from my time at Lakeridge Health is actually being a part of this article right now. Being recognized and appreciated for the contributions I have made throughout my career to help make Lakeridge Health a place where people feel confident in trusting us with their health care needs feels amazing.
While Lakeridge Health has gone through many changes throughout the years, one thing that has never changed is our unwavering dedication to providing the best health care to those we serve. This goal has always been a mainstay and is something that I personally strive to deliver every day. I have learned from, worked with, and met some amazing people within Lakeridge Health and cherish all the wonderful memories made over the years.
Article Published: February 13, 2023
Lakeridge Health Team Members Co-Author New Guidelines for Safe Handling of Cancer Medications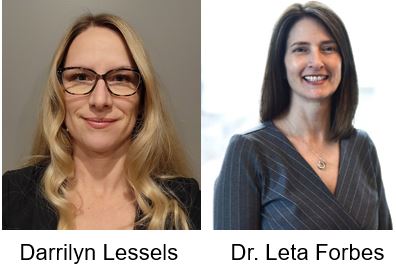 New guidelines co-authored by two Lakeridge Health team members provide best practices for cancer centres throughout the Central East Region and beyond when handling hazardous medications.
Darrilyn Lessels, Patient Care Manager in the Durham Regional Cancer Centre (DRCC) and Nursing Lead for the Central East Regional Cancer Program (CE RCP), and Dr. Leta Forbes, Medical Oncologist and Provincial Head for the Systemic Treatment Program at Ontario Health-Cancer Care Ontario, were among the authors of the new guidelines that were published last November in the Journal of Oncology Pharmacy Practice titled, "Safe Handling of Hazardous Drugs."
The guidelines include nine recommendations for the safe handling of hazardous drugs, including the proper use of personal protective equipment (PPE) and home care of patients who receive hazardous drugs.
Written in partnership with co-authors from the Systemic Treatment Program at Ontario Health-Cancer Care Ontario (OH-CCO), the new guidelines were developed and adapted from existing guidelines, as well as three systemic reviews, to address new issues in the handling of hazardous drugs.
In addition to being shared with other partner hospital organizations in the Central East Region, the new guidelines are posted on OH-CCO's website.
"These recommendations are not only best practices but will help cancer centres across Ontario standardize the way they handle hazardous medications," says Dr. Forbes.
Darrilyn notes that "the guidelines add to the many ways the DRCC team delivers high quality care to patients and a safe environment for everyone."
"This is an outstanding accomplishment and we are very proud of the passion and expertise Darrilyn and Dr. Forbes bring to our program and the delivery of evidence-based compassionate cancer care," says Patti Marchand, Director of the DRCC.
Article Published: February 2, 2023
Lakeridge Health Radiation Therapist Achieves National Academic Honour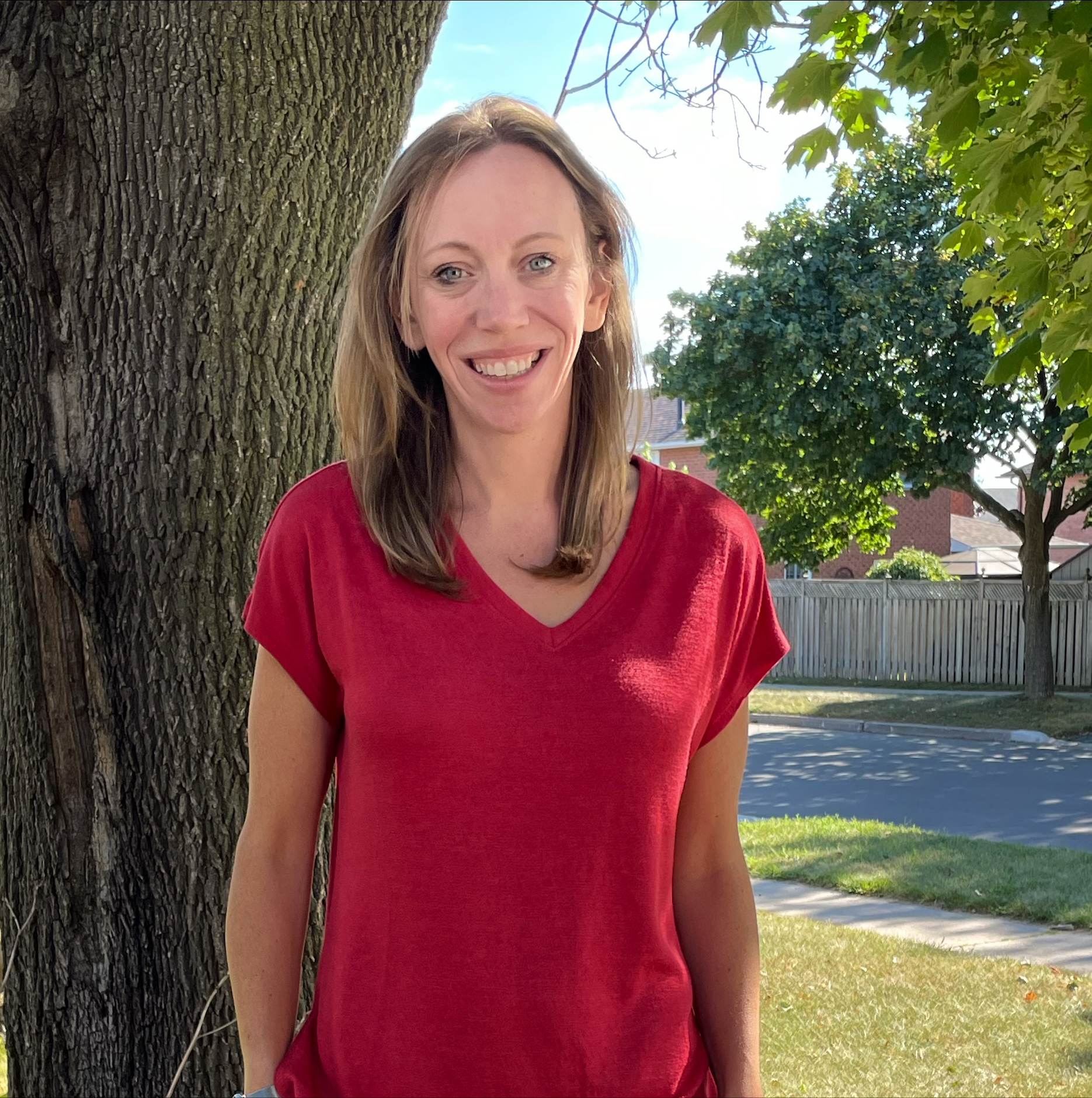 Radiation Therapist Carrie Lavergne has had an impressive career at Lakeridge Health. And now she has a national honour to add to her list of achievements.
Carrie recently completed the Advanced Practice Registered Technologist (Radiation Therapy) (APRT(T)) certification process. This is the highest academic honour the Canadian Association of Medical Radiation Technologists bestows within the Radiation Therapy discipline. APRT(T) certification provides a standardized means to recognize and certify radiation therapists working at an advanced level in Canada.
Dr. Peter Dixon, Medical Director of the Durham Regional Cancer Centre (DRCC), and Patti Marchand, Clinical Director of the DRCC, acknowledge how fortunate the program is for the expertise, commitment, and compassion Carrie brings to patient care and team collaboration in her role as Clinical Specialist, Radiation Therapy.
Carrie demonstrated these qualities throughout her APRT(T) certification – a process that requires years of additional education and experience to be eligible to apply. She began her career as a Radiation Therapist at the R.S. McLaughlin Durham Region Cancer Centre in 2007 and worked in many areas throughout the radiation oncology program during her first several years there. In 2015, she was accepted into the newly created Clinical Specialist Radiation Therapist (CSRT) role, specializing in palliative radiation oncology.
It was a full-circle moment for Carrie when selecting her APRT(T) specialization. Each APRT(T) specializes in a specific area, and Carrie chose palliative radiation therapy.
"When I was working on my portfolio to apply for the CSRT role, I went through my undergraduate papers and was reminded of a paper I had written in 2006 on my dreams of becoming a CSRT specializing in palliative care," noted Carrie.
"I've always felt very passionate about the advantages of radiation therapy in symptom management for patients with incurable cancer. I'm excited to apply the increased knowledge and experience I've obtained through APRT(T) certification process to continue to provide the very best evidence-based care for patients requiring palliative radiation therapy."
Article Published: January 19, 2023
"We wouldn't have been able to make it through this without their care."
It was a scary sight for parents Allan and Mandy.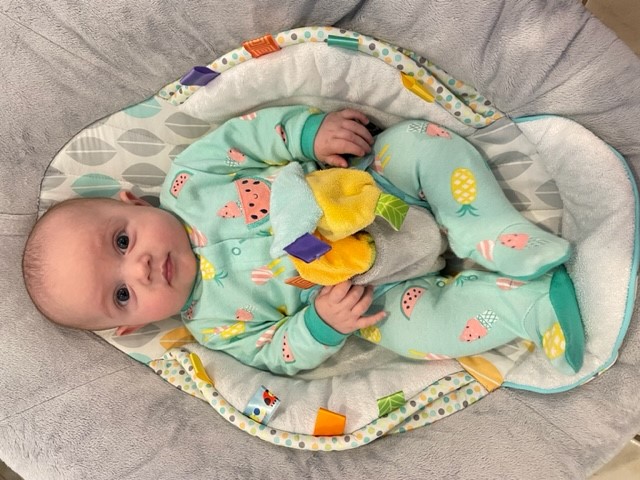 At just seven weeks old, their daughter Lennon had spiked a high fever and was very pale.
"After trying to break her high fever, we decided to take her to the Emergency Department at the Oshawa Hospital," shares Allan. "The nurse brought us into a room and gave Lennon an intravenous (IV) with so much care. We were seen quickly by a doctor who took the time to explain the situation and their concerns."
Initial tests showed that Lennon was fighting an infection and was admitted to the paediatric unit of the hospital for further investigation.
"The doctors performed a number of tests, beginning with a spinal tap," says Allan. "That was hard to see. "They also did ultrasounds, echocardiograms, and numerous blood tests. Throughout every test, the nurses and doctors gently explained every test that was being conducted on Lennon. I felt that they genuinely cared for Lennon and treated her as family. They calmed her down when she was crying, and always made sure we had everything we needed."
The tests ultimately determined that Lennon had a urinary tract infection. She was given medication and, after spending four days in the hospital, made a full recovery.
The family of six is now happy to be back home in Bowmanville with Lennon and their three sons. When reflecting on their experience, Allan shares that "every nurse came in our room with a smile in their face. They held my daughter like she was their own. I firmly believe that we wouldn't have been able to make it through this without their care, understanding, and professionalism."
Article Published: January 17, 2023
Shared Career Adds to a Special Bond for Twins at Lakeridge Health
Lakeridge Health is fortunate to have a team of talented and dedicated staff and physicians who serve our Durham Region communities. But did you know that our exceptional team includes several sets of twins? Read on about some of these sibling pairs.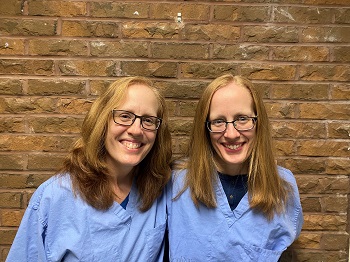 Katherine Pilgrim (left) and Cynthia Loughran (right) are identical twins working together in the Maternal Newborn unit at the Ajax Pickering Hospital. Katherine started working at Lakeridge in 1997, with Cynthia joining her in 2002. "We have been working as Registered Nurses together in Maternal Newborn full-time since then, and usually on the same shift," explained Katherine. "We have welcomed many newborns into the world working together. Families think it's fun, and many have asked to have a picture of their baby with the twin nurses."
Cynthia added that working together also comes with several benefits. "We get to carpool, take turns bringing lunch for the day, and we have the same days off."
Katherine and Cynthia's families are also very close. They enjoy spending time with each other and vacationing together, including Katherine's five children, and Cynthia's four children. "We are so grateful to belong to the Lakeridge Health family."
Karen Donnelly (left) and Kim Heevel (right) are twins working together in the Emergency Department at the Port Perry Hospital. The two have been nursing for 34 years, but it was only in recent years that they began nursing together at Lakeridge Health.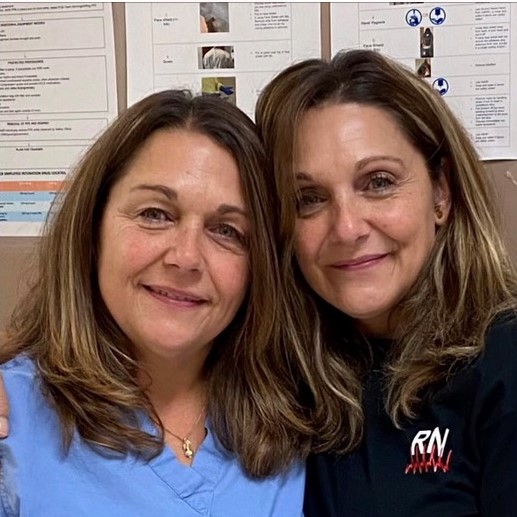 "Karen and her family moved closer to me so we could see more of each other as we got older," explained Kim. "At the time, there were a couple of positions open at the Port Perry Hospital and we were able to work together on the same line, so we took the jobs. We had never actually nursed together before. We'd always been on different floors, and never in the same city. It was such a gift to have this opportunity fall into our laps, and we couldn't turn it down."
Working together has allowed Karen and Kim to spend more time with each other outside of work as well. "We have our days off together so we can also do things with our other family members," Kim shared. "We actually have sleepovers too! After our first day shift, I go over to her house and we have a sleepover. Then we go back to work together the next day."
Karen also noted that "we are like two peas in a pod. You would think we've been working together our whole careers."
Having twin nurses has also brought joy to many of their patients.
"The patients get a kick out of it. We have a lot of return patients who say, 'I didn't know there were two of you.' It's definitely a conversation piece," said Kim.
When reflecting on their nursing career working together, both Karen and Kim praise each other. "She makes me a better nurse," they say about one another. "We've only got a few years of nursing left and we get to finish our careers together, which I never thought would happen. It's truly a gift," explained Kim.
"Exceptional" Care During a Scary Time
When Ryan Winterink and his wife Kaitlyn realized their 19-month-old son Nash needed urgent medical care this past October, the thought of going to an Emergency Department (ED) was a difficult and scary decision for them both.
Ryan, a Security Operations Supervisor at Lakeridge Health, and Kaitlyn, a nurse at Neupath Centre for Pain and Spine, were well aware of the challenges hospitals are facing with an early influenza season and ongoing COVID-19 transmission overwhelming EDs and paediatric units as flu cases among children soar.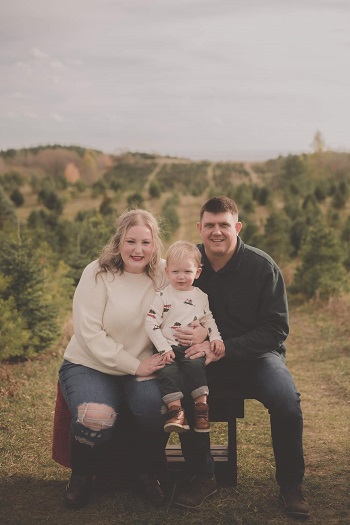 However, Nash, who had just recently been declared cancer-free after a year-long battle with retinoblastoma, was struggling to breathe and the couple knew he needed to be seen at an ED right away.
The family arrived at the Oshawa Hospital ED the evening of October 4 and "right from the start, our interactions with staff across all the departments were exceptional," said Ryan.
"The staff in the ED offered Nash a popsicle and took their time with him. We saw a doctor quickly and were referred to the paediatric team. When he needed an x-ray, the team helped with his stroller, handed me a tissue to wipe his tears, and were quick and efficient to get the tests completed. As well, the lab technician was gentle and consoling, offering my son a blanket and making every effort of taking a blood sample less stressful for him."
Nash was ultimately admitted to the Paediatric unit and Ryan explains that the outstanding experience continued there. "All the staff were great! They always offered to help, listened to our concerns, and comforted my wife," he says.
Ryan and his wife were equally impressed with the environmental services team. "They always knocked before coming into the room, told us exactly what they were doing, and asked every time if there was anything else we needed. Many times, staff would strike up small conversations that brought smiles and laughter to our room."
Ryan shares that this is not the first time that they have received excellent care at Lakeridge Health. "Nash was born at the Oshawa Hospital and we had the same positive experience."
He stresses that "it really was the many little things the team did that made such a difference. We are so grateful for the friendly and kind care we received during a very stressful time for our family."
Lessons Learned: Can the COVID-19 pandemic help bring fragmented health systems together?
By: Cynthia Davis, President and CEO, Lakeridge Health
COVID-19 and the current waves of seasonal flu and respiratory syncytial virus (RSV) are raising serious questions about whether and how our health-care systems can provide essential resources during times of crisis and beyond.
Cynthia Davis, President and CEO of Lakeridge Health, believes that answers can be found in more and better health system integration – connecting all services, from primary care to hospitals to long-term care – so they work together as one.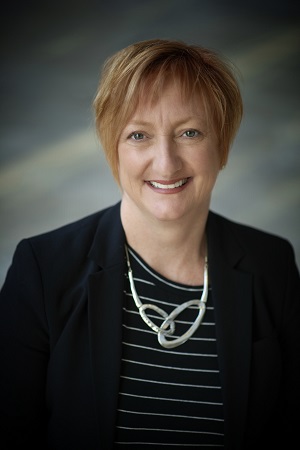 "Integration is no longer an option. It is a necessity. Our focus is on quality. We're working hard to connect all health-care providers around a common purpose, so patients can expect the same high standard of care wherever and whenever they use the system.
The drive to integrate, and the logic behind it, is captured in Lakeridge Health's vision: One System. Best Health.
COVID-19 and other viral illnesses have been putting this vision to the test.
Lakeridge Health, based in Durham Region, is one of Ontario's largest health-care systems, with five hospitals and a sixth in the proposal stages. It has opened a new long-term care (LTC) home, welcomed one of the Region's largest mental health providers into the system, and worked closely with the Durham Ontario Health Team (OHT) to build partnerships with primary and community care providers. It has invested in a clinical information system connecting all hospitals across the broader Central East Region, providing a unified digital health platform for all patients.
When the pandemic arrived in early 2020, Lakeridge Health became the centre for infection control expertise, supplying resources such as personal protective equipment to community-based providers and LTC homes, and the centre of advanced clinical care, treating close to 5,000 seriously ill COVID-19 patients.
During one of the most intense waves of COVID-19, in partnership with the Durham OHT, Lakeridge Health extended an urgent call to action to primary and community care partners. Within 24 hours, more than 250 recipients met virtually to offer help. Clinics across the region provided COVID-19 assessments and care options, easing the burden on emergency departments. Clinicians staffed a virtual urgent care clinic serving thousands of patients.
Regional coordination among hospitals, public health, primary care, community clinics, and emergency responders enabled one of Ontario's fastest vaccine rollouts. More than one million doses of COVID-19 vaccines were administered by November 30, 2021.
A COVID-19 Therapeutic Clinic, working with primary care and assessment centres, prescribed close to 20 percent of Ontario's initial supply of the novel therapeutic Paxlovid.
Overall, the system responded quickly and effectively to the pandemic. When we rallied around a common purpose and understood our common goals, it was easy for us to be successful.
But challenges remain.
Nurses and other frontline workers have been carrying the greatest burden of crisis response. Some are leaving for less stressful positions or leaving health care entirely. Those remaining face even more pressure, working extra shifts and caring for more patients. Other professionals and non-clinical staff have been stepping in where they can, so everyone in health care is feeling the added stress.
Staff shortages have caused temporary emergency department and acute care closures across Canada. Lakeridge Health is no exception, making the difficult decision to close an intensive care unit at one of its hospitals in the summer of 2022.
Health system integration is being tested again as severe respiratory illnesses place even more strain on resources. Buthere are early signs that it's still the right approach.
Health-care professionals leave public systems because they aren't getting what they need as employees. This includes better compensation, but also extends to the full range of employee supports.
A large system like Lakeridge Health can recruit centrally, offering diverse career opportunities across multiple hospitals and care centres. With a team of more than 8,000 staff and physicians, it has more capacity to support succession planning, education, mentoring, and health and wellness, along with innovations that enable efficiency, productivity, and teamwork. Integrated systems will be better positioned to put these supports in place.
All of this takes time and commitment. I see building a fully integrated, sustainable health system as a journey and much more work needs to be done.
But the benefits are important and achievable. The current challenges will hopefully prompt lasting changes that strengthen partnerships and collaboration, and substantial investments in the supports needed for health-care professionals to confront new challenges while living healthy, balanced lives.
Now, almost three years since the start of the COVID-19 pandemic, our health-care workers are not looking for praise or accolades for their courage and hard work during the crisis. They want the system-wide changes that will enable them to do what they do best – deliver excellent patient care.
Wedding Bells at Lakeridge Gardens
It was a very special way to mark a very special birthday.
On November 24, Lakeridge Gardens resident, Dorothy Hosking, celebrated her 90th birthday watching her grandson Josh marry his fiancée Jess in a ceremony at the long-term care home.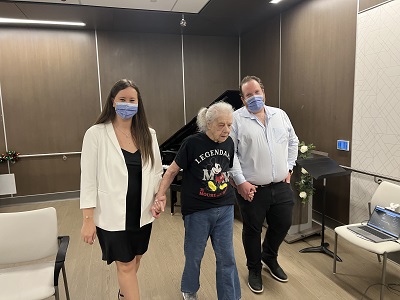 "Growing up, I spent a lot of time at my grandparents' place in the summer," explains Josh Wall. "My grandma would do absolutely anything for her four grandchildren. It means everything to me that we were able to get married with her here."
Josh and Jess will head to Jamaica in January 2023 for their destination wedding. They really wanted to have Josh's grandmother present, but realized travelling is very challenging for Dorothy who is also one of the first residents at Lakeridge Gardens. The couple, who have been together for almost three years, decided to have a ceremony at the long-term care home with a small group of relatives.
"This was beyond what we could have ever imagined," says Jess. "There are some relatives, including Dorothy, who are unable to make the trip to Jamaica and we really wanted to celebrate with them in a special way. This was perfect."
Dorothy's daughter, Anna-Marie, was not only the mother of the groom, but also the officiant of the wedding. A perfect fit for an intimate evening filled with love and joy.
Congratulations to the new couple and happy 90th birthday Dorothy!
New

Haemodialysis Unit Is Life-Changing for Ajax Resident
For years, Midori Kato drove her mother, Taeko Hijikata, three times a week from their home in Ajax to her dialysis appointments at the Oshawa Hospital. Now, with the opening of the new haemodialysis unit at Lakeridge Gardens, they are able to walk across the street from their home to Taeko's appointments in just five minutes.
Midori's brother noticed the dialysis sign when driving by Lakeridge Gardens one day and they immediately inquired.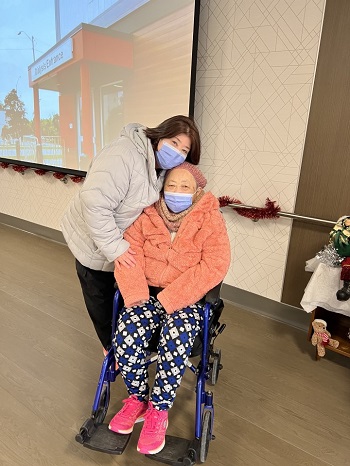 "Because of her cognitive and physical decline, my brother and I started taking turns going to her appointments with her at the Oshawa Hospital," explains Midori. "Dialysis appointments are generally four hours but a lot of the time it was an all-day event when using specialized services, waiting, and commuting. My family and I share one vehicle and my brother is the only one who can help her get in the car safely. It became really challenging for all of us."
Due to a combination of medical issues, Taeko began receiving dialysis in 2014 – a procedure to remove waste and excess fluid from the blood when the kidneys don't function properly. In 2018, Taeko suffered multiple strokes and required additional support from Midori and her brother.
Taeko has been receiving dialysis at the new clinic located inside Lakeridge Gardens since August 24. Midori says her and her family have more freedom now that Taeko's appointments are so close to their home.
"Most days we walk over and I'm able to come home in between her treatments," says Midori. "We no longer need to rely on my brother or one vehicle. It truly feels like a weight has been lifted off our shoulders."
The nine-station haemodialysis unit provides increased access to critical health-care services to residents like Taeko in Durham Region. The new clinic also enables an increased quality of life for Lakeridge Gardens' residents who can access treatment in the comfort of their own home.
"We are so grateful for the amazing staff," says Midori. "When you have someone that needs full-time care, your life revolves around their schedule. Having this clinic close to home has taken away so much stress and has brought a sense of normalcy back into our lives."
Midori and Taeko attended the official opening of the haemodialysis clinic on November 18, along with government partners and Lakeridge Health team members. Learn more about the new clinic in the news release here.
Ruff day? Not for long! Our Pet Therapy Program is back
Our Pet Therapy Program is back in full swing with regular visits to patients and residents at our hospitals and Lakeridge Gardens.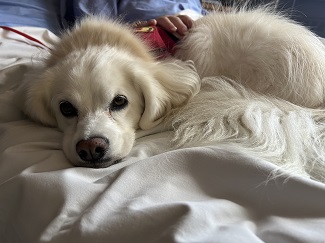 "We are so grateful to have volunteers and their animals back visiting patients at our hospitals and residents at Lakeridge Gardens," says Amber Cockburn, Volunteer Resource Specialist. "The animals bring so much joy to patients, residents, and staff. If these pets can provide support or comfort to patients or residents for even a few minutes a day, it's all worth it."
Pet therapy provides healing and comfort by reducing anxiety and increasing feelings of happiness for those need it. After the program was paused due to the pandemic, volunteers and their four-legged friends from the Therapeutic Paws of Canada are making their rounds around, putting smiles on faces one belly rub at a time.
Check out this video of Khia, Lucy, and Memphis on their recent visits.
Spreading Kindness One Button at a Time
Terry Whittle was having a bad day when she stopped by to say hello to Health System Executive Petrina McGrath in her office at the Ajax Pickering Hospital.
"When Petrina heard I was a bit down, she gave me a 'kindness button,' which really made me feel great," said Terry, who is a Technician with the Medical Device Reprocessing Department at the Ajax Pickering Hospital.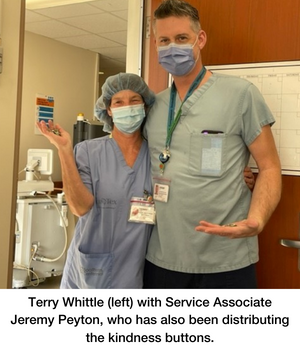 Terry learned that Petrina had obtained the buttons from the Love and Kindness Project Foundation and decided to order some for herself to give out to staff, physicians, and volunteers across the Ajax Pickering Hospital.
"It's a reminder to our teams about how much the care they deliver to patients and the support they provide to each other is appreciated during these challenging times," explained Terry.
Petrina and Terry's efforts are taking off across the Ajax Pickering Hospital with other staff also starting to order kindness buttons to give out.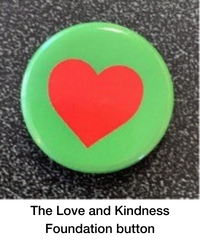 "There are so many incredible things that teams are doing and this is just one small way that we can recognize and say thank you for their work," Terry shares.
If you would like to order some free buttons from the Love and Kindness Foundation, you can do so on their website.
Stroke Patient Reflects on the Day That Changed Her Life Forever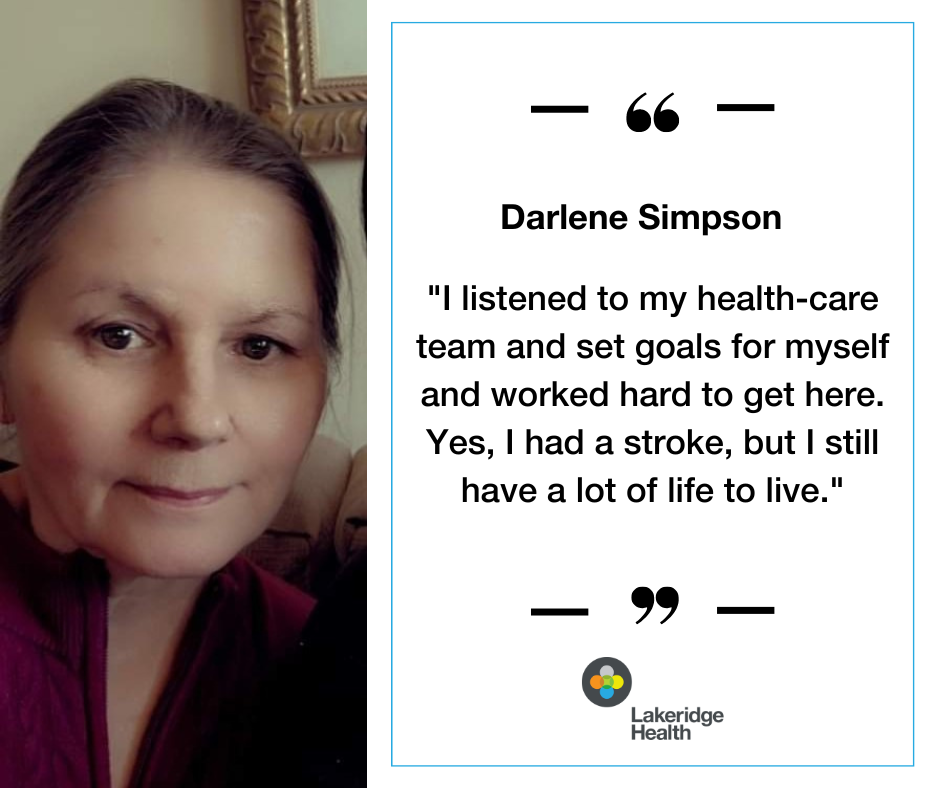 Last May, Darlene Simpson experienced a stroke. Less than six months later, she shares details about the day that changed her life and her recovery journey.
"The night before I had a stroke, I had a massive headache, so I went to bed early, knowing I had a busy day ahead of me at work," says Darlene.
Darlene works in the food services department at Sobey's and shares that, "When I woke up on May 4, my headache was gone and it felt like a regular workday. I started my usual work routine but at 7:10 a.m., I was writing a list and all of a sudden, my hand wouldn't write anymore. I looked at my colleague Sue and I could see her and I couldn't hear her. I thought I was speaking to her, but I've come to learn she couldn't understand me."
Darlene says when Sue saw her handwriting veer and her mouth droop, she recognized the signs of a stroke and immediately paged for help. She explains that by chance, a paramedic who visits the store every morning had just walked in the door and stepped in to assist.
"The paramedic and a colleague helped me lay down until the ambulance arrived," says Darlene. "I remember being in the ambulance on the way to the Oshawa Hospital but I couldn't hear anything. At the hospital, they injected me with Tissue Plasminogen Activator (TPA). The TPA helped significantly, and I was transferred to Toronto Western Hospital for further assessment."
"A stroke is a sudden loss of brain function caused by the interruption of blood flow to the brain. The lack of blood flow causes the brain cells in the affected area to die," explains Amy Maebrae-Waller, Lakeridge Health's District Stroke Coordinator and Patient Care Manager of the Stroke Prevention Clinic and the Outpatient Neuro Program (ARC Neuro). "TPA is administered as soon as possible after stroke onset to help break down the blood clot(s) and restore blood flow to the brain."
Amy adds that "being able to identify a stroke is crucial as 1.9 million brain cells die every minute an artery is blocked during a stroke. So, calling 911 immediately – like what Darlene did – is critical. It's also important to know the signs of stroke, including one side of the face drooping, weakness in the arms, and slurred or jumbled speech."
Darlene's road to recovery was a challenging one.
"The first six to eight weeks were incredibly difficult," says Darlene. "I suffered so many pounding headaches, aches and pains, and nightmares that felt so surreal."
Despite the challenges, Darlene was determined to get stronger. She explains, "I started physiotherapy, speech therapy, and occupational therapy with the Lakeridge Health team. There's a lot I had to relearn and teach my brain again."
Since May, Darlene has made tremendous progress and completed therapy at the end of August. She gives credit to her health-care team at Lakeridge Health for helping her to get to where she is.
"The entire team was fantastic," says Darlene. "They helped me understand the recovery process, and if I had any questions, I always had someone there to answer them. I can't say enough about how great they were."
In September, Darlene went back to work; a month earlier than expected.
"Going back to where my stroke happened was nerve-wracking, but I made a big promise to myself," explains Darlene. "I'm not going to sweat the small stuff or stress out. I go in, do my job, do it to the best of my ability, then go home and relax."
She adds, "I listened to my health-care team and set goals for myself and worked hard to get here. Yes, I had a stroke, but I still have a lot of life to live."
For information on stroke education, including recognizing signs of a stroke, visit our Stroke Education Resources.
"They gave me my second breath."
Critical Care Patient Recounts Lifesaving Care Experience
Dilukshan Rajkumar was not supposed to make it through the night.
When the 26-year-old was admitted to the Critical Care Unit at Lakeridge Health's Oshawa Hospital in August with severe internal bleeding, the team was preparing for the worst.
"We did not think he would survive," said Kelly Pasnick, Patient Care Manager of the Oshawa Hospital Critical Care Unit. "But he surprised us all and not only survived the night but continued to improve."
For Dilukshan, that harrowing experience was the result of six months of increasingly worsening symptoms.
"I began to lose weight, going from 245 pounds to 150 pounds," he explained. "I also had very bad back pain and a lump on the side of my neck."
Dilukshan first sought care at another hospital and was referred to a thyroid specialist and physiotherapist. Following a move to Oshawa, he visited a physician at a walk-in clinic when his symptoms also progressed to include blurry vision and fainting.
"The doctor told me that I may have carcinoma in my shoulder and stomach and that I needed to go to the hospital right away," Dilukshan said.
While being treated at the Oshawa Hospital, Dilukshan's symptoms again took a turn for the worse when he ended up not being able to breathe, which led to his admission to the Critical Care Unit.
"All the nurses took such great care of me," Dilukshan explained. "Whenever I woke up, they were always there to provide me with whatever I needed. Another nurse brought me a Bible and prayed with me. One of my doctors stayed the whole day when he didn't have to, just to make sure I was okay."
Dilukshan is now receiving treatment as an outpatient at the Durham Regional Cancer Centre for his carcinoma and is equally impressed by the care there.
"I have a great doctor, the best I could ever ask for," he noted. "If I forget an appointment, the staff are always calling to remind me and make sure I'm there."
Dilukshan has also made a point to say thank you in person to every member of the Critical Care team who cared for him.
"We couldn't believe how well he was doing and it was very emotional for everyone," noted Lakeridge Health Social Worker Aline Demerjian, who supported Dilukshan during his time in the Critical Care Unit.
"If I was a millionaire, I would give them all a million dollars. Thanks is just simply not enough," added Dilukshan. "Other than my mother, this hospital is the one that gave me life."
Photo Caption: Dilukshan Rajkumar (left) with Social Worker Aline Demerjian (right).
Surviving Breast Cancer: Bettina's Story
At the age of 48, Bettina was diagnosed with stage two breast cancer in December, making Christmas 2013 one she'll never forget.
"I was not going to get a mammogram until I was 50 because my family had no history of breast cancer," explained Bettina.
But when Bettina's mom was diagnosed with breast cancer earlier in 2013, Dr. Tony Stone, Bettina's family doctor for 30 years and Chief of Staff at Lakeridge Health, sent her for a mammogram because of the change in family history. Following the screening mammogram, Bettina received the life-altering news and her own cancer journey began.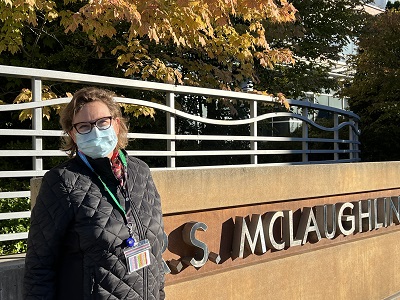 "After my diagnosis, I had surgery at the Bowmanville Hospital, then chemotherapy, radiation, and follow-up scans at the Durham Region Cancer Centre (DRCC)," said Bettina. "My cancer couldn't be felt through a self-examination; I had no symptoms that I or Dr. Stone could recognize. Without the screening mammogram, we wouldn't have known about the cancer and it could have continued to grow or spread."
A screening mammogram takes an x-ray of the breasts and can detect cancers when they are small, less likely to have spread, and more likely to be treated successfully.
"The mammogram took 10 minutes, it's really quick," explained Bettina. "The technologists are so caring and walk you through every step. Cancer screening is so important. The longer you leave it, the more difficult it is to treat."
With breast cancer, there's a higher success rate for treatment if it's caught early. In Ontario, one in nine women will have breast cancer in their lifetime.
Bettina shared that "this year is my trifecta of screenings. I'm due for colon, cervical, and breast cancer screening. The mammogram saved my life and all cancer screening is so important to catch any issues early and give everyone the best chance for a successful recovery."
Bettina is now close to completing her adjuvant therapy and being cancer-free. "We're really lucky to have the DRCC right here in our community – it's top notch," said Bettina. "I didn't have to go into Toronto for treatment. We have an incredible team at the DRCC and I feel I had the best care possible. For that I'm very grateful".
"Kudos to Bettina for being proactive about her own health," said Dr. Stone. "By getting a screening mammogram after her family history changed, the team was able to diagnose at an early stage and begin treatment. I would urge everybody to stay on top of their own health and get things checked out when there's a change in family history."  
When asked how her cancer has changed her perspective on life, Bettina explains, "My family has always been my everything and spending time together never gets taken for granted. Every day I practice gratitude and make a point of appreciating the little things more. Life is wonderful and each day is a gift and I'm happy to share that my mom is also cancer-free".
Bettina also joined the Patient and Family Experience Advisory Council (PFEAC) for the DRCC in 2015. The DRCC PFEAC are Lakeridge Health patients or family members of patients who share their perspectives and insights about programs and practices that affect patient care and services.
"I asked my oncologist Dr. Rama Koneru, how I could give back and she suggested I join the PFEAC," explained Bettina. "Being an Advisor has been a humbling and rewarding experience. Getting a glimpse 'behind the scenes' of our cancer centre and witnessing the dedication and commitment shown by all the DRCC team members is remarkable.
Women 50 or older should have a screening mammogram every two years. Call 1-800-668-9304 to book an appointment – you do not need a referral. If you have a personal or family history of cancer, talk to your health-care provider about starting screening sooner.
Lakeridge Health Physicist Receives U of T Physics Award for Excellence in Teaching
Congratulations to Medical Physicist, Dr. Aaron Vandermeer, who received the Physics Residency Award for Excellence in Physics Teaching from the University of Toronto's (U of T) Department of Radiation Oncology (DRO) at their Post-Grad Graduation Ceremony event in June.
The Physics Residency Award for Excellence in Physics Teaching is a trainee-selected award issued to one physicist across the five clinical sites that participate in the DRO Physics Residency Program. In addition to Lakeridge Health, this includes Princess Margaret Cancer Centre, Sunnybrook Health Sciences Centre, Trillium Health Partners, and Southlake Regional Health Centre.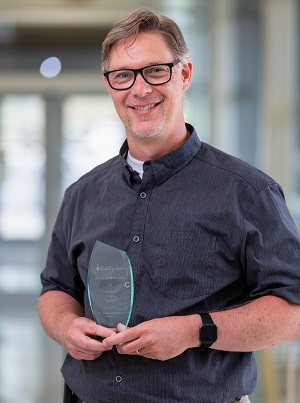 Dr. Vandermeer's award marks the first time that the award has been presented to a clinician in the Durham Regional Cancer Centre (DRCC).
"I am thrilled and honoured to receive this award," shares Dr. Vandermeer. "Teaching is a big part of my job and I look at it as one of the most important things I do – training the next generation of medical physicists. Being recognized for these efforts means a lot."
Often found working behind the scenes, medical physicists ensure that the radiation therapy that patients receive is delivered accurately and that the treatment machines are providing the proper amount of radiation to the right location.
"Aaron is a thoughtful, effective, and encouraging teacher," said Dr. Eric Christiansen, Medical Physics Resident who nominated Dr. Vandermeer for the award. "In addition to teaching the basics of how something is done, he also ensures that I understand why it is done and actively invites me into the decision-making process."
The DRCC has participated in the clinical training of medical physicists since 2009, when it joined the U of T DRO as an affiliated site for the Medical Physics Resident Training Program. 
"Having trainees is a wonderful way to energize and engage staff," said Dr. Katharina Sixel, Manager, Medical Physics. "Our entire Physics team participates in the program with enthusiasm and commitment. It is great to see Aaron's contributions to teaching recognized and appreciated!  We are so proud of him and our program."
"I had a lot of good mentors and teachers that helped me along the way," reflects Dr. Vandermeer. "Teaching in Oshawa where I was born and raised is extremely rewarding as I can give back to my home community and pay tribute to those who helped me in my career path."
Walt's Journey of Struggle, Strength, and Hope
For Walt, his journey with addiction is a story of struggle, strength, and hope.
Walt recalls his first experience with gambling around the age of 10 using a candy machine that included silver balls among many other bubble gum balls. "If you were lucky, you could get a silver ball and redeem it for a rabbit foot," said Walt.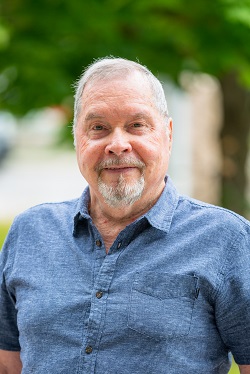 As a teenager, he went to his first horse race and around the same time, he would use lunch money to make bets with friends.
While earning his business degree at university, Walt says he won a major bet that allowed him to pay his rent while he earned his degree.
After graduating, Walt landed a great job at a consulting firm, but the corporate world only amplified his forming habit. "As I climbed the corporate ladder, I started to get free admission to clubs and sit alongside some big names while gambling – little did I know where this would lead," said Walt.
"Over time, I started to have to go to the horse track every day," explained Walt. "I would spend my days at the track, and work at night. "When I'd wake up in the morning my first breath would be filled with adrenaline because I knew I was going to the track."
In 1992, Walt was the Senior Vice-President at the consulting firm but when interest rates skyrocketed, he lost his job, his house, and his wife left him in the same year. Walt was left to raise three kids on his own.
"After I lost my job, my house, and my wife, I still gambled," explained Walt. "When casinos opened in the 1990's, for me they were deadly and I couldn't stop. I was always chasing the win."
Addiction is a complex behavior and the shame associated with problem gambling is often a barrier for those accessing treatment. Walt, like many people struggling with addiction and mental health, recognized he needed help, but was hesitant to access it.
In 2018 while leaving the casino, he noticed a Lakeridge Health information booth where he picked up information about Gambling, Gaming, and Tech program.
Reluctantly, Walt called the number. "I knew I needed help but I was thinking, I'm a hard nut to crack," recalled Walt.
After joining the program, the Lakeridge Health team referred Walt to a residential rehabilitation program in Windsor, which he says was the turning point in his recovery. "I went for three weeks and when I came out of there, I knew I would never gamble again," said Walt. "It was the best thing I think I've ever done. During the day there were lectures with homework in the evenings, and on weekends we'd watch different educational movies."
Over the past four years, Walt has made tremendous growth and has started to reclaim his life. He's paid off gambling debts, reconnected with old friends, and spends time visiting his son in Seattle, his daughter in San Diego, and his other daughter in Ontario.
"I meet for group meetings every Thursday for one hour," said Walt. "Hearing other stories reminds me what life would be like if I were back gambling. The meetings are a deterrent for people who have stopped gambling and provides hope for those who are still gambling."
Walt said the Gambling, Gaming, and Tech program has improved his life immensely.
When asked if he has any advice for those who are struggling with addiction and mental health, Walt explains, "Go for help. If you have a broken leg, you go to the doctor. This is another form of illness and the help is there. It's a process but if you stick to it, it works."
As gambling continues to expand in Ontario, Walt is very concerned about the risk this will have on those vulnerable to problem gambling. "I think everyone must be vigilant and understand the risks associated with gambling," said Walt.
If you or someone you know is struggling with addiction, please visit our website for more information.
Lakeridge Gardens Resident, Louise Johnson, Reflects on being a "Bomb Girl" During World War II
From a growing up in a small town in Saskatchewan, to becoming a local legend, 101 year-old Lakeridge Gardens resident, Louise Johnson, is believed to be the last living World War II "Bomb Girl" in Canada.
Louise was one of thousands of women who came to what was then Pickering Township, to work at Defence Industries Limited (DIL), the largest munitions plant in the British Commonwealth built during World War II.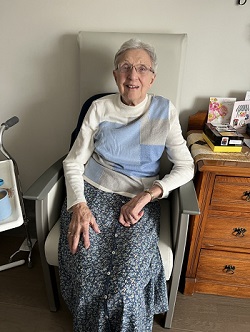 Although it was uncommon for women to work before the war, growing up on a farm, Louise was no stranger to hard work.
"I worked from the time I was four years old," said Louise. "In those days, children were brought up to collect eggs or feed chickens."
In 1942 with most men off at war, Louise was working in a Saskatoon hospital supporting and managing student residences when she got the call from DIL recruiters.
"The phone rang and they invited me for an interview for a job in Ontario filling shells for the war and they offered twice as much as I was making," recalled Louise.
In November 1942 at the age of 21, Louise packed her bags and boarded a train headed eastbound for Ontario, joining hundreds of other women from across Canada to work at DIL.
"We all come to two crossings in the road, and how you end up depends on your thoughts at the time and the opportunities in front of you," said Louise.
Louise filled shells with about 30 other women and eventually worked in the office after taking a typing course in night school.
Safety was a top priority at the plant. "They were so strict with cleanliness," Louise explained. The place was spotless to avoid creating any friction or electricity. It was a dangerous job, but so carefully managed."
Workers put in eight-hour shifts, rotating around the clock, six days a week. "It was a job that had to be done and it was our contribution to the war," said Louise. "We didn't know we were going to win the war and we didn't think or plan beyond that. It was life."
Louise explains there were always dances and different activities for the workers.
At DIL, she met her future husband, Russell. Together they have one daughter, three grandchildren, and five great grandchildren.
After the war ended and the plant closed in 1945, Louise planted roots in Ajax, working for the local newspaper and then for Dickson Printing until she retired in 1986.
Louise has remained active in the community. She says she's seen Ajax grow from a farm community to what it is now, a bustling town.
In 2021, the Town of Ajax created the Louise Johnson Parkette, in honour of Louise's 100th birthday and significant community contributions over the years.
In the spring of 2022, Louise moved into Lakeridge Gardens, which sits almost directly on the lands of the former DIL plant. She's enjoyed writing letters and reading books, something she says she always wanted to do but never had time to.
"If you have to be some place, this is the place to be," said Louise.
At 101, feels she has lived an amazing life and it's clear her strong work ethic and passion for community involvement remains close to her heart.
"I'm not boasting but if more people put the shoulder to the wheel, life would be better for everybody," said Louise.
#MyBestMoments Campaign - Lynda MacDonald, Porter, Diagnostic Imaging
In our #MyBestMoments campaign staff and physicians from across our hospitals and community sites share the moments that have mattered most to them in their careers at Lakeridge Health. Read Lynda's story below.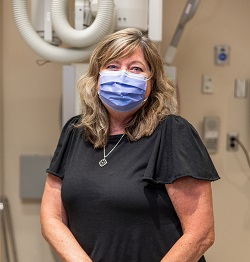 If I had to think of one reason why Lakeridge Health is a great place to work, it would be the interactions I've had with our patients over the years. It has always been my goal to give them the best of me and what I have to offer – no matter what the day has brought my way. Being the happy face that cheers them up has always been the highlight of my day, and over the many years I've spent here, I've been fortunate enough to meet many wonderful people.
I began working as a student at Dr. J.O Ruddy Hospital (now known as Lakeridge Health's Whitby Hospital) back in 1981, and I am here 41 years later!
With the transition to Lakeridge Health and due to the unfortunate fire in Whitby in 2007, I have held many different positions, such as working in more than three cafeterias, being a Service Associate in the Neonatal Intensive Care Unit (NICU), being a greeter at the front lobby of Oshawa Hospital, and my current job as a Diagnostic Imaging Porter at the Bowmanville Hospital.
I've made a lot of memories here that I will never forget. The teamwork and comradery at Lakeridge Health are second to none, and to anyone starting their career here – you've made a great choice.
To those of you who want to join our team, Lakeridge Health is an employer that is dedicated to developing their staff and preparing them to be the best they can be, so they can put their best foot forward. At the end of the day, you'll be able to go home and feel like you've made a difference.
My journey here has been a memorable one, and I look forward to being here every day!
#MyBestMoments Campaign - Sandy Thompson, Clinical Practice Leader, Interprofessional Practice
In our #MyBestMoments campaign staff and physicians from across our hospitals and community sites share the moments that have mattered most to them in their careers at Lakeridge Health. Read Sandy's story below.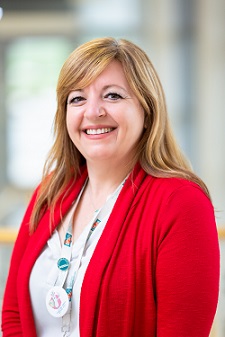 I've proudly worked at Lakeridge Health for almost 26 years. There are many reasons why Lakeridge Health is a great place to work. The organization's values – inclusion, compassion, innovation, teamwork, and joy – speak to me as a person, as well as a health-care professional, and I have seen these values in action daily throughout my career here.
Lakeridge Health provides several community services that enable care closer-to-home care for the community we serve, such as the Regional Nephrology program and the Durham Regional Cancer Centre. Additionally, there are several supports in place for professional development such as bursaries, interest-free loans, paid seminars, and courses.
The greatest reason for working at Lakeridge Health is our staff. I've had the pleasure of working in different areas in various roles in my career at Lakeridge Health. The compassion and teamwork that all of our staff exhibit every moment every day is inspiring and heartwarming and has been particularly evident during the COVID-19 pandemic. The passion, dedication, and teamwork that all staff demonstrated during this extremely challenging time is a true testament to how we have answered the call to provide safe and quality care to the community we serve.
I had the distinct privilege of working at the COVID-19 vaccination clinic, at both the Oshawa Hospital and the Ontario Tech University Campus Ice Centre, which is one of the highlights of my career. Reflecting back on the hesitancy many people initially felt regarding the vaccine and then transitioning to sheer joy and gratefulness for the opportunity to receive the vaccine as a step closer to seeing their families, or playing their part in ending the global pandemic, was truly a historical privilege to be a part of and an experience I will never forget.
Team Rallies Together to Welcome Triplets at Lakeridge Health
Stephanie fondly remembers the moment when she realized she was pregnant with not one, but three babies all at once.
"I was shocked, excited, and terrified," Stephanie says. "I saw the ultrasound technician write down Baby A, Baby B, and Baby C at my first appointment, but I had to call my fertility clinic to confirm if I was having triplets," says Stephanie.
"When I called, they asked, 'Are you sitting down?' she says.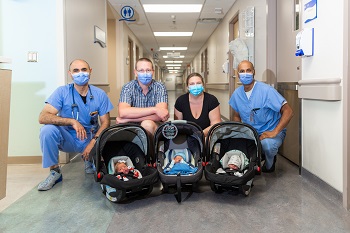 Nine months later, Stephanie and her husband James have gone from a family of three with their two-year-old son, Beau, to a family of six, welcoming two boys and one girl who were born at the Oshawa Hospital on May 31, 2022.
Stephanie, a Community Palliative Nurse with the North Durham Family Health Team who has also worked at Lakeridge Health, preferred to give birth close to home, but most importantly wanted to do whatever was safest. "In addition to having a toddler, we live in Durham Region so James and I wanted to be able to deliver as close to home as possible, and safely," explained Stephanie.
Planning was underway for an elective delivery on June 6. But in the weeks leading up to delivery, Stephanie was in and out of the hospital with some concerns about Baby C along with on and off bleeding.
So, on May 31, the team led by Dr. Gregory Athaide, Department Chief and Medical Director of Obstetrics and Gynecology at Lakeridge Health, decided it would be safest for Stephanie to deliver the triplets at 35 weeks pregnant - one week sooner than expected.
"There are complexities with delivering triplets, with increased surgical, anesthetic, and maternal risks," says Dr. Athaide. "What started as a usual morning, soon changed into a discussion about what was possible for this patient that day. Almost instantly, there was a beehive of activity, with a positive energy level that was clearly contagious. It was a full team effort."
The team rallied together to secure the resources needed to prepare for multiple scenarios while providing the best possible care. Stephanie successfully delivered Alastair (Baby A), Bria (Baby B), and Corvin (Baby C).
"Everything turned out perfectly and my experience was absolutely fantastic at the hospital," says Stephanie. "Every single staff member we came into contact with was great and extremely caring and compassionate to our situation."
Post-partum, Stephanie had issues with blood pressure and was readmitted to the hospital for a couple of days.
"One nurse in the Newborn Intensive Care Unit, Lyna, was my angel nurse," says Stephanie. She went above and beyond and made sure I was looked after when I was going through a rough situation. However, every step of the way, everyone was fantastic."
With everyone back home, including Stephanie and the triplets, the family is settling in well. "Beau has been a great big brother and he loves his younger siblings. He's doing amazingly well," says Stephanie.
"I'm really proud of our team," says Dr. Athaide. "Despite the pressures in the health-care system that the team continues to face, the multi-disciplinary team worked together to provide exceptional care to this family and many others, including a set of high-risk twins later that same day." "This is a great example of the comprehensive services we offer at Lakeridge Health as we continue to provide safe, accessible, and high-quality care close to home for Durham Region residents."
When asked if she has advice for other parents of multiples, Stephanie explains, "Connecting with others who have been through the experience is really helpful. I joined a group called Durham Parents of Multiples, which has a really good support system for those who are expecting or already have multiples.
Congratulations to Stephanie and James!
Lakeridge Health Nurse Awarded for Providing Exceptional Care to Seniors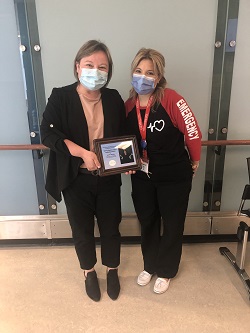 Throughout her nursing career of more than 20 years, Jennifer Maughn has always been passionate about working with seniors. Now, she has been honoured for this dedication as the recipient of the third annual Tammy Rankin Legacy Award.
"Tammy Rankin worked tirelessly throughout her career to advocate for and support the senior population in Durham Region," said Jennifer Josephson, Chair of Durham Elder Abuse Network (DEAN), which developed the award. "Not only was she a founding member of DEAN – an organization committed to advocacy and education within our community to keep seniors safe – she was also the Senior Safety Advisor for Durham Region and developed a partnership with Durham Regional Police Services for a Senior Support Coordinator position."
Although Tammy passed away in May 2019, Jennifer Josephson explained that the legacy award in her name is meant to highlight an inspiring individual or organization with a powerful story about going above and beyond to make a meaningful impact in the lives of seniors and their families, including COVID-19 support.
Jennifer Maughn's story fits this description perfectly.
Jennifer began her nursing career in 1998 working at the Centenary Hospital in Scarborough, starting as a Registered Practical Nurse before becoming a Registered Nurse in 2000. At the same time as she was working at Centenary, Jennifer also held a part-time position at the Tony Stacey Centre for Veterans Care nursing home, which is where her interest in working with older adults developed.
"A key element of seniors' care is taking the time to truly listen to them and hear their stories, which is what I love to do," Jennifer shared.
With this career direction in mind, Jennifer completed her Masters of Science in Nursing, as well as a specialty to become a Geriatric Emergency Management (GEM) Nurse. Since 2011, she has worked in the Emergency Department (ED) at the Ajax Pickering Hospital.
Jennifer was nominated for the award by a number of her colleagues, including Social Workers Riley Sinnott, Michelle Springer, and Judy Mapp, and other ED team members.
"In addition to the incredible nursing care she provides, Jennifer is an outstanding advocate for the seniors population across Ajax and Pickering," Riley said. "She is so deserving of this award."
"I had the privilege of knowing and working alongside Tammy and saw how she did everything she could to put the care of seniors first," Jennifer shared. "It's an honour for me to be following in Tammy's footsteps."
Photo Caption: Jennifer Maughn (right) accepting the Tammy Rankin Legacy Award from Jennifer Josephson, Chair of Durham Elder Abuse Network (DEAN), which developed the award.
"It's life-altering." Stroke patient shares his health-care journey to help educate others
It all started when Bill Boyd's left arm went numb.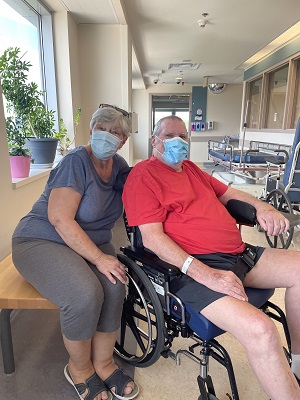 On April 13, 2022, the 73-year-old was sitting at the dining room table with his wife Pat in their Oshawa home when his arm went numb and his speech became, as Pat explains, "a little funny."
"At first I didn't think anything of it," Bill notes. "But then I went to stand and down I went. I broke my hip and the upper portion of my femur. And from then on, I was just floundering and feeling totally, totally helpless."
Pat was already on the phone calling 911 as soon as Bill's initial symptoms started. When paramedics arrived, they quickly determined that he had suffered a stroke. Bill was immediately taken to Lakeridge Health's Oshawa Hospital.
"A stroke is a sudden loss of brain function caused by the interruption of the flow of blood to the brain, which causes the brain cells in the affected area to die due to the lack of oxygen and nutrients," explains Amy Maebrae-Waller, Lakeridge Health's District Stroke Coordinator and Patient Care Manager of the Stroke Prevention Clinic and the outpatient neuro program.
Amy adds that "with a stroke 'time is brain' as 1.9 million brain cells die every minute after a stroke. So, calling 911 immediately – like what Pat did – is extremely important. It's also important to know the signs of stroke, including one side of the face drooping, weakness in the arms, and slurred or jumbled speech."
After spending the first two weeks of his treatment recuperating from surgery to repair his broken hip and femur, Bill was transferred to the Integrated Stroke Unit (ISU) for rehabilitation therapy.
Since then, Bill has made much progress and is looking forward to going home on July 5. He credits the "absolutely amazing" health-care team for their support in getting him to this point.
"From the nurses I had when I first came in, to the rehabilitation team who have been so good in helping me, you could tell that everyone has truly cared about my condition and my feelings," Bill shares. "The staff stand behind you and encourage you and that's so vital in your recovery."
Connie Stamp, Patient Care Manager of the ISU, adds that "there has been excellent teamwork between the surgery and stroke teams in Bill's care, which has made a positive impact in his recovery."
Pat echoes these comments and points out that "even more than the care the team provides, there are many nurses who come in and just talk with him. Even nurses who are no longer on his floor will come by and say, 'I just wanted to see how you're doing.' That means a lot."
Bill adds that he is "very grateful for the support I received from the staff during a very difficult and lonely time throughout the COVID-19 restrictions when the rest of my family was not able to visit me."
Pat also shares that "when it came time to discuss Bill going home, the team organized everything we needed for Bill's comfort and care, as well as what I need to help care for him. They deliver care with dignity and kindness."
As Bill reflects on his health-care journey these past months, he has a simple message for others: "If anybody ever thinks for a second that a stroke is not life altering, take it from me, it turns your life upside down."
Two Brothers and Best Friends Sharing Their Lives Together at Lakeridge Gardens
Charles ("Charlie") Horchik wouldn't have it any other way.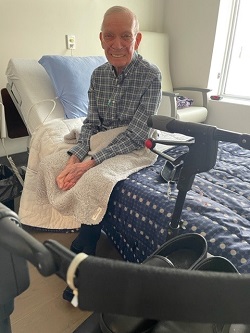 For all of his life, the 85-year-old Oshawa native has lived with his fraternal twin brother, Andrew ("Andy"). And now, in their golden years, the Horchik brothers* continue to live together, in adjoining rooms, at Lakeridge Gardens.

"We see each other every day and we're back and forth with our walkers," said Charlie. "This is so ideal."
While they call Lakeridge Gardens home at the moment, during much of their twenties, the two brothers travelled together through the eastern United States, Europe, and Scandinavia performing tap dance routines as part of variety shows. Andy and Charlie Horchik became known as the "Taylor Twins."
"At that time, Horchik was a foreign name, which wasn't very popular," Charlie recalled. "Our manager said, 'I've got you booked for your first appearance, but you have to have a name because of the advertising.' He said, 'How about the Taylor Twins?!' There is no significance, but we all liked the alliteration!"
By the late 1960s, the Taylor Twins were booking so many gigs, they relocated to London, England. Ever so popular, the dynamic duo often danced with big headliners including jazz singers, Ella Fitzgerald and Rosemary Clooney.
"In our youth, we took tap dancing lessons," Charlie remembered. "Our father was obsessed with Fred Astaire. We never planned on doing anything professionally with it, but through a set of circumstances, we fell into show business after auditioning with a friend for a variety show."
That first audition eventually landed Charlie and Andy an incredible gig crisscrossing the Atlantic Ocean between London and New York, travelling to and from American bases.
"There were so many big stars we had the privilege of working with," said Charlie.
After about 10 years travelling and performing on the road, Andy and Charlie returned home to Oshawa to settle down. There they went into business together, operating a convenience store, before taking customer service gigs with Nelson Publishing in Scarborough.
"My brother and I didn't see a need to get married," Charlie said. "We are best friends. We understand each other so well, so we built a life together."
Unfortunately, shortly after they retired, the fraternal twins both contacted chronic obstructive pulmonary disease or COPD. COPD is a chronic inflammatory lung disease that causes difficulty breathing. Both brothers now live with a ventilator in each of their rooms.
"Andy got it worst," said Charlie. "And it has just caught up with me and gotten progressively worse. We had a lovely apartment, but we couldn't handle it anymore. It was time to move."
And so, when two spots opened up at Lakeridge Gardens, Andy and Charlie took them immediately.
"When we got here, we just couldn't believe how nice this place was," Charlie said. "The staff and the dinners – all are fabulous."
COPD restricts much of their activities these days. And though Charlie says he wishes they could participate in more of the home's activities, so far, the visits from staff, volunteers, and their friends help to make life so enjoyable.
"We really feel at home here," said Charlie. "We also have good companions, Russ and John, who join us for our meals daily."
*During our interview, Andy was unable to join us because he was convalescing in his room.
#MyBestMoments Campaign - Debbie DiLella, PACS Administrator, Diagnostic Imaging
In our #MyBestMoments campaign staff and physicians from across our hospitals and community sites share the moments that have mattered most to them in their careers at Lakeridge Health. Read Debbie's story below.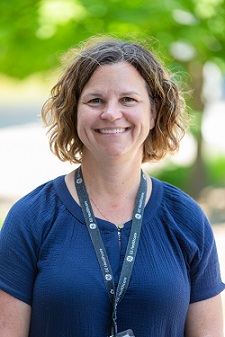 My first years at Lakeridge Health included working midnights as a Medical Radiation Technologist. In addition to x-raying patients, one of my tasks was to check the schedule of patients for the next day and pull previous films from the rows of ceiling to floor imaging files stored in the film library. Today, that job is automated by a pre-fetching task that retrieves local and third-party imaging files directly into our Picture Archiving Communication Systems (PACS) where images can be visualized almost instantaneously across all the hospitals. From dark rooms to digital imaging, x-ray film to PACS, my role now consists of assisting clinicians across all Lakeridge Health sites to ensure imaging is available when and where it's required for patient care.
A few of my most memorable highlights while working at Lakeridge Health include operating a mobile CT scanner parked outside the hospital loading docks, contributing to Cancer Care Ontario's Lung Cancer Screening Program, implementing the Hospital Diagnostic Imaging Repository Services (HDIRS) Foreign Exam Manager, and attending many educational conferences. Team involvement with professional practice, controlled documents, peer review and the implementation of Epic have also allowed me to interact with and learn from other health-care professionals across Lakeridge Health.
Constant collaboration with others and advancements in medical imaging will continue to make my career at Lakeridge Health exciting for years to come. My advice to others would be to explore and welcome new opportunities, you never know what might be waiting for you just around the corner!
Chance Encounter Leads to a Lifetime of Love and Family
At 99-years-old, Lakeridge Gardens resident Kay Madill is a bit hard of hearing. However, there is one thing that her family never tires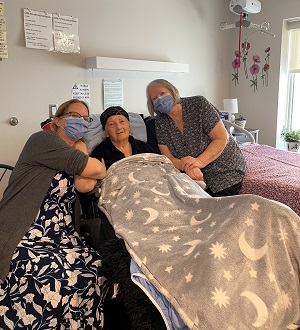 of making sure she hears – and that's "I love you."
Kay, who will join the elite group of centenarians in Canada when she turns 100 this November 7, is not only mother to four girls and one boy, but also grandma and great grandma to 26 children.
This big, loving family of more than 30 owes its origins to a chance encounter when Kay and her husband Bob were both serving in the Navy during World War II.
"Mom worked in Payroll in the Women's Royal Canadian Naval Service (WRCNS) making up the pay packets with cash for each sailor," explains Kay's daughter Marilyn Brewer.
"Poppa came into the office one day for an advance on his pay, took one look at her, and that was that," Jennifer says with a laugh.
Fast forward almost eighty years later – which includes a marriage of 62 years between Kay and Bob before he passed away in 2009 – and Marilyn and her daughter, Jennifer Cooke, are helping to keep these stories alive with Kay. Kay's room at Lakeridge Gardens includes a large portrait of her late husband, Kay as a young child, as well as other photos of her family. In addition, there are many well-preserved momentos – such as issues of the WRCNS magazine – that are regular topics of conversation.
Although Kay and Bob initially spent some time out west in Saskatchewan and then in Stouffville when they first moved back to Ontario, the family truly set down roots in Ajax. Kay volunteered as a member of the Ajax Pickering General Hospital (as it was formally known) for more than 25 years, and Marilyn and Jennifer have both delivered their children at the Ajax Pickering Hospital.
Now, as one of the first residents to move into Lakeridge Gardens after it opened in March 2022, Marilyn shares that Kay continues to "settle in" after living at the former Sunnycrest Nursing Home in Whitby. "The facilities are lovely here and the staff are amazing," says Marilyn.
Jennifer adds that "it's so nice that a lot of the Sunnycrest residents and some of the staff are now here because they're her friends and it just makes everything seem more home-like."
But the most important review is, of course, from Kay herself. When asked what she thinks of living at Lakeridge Gardens, Kay simply replies, "it's pretty neat."
"She truly is the best grandma ever and we're lucky to have her," says Jennifer.
#MyBestMoments Campaign - Robyne Stevenson, Clinical Extern
In our #MyBestMoments campaign staff and physicians from across our hospitals and community sites share the moments that have mattered most to them in their careers at Lakeridge Health. Read Robyne's story below.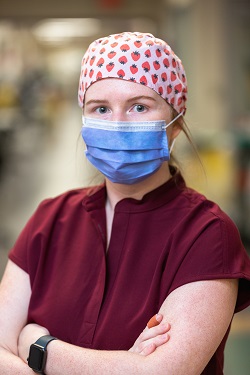 I was lucky enough to be placed at Lakeridge Health for all of my clinical rotations during nursing school. This allowed me to explore a number of different nursing environments, which included geriatric rehabilitation, oncology, paediatrics, surgery, and critical care. My experience working on each of these units has been phenomenal. I found the staff to be very kind, knowledgeable, and passionate about patient care.
I began my journey on an acute medicine floor at the Ajax Pickering Hospital, which was one of the units hit hard by the COVID-19 pandemic. Although the nurses and other staff members were under a lot of stress, I felt welcomed and supported.
As my final placement came to an end, I expressed interest in joining the Critical Care Unit to my supervisor, and she facilitated my transfer to the Oshawa Hospital. I worked on the unit for a short period while I studied for my licencing exam, and quickly discovered that Critical Care was where I was meant to be, as there were so many new learning opportunities, and I really enjoyed the fast-paced environment. A few weeks later, I gladly accepted a Registered Nurse position within the Critical Care Development Program.
I'm so grateful to have had the opportunity to work as a clinical extern at Lakeridge Health. Getting to know the management and staff on my new unit has eased the transition from student to Registered Nurse, and I can confidently say that I'm excited to begin this next chapter!
#MyBestMoments Campaign - Janelle Hannon, Opioid Patient Navigator
In our #MyBestMoments campaign staff and physicians from across our hospitals and community sites share the moments that have mattered most to them in their careers at Lakeridge Health. Read Janelle's story below.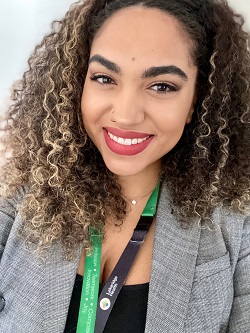 As the Opioid Patient Navigator at Lakeridge Health's Oshawa Hospital, I support patients struggling with their opioid addiction regardless of their current substance use goals. This support can range from offering someone a warm coat to providing information on their options and offering community linkages. I also assist the medical team by preparing information on the patient's substance use history, use of opioid agonist therapy (OAT), and current medical needs.
I work with a team of dedicated clinicians, including our addiction medicine physician and Registered Nurse, inpatient Nurse Practitioners, and other health-care professionals from Durham Mental Health Services, the Canadian Mental Health Association, and Pinewood Centre. Together, we provide care and resources to assist clients in successfully transitioning from hospital to the community.
My passion for providing support to this population was born when I completed my degree in public health. I worked as a research assistant on a study that examined the factors putting singles at risk of homelessness in the Durham Region. It was shocking to learn that addiction and mental health were the leading causes of homelessness. This led me to do a deep reflection on my positionality, privilege, and community.
It was then that I decided to begin my career in supporting those with substance use and mental health conditions. This provoked my interest to further complete a graduate certificate in Addiction and Mental Health and eventually a Master of Social Work. Although we are continuously being educated on the explicit and implicit stigma those with opioid addiction face, unfortunately it is still pervasive within society. The need for non-judgemental, compassionate, and trauma-informed interventions is reflected in my role as I provide this education in casual conversations, meetings, and presentations.
While building rapport and trust with patients can be challenging at times, it brings me immense joy when they recognize I am an ally. That at one of the grimmest periods in their life, they are not alone. I envision a world where people are not shamed for their mental health or addictions, but instead greeted with a warm embrace and "How can I help?" Until then, I strive to do my part as a friend, a neighbour, and clinician.
Peregrine Falcon Chicks Hatch at Oshawa Hospital
The family of Peregrine Falcons has returned to the Oshawa Hospital!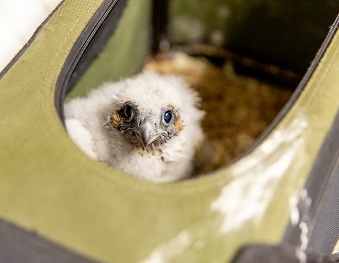 These rare birds were first noticed by the Engineering team about nine years ago. With help from the Ministry of Natural Resources and the Canadian Peregrine Foundation, a nest box was set up on the roof. Since then, the Engineering team has witnessed new falcon chicks being born nearly every year.
This year, three peregrine falcon eggs hatched, welcoming Jessie, Eva, and Don. On Tuesday, May 31, the Canadian Peregrine Foundation came to band the chicks. Identifying the chicks makes it possible for researchers to track their journeys and monitor patterns.
The Canadian Peregrine Foundation safely removed the baby falcons from the nest and brought them inside to weigh them, measure their talons, and confirm the sex before there were returned to the nest. As the fastest birds on earth, the teams involved in the banding had to keep a close eye on the mother falcon, who kept a close eye on her babies throughout the process.
Over the next few weeks, the chicks will prepare to fly or fledge for the first time. Until then, they'll enjoy the views from the Oshawa Hospital, getting strong enough to take their first flight. Check out the photos from Tuesday.
Thank you to Canadian Peregrine Foundation and Ministry of Natural Resources for continuing to partner with us to keep this falcon family safe and healthy.
#MyBestMoments Campaign - Anne Sinclair, Manager, Surgical Ambulatory Clinics
In our #MyBestMoments campaign staff and physicians from across our hospitals and community sites share the moments that have mattered most to them in their careers at Lakeridge Health. Read Anne's story below.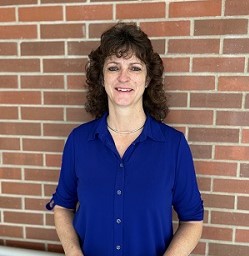 I joined Oshawa General Hospital as a newly qualified Registered Nursing Assistant (RNA) through Durham Health Services Agency in 1991. My manager at the time noticed my dedication to the job, offered me a part-time role directly with the hospital, and I haven't looked back since.
It's now been 31 years and counting, so it's safe to say that I love it here. During my career, I've worked in many areas, furthered my education, and pursued opportunities along the way.
I stayed in the OR until 2009 when another opportunity came up to be the Night Operations Supervisor, which over time, transitioned to a permanent role as the Day Operations Supervisor. Being in the role motivated me to go back to school for my Bachelor of Nursing Science.
Today, I'm the Manager of the Surgical Ambulatory Clinics, which includes pre-operative care, Day Surgery, Endoscopy, Fracture Clinic, Minor Treatment Hall, Colposcopy, and Rapid Access Clinic. This role has challenged me over the years, but in a good way. I love my position, as surgery has always been my passion.
Over the years at Lakeridge Health, I've built many relationships with staff – both professional and personal – and I still get together with some of my first colleagues from the early 1990s, where we reminisce and laugh about the great times we had all those years ago. Over the years, many of us have had opportunities that led us to various departments, but the bond we built at Lakeridge Health has held us together for more than 30 years!
At no point in my nursing career have I thought or wished I had chosen a different path. I would like to thank Lakeridge Health for providing me with amazing growth opportunities in my profession and for being so supportive of furthering my education. Whether it was by accommodating work schedules to attend school or assisting with bursary applications, the organization's support has helped me build a career while also raising a family.
Durham Regional Cancer Centre's Patient and Family Experience Council Celebrates 10 Years!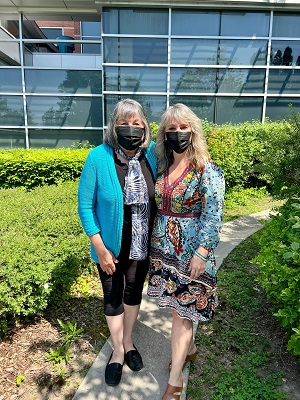 Darla Sells remembers the day she rang the "end of treatment" bell at the Durham Regional Cancer Centre (DRCC) – signifying the completion of 16 rounds of treatment for breast cancer. While her patient journey ended with this common tradition for cancer patients when they finish treatment, her journey to help others began when she joined the newly formed Patient and Family Experience Advisory Council (PFEAC) in 2012.
"I remember thinking this is my chance to give back and to share things from a patient perspective," recalled Darla. "It's about continuous improvement for patients and for me, sharing my story and being part of the Council has helped me on my path as a cancer survivor."
A decade later, the DRCC PFEAC is now celebrating 10 years in its partnership with leadership and staff of one of Ontario's top cancer centres.
Advisors on the DRCC PFEAC are Lakeridge Health volunteers who have either received care as a patient at the DRCC or are a family member/Essential Partners-in-Care (EPC) of a DRCC patient. They provide input and feedback on initiatives involving patient care and services. The Council ensures the voices of patients and their families/EPCs are heard, considered, and included.
Another cancer survivor, Connie Bell, joined the Council in 2013 after becoming a patient at the DRCC with a diagnosis of stage two breast cancer. "I saw this as a unique way to give back and voice my opinion in a meaningful aspect," said Connie.
Over the past 10 years, the Council has collaborated and consulted on over 30 committees and projects including:
Renovations in the DRCC.
A collaborative engagement with the DRCC team that involved the placement of 200 pieces of art donated by Artworks for Cancer, a not-for-profit foundation that brings works of art to cancer treatment units in hospitals across Ontario.
Developing the Building Emotional Therapies Through Education and Relationships (BETTER) clinic – a clinic that helps cancer patients manage their worries or concerns.
The High-Risk Cancer Screening Pilot.
Development of the Gynecology-Oncology Centre at Lakeridge Health.
"The most valuable part for me is we're always invited to various meetings and so involved in the DRCC's plans or concepts, whether it be big or small," said Connie. "For instance, we helped to design the BETTER clinic, including choosing the paint colour, furniture, and décor to help create a comfortable space for patients."
"When people go through cancer, it's a family experience and everyone in the home is affected in some way," said Darla. "I bring my personal experience as a patient to my role as an advisor and can see my ideas come to life".
Since the first PFEAC meeting on March 28, 2012, the group has grown to include 13 advisors who meet regularly with the Clinical Director and other members of the DRCC leadership team. At the onset of the pandemic, the PFEAC maintained its commitment to meet by pivoting to gather virtually. The Indigenous
Navigator for the Central East Regional Cancer Program joins the PFEAC meetings, which creates engagement opportunities and information sharing with the First Nations, Inuit, and Métis communities in the Central East Region.
As a top performing cancer centre, the DRCC at Lakeridge Health sees 7,000 new patients and delivers 58,800 treatments (includes both radiation/systemic treatments) for a total of 131,300 patient visits each year.
Congratulations to the DRCC PFEA Council on 10 incredible years of life-changing impact!
#MyBestMoments Campaign - Shraddha Patel, Registered Nurse
In our #MyBestMoments campaign staff and physicians from across our hospitals and community sites share the moments that have mattered most to them in their careers at Lakeridge Health. Read Shraddha's story below.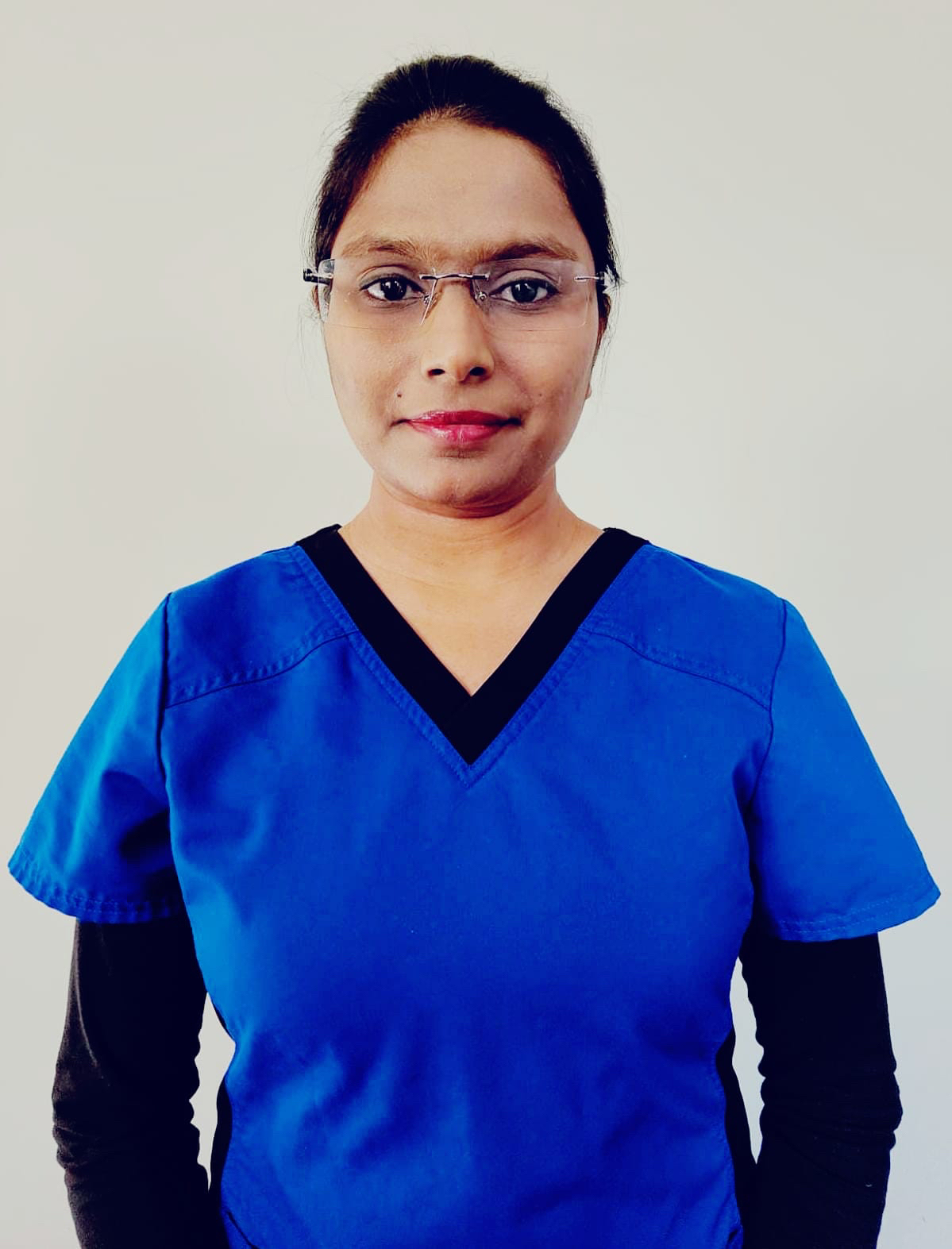 LH. These two letters – which stand for Lakeridge Health – written on a bulletin board are what helped to motivate Shraddha Patel as she studied to become a licensed nurse in Ontario.
Shraddha and her husband immigrated to Canada from India in 2014. Although Shraddha was trained as a nurse and midwife, she initially worked in Environmental Services for a walk-in clinic and did not complete the College of Nurses of Ontario (CNO) requirements to become licensed to practice.
However, when the couple decided to move from Scarborough and buy a house in Whitby in 2021, Shraddha had to leave her job at the clinic because she did not have a driver's license and access to a car to make the commute.
"My husband encouraged me to write the exam to become a licensed Registered Practical Nurse (RPN) now that I had more time," Shraddha explains. "When I started to investigate job opportunities in Durham Region, I was so impressed with the many positions available at Lakeridge Health. So, as I was studying for the RPN exam, I wrote the letters 'LH' on my bulletin board, along with my other motivational messages, as a reminder of where I wanted to work."
Shraddha not only aced the RPN exam in September 2021, but also successfully completed the exam to become a licensed Registered Nurse (RN) in January 2022. She is now a proud member of the team on one of the Medicine units at the Oshawa Hospital.
Shraddha shares that "there are just so many skills I can develop as a nurse here at Lakeridge Health. I want to work here as long as I can."
If you're an internationally educated nurse (IEN) or know someone who is, learn more about our IEN career pathway program to help IENs start their careers in Ontario and transition into registered nursing positions.
Police Officers Pedal to Lakeridge Health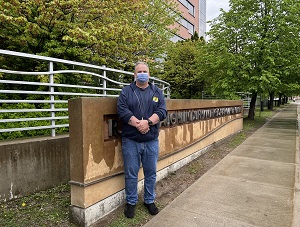 On Monday, May 16, a group of local police personnel hopped on their bikes and pedalled to the Durham Region Cancer Centre (DRCC) to say thank you to the DRCC nurses as part of the Pedal for Hope cycling tour in support of paediatric cancer.
Pedal for Hope includes members of the Durham Regional Police Services (DRPS), Peterborough Police Services, Metrolinx, the Ontario Provincial Police, and the Royal Canadian Mounted Police. Each spring, they cycle throughout Central Ontario making stops along the way, while raising money for paediatric cancer research and counselling for families living with a paediatric cancer diagnosis.
Steve Crittenden, a member of the Pedal for Hope team, says they wanted to honour the DRCC nurses for all that they do, especially throughout the COVID-19 pandemic. "The last couple years have been very taxing on the health-care system," explained Steve. "We wanted to honour the dedication and hard work of the DRCC nurses and say thank you to those who get us through cancer treatments."
For Steve, this stop hits closer to home.
In late 2014, Steve was diagnosed with stage four cancer and required chemotherapy. He says the nurses at the DRCC played a major role in saving his life and in his recovery. "Although I was scared out of my mind, everyone I encountered at the DRCC was fantastic," said Steve. "I entered the unknown at the DRCC, but because of the nurses that looked after me and others, it made it so much more bearable."
Pedal for Hope has raised more than $5 million dollars with the support of local businesses and sponsors over the past 18 years.
#MyBestMoments Campaign - Caroline Stiers, Physiotherapist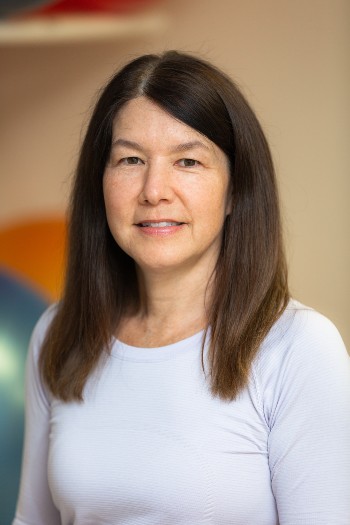 In our #MyBestMoments campaign staff and physicians from across our hospitals and community sites share the moments that have mattered most to them in their careers at Lakeridge Health. Read Caroline's story below.
Looking back at my years as a physiotherapist with Lakeridge Health, I'd have to say the best thing about working here is having the privilege of being part of an amazing multidisciplinary team of health-care professionals. From occupational therapists, other physiotherapists, speech language pathologists, rehabilitation assistants, and recreation therapists, to social workers, nurses, and doctors, the expertise and skills of these different disciplines all contribute towards meeting patients' complex needs. I've seen over and over in many different settings, how inpatients and outpatients alike benefit from the many varied and dedicated Lakeridge Health team members.
In February and March 2022, I was part of the team at the temporary Activation and Restoration Program at Lakeridge Gardens that was created to enable hospital capacity during the fifth wave of the pandemic. It was wonderful to see what can be accomplished when people who have previously never worked together before come together so quickly, collaboratively, and effectively, and it is something I am proud to have been a part of.
Another great thing about Lakeridge Health is its commitment to providing exceptional learning and teaching environments for all kinds of health-care careers. I've had the opportunity to mentor many physiotherapy students during their placements. It's important to me to share my knowledge and experience with students, as these practical hands-on placements are so valuable in their training. Supervising students keeps me on my toes with my own skills and knowledge. Some of my students have even gone on to roles at Lakeridge Health, which is great to see.
"Medicine for the Soul"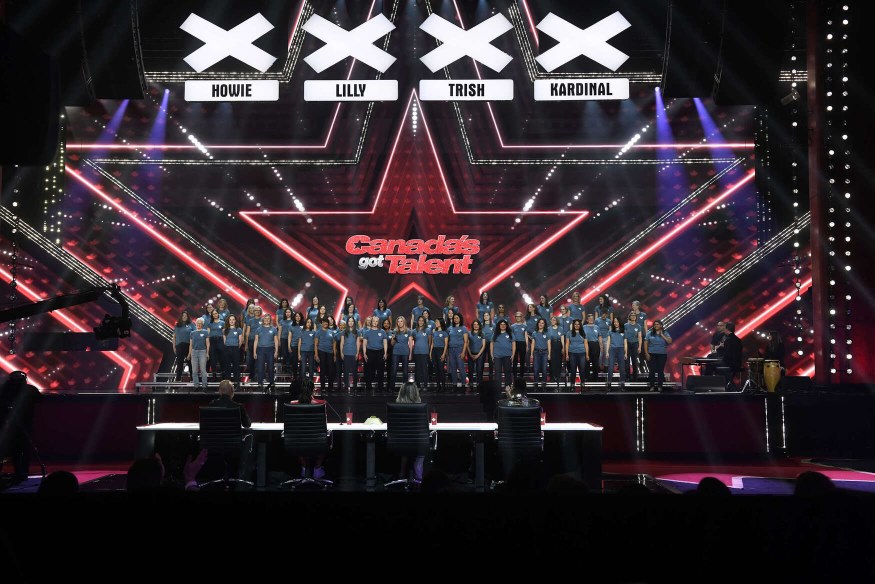 Lakeridge Health Physicians Find Solace – and a Bit of Fame – in Choir
When Lakeridge Health physicians Dr. Priya Iyer and Dr. Suchrita Mensinkai joined more than 30 other physicians on the stage of Canada's Got Talent earlier this month, it was the culmination of what has been a deeply healing and comforting experience for these talented health-care professionals.
Dr. Iyer and Dr. Mensinkai, a respirologist and family physician, respectively, are part of Voices Rock Medicine – a choir of diverse female physicians who use music as a way to deal with the pressures and challenges they face every day, which has been amplified during the COVID-19 pandemic.
"It has been a stressful time for everyone during the pandemic and particularly those in health care," explained Dr. Iyer. "I've always enjoyed singing and I joined the choir after hearing about it from a friend. It has been a good distraction and outlet for me and other physicians."
Dr. Iyer notes that one thing she loves about the choir is getting to know the different women. "To have this community, it's so lovely to know all these people with different backgrounds and experiences," she said. "It's wonderful to have shared this experience with these women."
It's a sentiment echoed by Dr. Mensinkai, who joined Voices Rock Medicine in 2021 after attending a conference for female physicians and felt inspired to find a similar community. "It's been a really difficult couple of years trying to keep our patients and ourselves safe," explains Dr. Mensinaki. "I started thinking about what I could do to bring me joy and take a break from the constant worry. The choir gives me that little bit of time to play and recharge with an amazing group of women before coming back to my role and responsibilities as a physician," she said.
The group was thrilled when they got the call to audition for Canada's Got Talent. Leading up to the performance, the choir had only rehearsed virtually and a handful of times in-person.
"The first outdoor rehearsal as a group felt magical," described Dr. Iyer.
The practice seemed to have paid off, with the choir receiving a standing ovation by the crowd and the judges during their Canada's Got Talent performance. The physicians describe the experience as an honour and privilege to perform on stage and inspire others to take care of themselves.
Congratulations to Dr. Iyer and Dr. Mensinkai!
Watch the performance by Voices Rock Medicine on Canada's Got Talent here.
Lakeridge Health Midwives Reflect on Years of Collaboration and Compassionate Care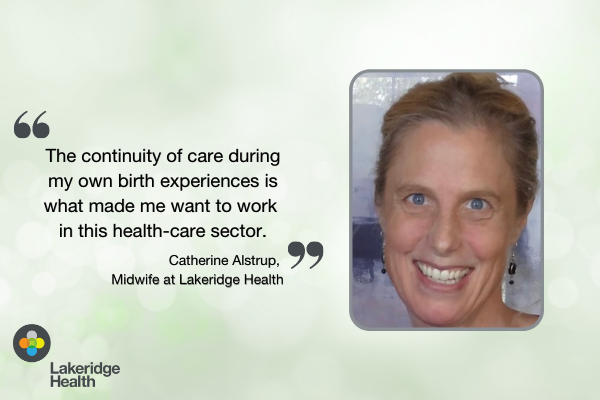 For Lakeridge Health midwives Judi Brandson and Catherine Alstrup, empowering patients to make informed choices and fostering an empathetic and compassionate care environment fuel their dedication to practicing midwifery at Lakeridge Health.
Midwives deliver hundreds of babies at Lakeridge Health each year. For Judi, one delivery truly stands out. In February 2003, she delivered a little boy named Matthew, who was the first baby delivered by a practicing midwife at Lakeridge Health.
"It was a milestone for me and the other two midwives who also assisted," said Judi.
As Judi reflects on nearly 20 years since that special delivery, she speaks with pride about the growth of the program since then.
"Lakeridge Health has now established community partnerships with multiple midwifery practices in Durham Region and midwives deliver babies at the Lakeridge Health Ajax Pickering and Oshawa Hospitals. As well, midwives are integrated within the obstetrical team, and we have a respectful and collaborative relationship with all members of the interprofessional team."
Catherine Alstrup – a midwife with Community Care Midwives who has been practicing at Lakeridge Health for four years – echoes Judi's comments. "The collaboration I feel working with the nurses and doctors at Lakeridge Health is something incredibly special," said Catherine.
Catherine decided to become a midwife after using one for three of her pregnancies, and appreciated the unique care model midwives offer pregnant people.
"The continuity of care during my own birth experiences is what made me want to work in the health-care sector," she explains. "As registered health-care professionals, midwives provide safe, evidence-based care to their patients. People have many questions during their pregnancy, and we are there to listen to their concerns and give them the information they need to feel empowered to make informed choices. As well, patients have access to their team of midwives 24 hours a day, seven days a week, and we're with them during active labour and through the initial postpartum period."
Ultimately, Catherine notes, "it's about working together with the patient to provide the best care."
#MyBestMoments Campaign - Alyssa Holmes, Screener
In our #MyBestMoments campaign staff and physicians from across our hospitals and community sites share the moments that have mattered most to them in their careers at Lakeridge Health. Read Alyssa's story below.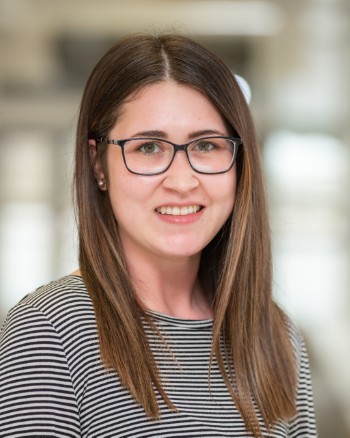 Alyssa Holmes was completing a shift as a screener in the Emergency Department (ED) at the Oshawa Hospital this past January when she noticed a patient who seemed very upset.
"This individual had been in the ED for a long time and was frequently going in and out of the hospital," Alyssa shared. "I asked them if there was anything I could do and really what they needed was someone to listen and help them through their experience during a challenging time."
"Alyssa's compassion meant so much to this patient that at the end of their ED visit, they left a Tim Horton's gift card for Alyssa to receive on her next shift," explained Deputy Chief Financial Officer Julia Raudanskis, who helps to oversee the screener team at Lakeridge Health.
Alyssa has worked as a screener since last November. Screeners are stationed at all hospital entrances and are an integral part of how Lakeridge Health keeps our sites safe for everyone. In addition to asking patients and visitors about any possible COVID-19 symptoms and exposures and ensuring visitors are fully vaccinated, they are a friendly and knowledgeable first point of contact at the hospitals.
"My motto is to treat others the way you'd like to be treated and it truly gives me such gratification going above and beyond day in and day out for patients and knowing I'm able to help in someone's time of real need," Alyssa said.
The support she provided to the patient in the ED was not the only time Alyssa has been acknowledged in her role. Recently, she was also commended by the hospital's Security team for noticing a confused, elderly patient who had wandered away from her room before she inadvertently left the hospital.
"It's people like Alyssa that make me so passionate about working in health care and so proud of our entire team," said Julia.
Alyssa shares that she's looking forward to building a career at Lakeridge Health and ultimately training to become a nurse. "I've really come to fall in love with it here!" she said.
Reflecting on Ramadhan 2022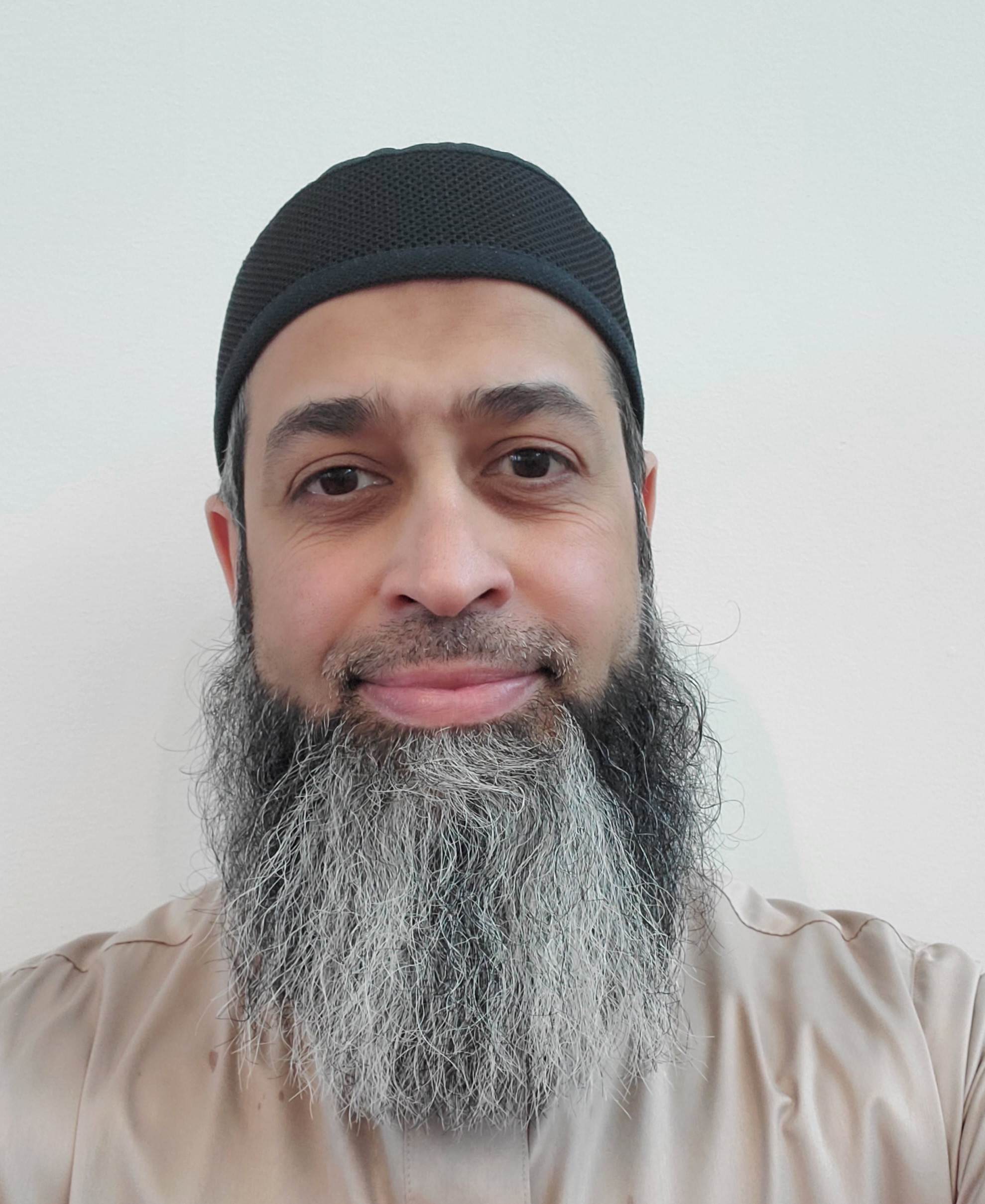 As we mark the beginning of Ramadhan, Shakir Ahmed Pandor shares the following reflections. Shakir is an Imam/Resident Scholar at the Islamic Centre of Oshawa and a registered community partner who works closely with the Spiritual Care team to help meet the needs of Muslim patients.
Ramadhan Mubarak! A blessed Ramadhan! This is how Muslims greet one another during Ramadhan. As I get ready for Ramadhan, the Islamic fasting month, it is exciting to share this message with my fellow brothers and sisters in humanity. My family and I, like all Muslims, find a unique excitement in Ramadhan.
Fasting for Muslims means avoiding food, drink, and sensual pleasures during the daylight hours, for the entire lunar month of 29 or 30 days. While a 15-hour fast might be long enough, the day is increased by a special 20 unit nightly "Taraweeh" prayer at the Masjid (mosque). The joy, peace, and tranquility experienced in performing these worships is escalated by doing it collectively. As an Imam, I lead the extra prayer, reciting the entire Qur'an from memory. Thus, my preparations as a Hafidh (one who has memorized the Qur'an) differ slightly from others. Culturally, most Muslim families enjoy various delicacies, some only prepared during Ramadhan, as a family at Suhoor/Sehri (pre-dawn meal) and Iftaar (post sunset) meals.
Fasting in Islam is about mindfulness of God, appreciation, and empathy. Unlike the saying "a hungry man is an angry man," to truly fast as one should, Islam requires Muslims to be cheerful, give freely in charity, and assist the poor and needy – all with a smile from the heart. Muslims are required to treat a fasting day just like every other day, except with more discipline and good character.
Ramadhan always seems to whiz by, and the festival of Eid, which marks the end of Ramadhan, always comes too soon. Eid al-Fitr, a day of eating, drinking, and time with the family, begins with a special morning prayer at the Masjid, and is marked with new clothes and Eid gifts. As with Ramadhan, the Eid greeting is Eid Mubarak, or a blessed Eid!
'Colorectal Cancer Screening Saved My Life. It Can Save Yours Too'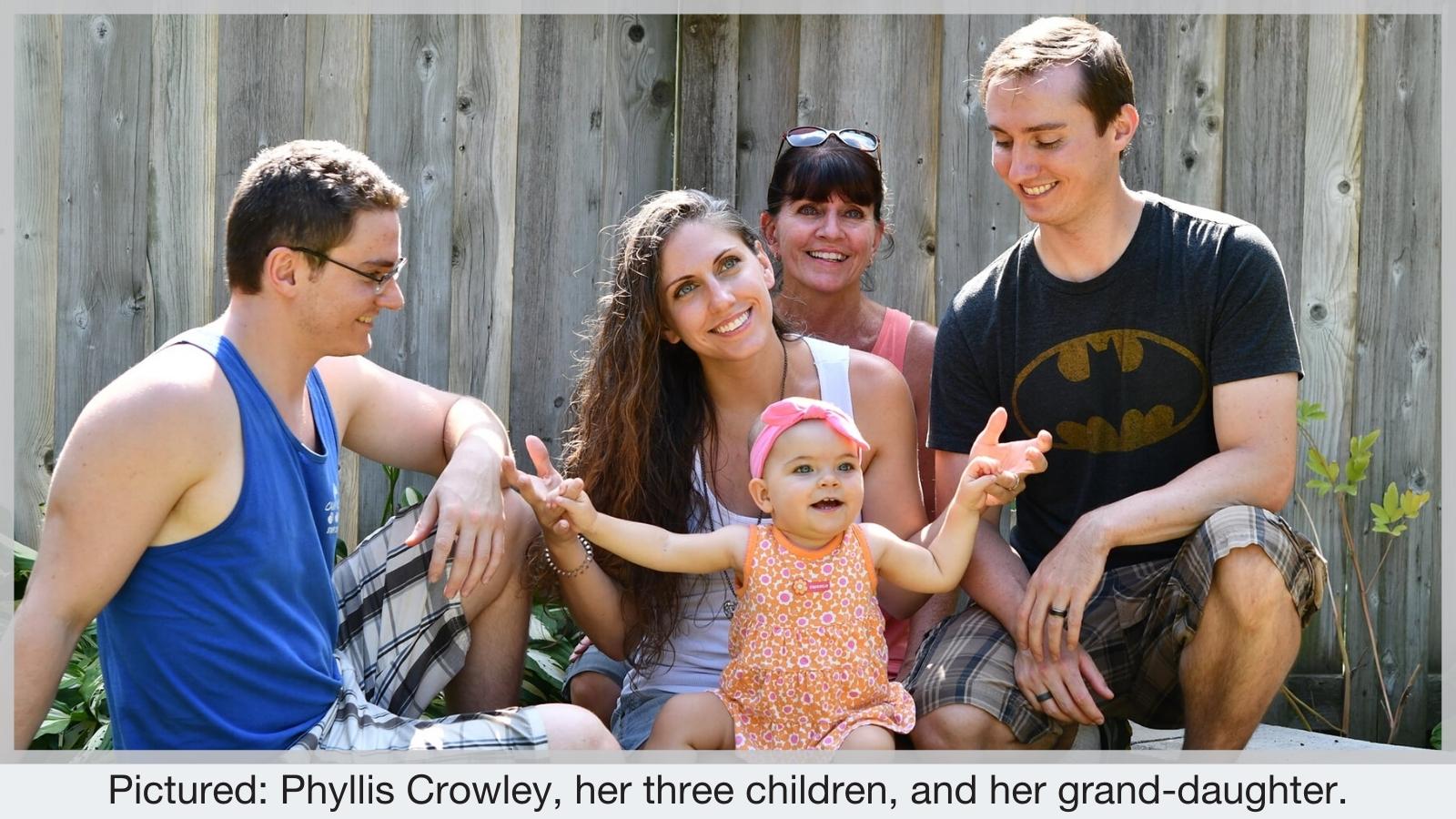 Imagine seeing your life partner and father to your three children pass away from colon cancer at only 41 years of age, only to be diagnosed yourself with the same cancer 11 years later. That's exactly what Phyllis Crowley, a longtime Ajax resident, faced in 2007 at the age of 51.
During a visit to her family physician, Phyllis expressed some minor symptoms of constipation. "I had no other 'cancer' symptoms," shares Phyllis. "I was well aware of all the symptoms to watch for after my husband was diagnosed with stage four colon cancer."
In March 2007, Phyllis met with Dr. Hugh Kendall, Colorectal Screening and Gastrointestinal Endoscopy Lead for the Central East Regional Cancer Program to have a colonoscopy procedure. Based on the colonoscopy results, Phyllis was then referred to Dr. Michael Ricer, a General Surgeon at the Ajax Pickering Hospital.
"Dr. Ricer told me that I had stage three colorectal cancer," explains Phyllis. "I had a right hemicolectomy – a type of surgery done to remove the right side of my colon. As part of the surgery, 17 lymph nodes were removed, five of which contained cancer cells."
Shortly after returning home from the hospital in June, Phyllis started a six-month aggressive chemotherapy plan.
"Having a positive attitude was half my battle," she shares. "I knew with the faith I had and the strength and support of my children, family, and community, I would give it a good fight."
In March 2008, Phyllis received good news from Dr. Kendall that her post-chemo follow-up colonoscopy was clear. "I had a team of heroes who did not give up on me and made sure I was cared for," says Phyllis.
Today, Phyllis is 66 years old and 14 years cancer-free. She participates in regular cancer screening, along with her children, due to their family history of colon cancer.
"I am thankful that my children are able to be proactive with screening," says Phyllis. "It provides them the opportunity to foresee any issues and stay on top of their health."
Colorectal cancer is most treatable when found early. Colonoscopies not only detect the disease but prevent cancer as polyps can be removed during the procedure. "Both my son and daughter had polyps removed during their routine colonoscopies," notes Phyllis.
Today, individuals who are at average risk of developing colorectal cancer have access to the Fecal Immunochemical Test (FIT), a free, safe, and painless test that checks a patient's stool for tiny amounts of blood sometimes caused by colorectal cancer or large polyps.
"A FIT test is mailed right to you and can be done at home, making it a more convenient and easier way to be screened," says Dr. Kendall. "It's important for individuals over 50 years old and those with a history of colon cancer in their family to be screened every two years. Don't wait for a screening reminder in the mail, follow up with your family physician to ensure your screening requirements and needs are being met."
Phyllis hopes that sharing her story encourages more people to get screened. "We are so fortunate to have such incredible health care available to us and should take full advantage of the screening program," she notes. "Screening saved my life. It can save yours too."
"You Don't Want This. It's Unlike Anything You've Ever Experienced Before."
COVID-19 patient shares his story to encourage others to get vaccinated.
Like many people who have contracted COVID-19, Craig Wilson has a simple message: get vaccinated.
It was Christmas Eve 2020 when Craig began to feel unwell. After being diagnosed with COVID-19, Craig spent nearly four months in hospital receiving both acute care and rehabilitation. At one point, his condition became so grave that he was on the cusp of death and his family prepared to say their goodbyes.
While Craig has made an incredible recovery from COVID-19, he has had ongoing health issues – often referred to as 'Long COVID' – as a result of his ordeal.
"I need dialysis three times a week because my kidneys failed while I was in hospital. As well, I require ongoing physical therapy to regain my strength, and I still become winded when I go up stairs," Craig explains.
While Craig is unsure where he picked up the virus, one of his two sons, daughter-in-law, and granddaughter, who spent Christmas with him that year, also contracted it. Thankfully, they had far less severe cases, but Craig notes, "it was a still a really long haul for me and my family."
Prior to contracting COVID-19, Craig, a retired Toronto Fire Captain, was an active man who enjoyed time with Mary, his wife of 42 years, his children, and four grandchildren, and he misses being able to do many of the activities he used to do. He wishes there were vaccines available before he became sick and urges everyone to be fully vaccinated. "By not being vaccinated against the virus, people are taking a risk," Craig says. "You never know. You're gambling with your life. Everybody should get the vaccine."
The care he received at Lakeridge Health has also left a real impression on Craig. "The staff and physicians were all so amazing – they saved my life during a really challenging time when they were also dealing with so much," Craig explains. "Even now, when I go in for my treatments, I know I am getting top quality care and I am so thankful."
Craig hopes sharing his story encourages more people to get vaccinated. "You don't want this. It's not like anything you've had before. This is 100 times worse than anything you've ever experienced," he shares. "I went through a lot, but there are many people who went through a lot more or didn't come through it at all."
Epic Helps Teams Deliver Lifesaving Care through Collaboration
When Lakeridge Health Critical Care physician and Anaesthesiologist Dr. John Maybee realized his patient needed urgent, additional care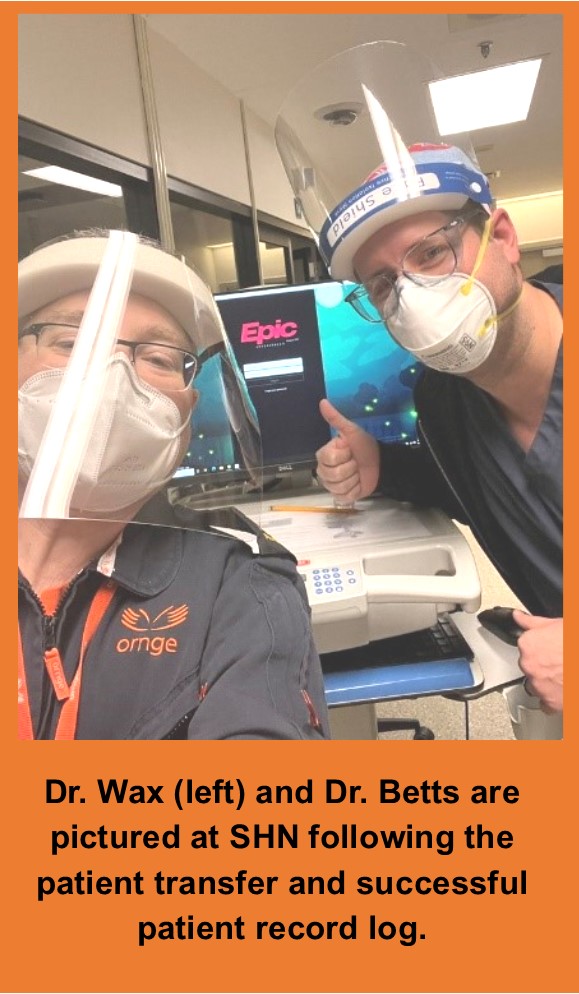 at Scarborough Health Network (SHN), instead of reaching for a paper chart to send with the patient, he logged in to the Epic clinical information system.
Lakeridge Health and SHN are among seven partner hospital organizations that introduced Epic on December 3, providing patients across the Central East Region of Ontario with a single, unified digital health record.
"Epic has ushered in a new era for the way care is delivered and experiences like the transfer of this patient are evidence of this tremendous change," says Dr. Maybee. "This patient required transport via our partners at Ornge Transport Medicine and his medical history, test results, and medication records were easily accessible in real time to both the transport team and team waiting for him at SHN."
Dr. Randy Wax, Lakeridge Health Critical Care and Ornge Transport Medicine physician, who accompanied the patient with paramedics in the critical care transport ambulance that day, has also witnessed the many benefits of Epic since the system went live.
"Epic has provided health-care teams with standardized tools and processes that allow them to better collaborate and make the best possible decisions about an individual's treatment," Dr. Wax shares.
Dr. Martin Betts, Chief of Critical Care at SHN, adds that "thanks to Epic, our team was able to review all the patient's information while she was en route to SHN. From her medical records, such as key clinical data and health history, we had all the necessary information to provide her the highest quality of care as soon as the transport team arrived."
Dr. Wax also notes that the data collected in Epic provides an important opportunity for research to improve patient safety and quality of care. He and other members of the Lakeridge Health team were recently awarded a $17,500 grant from the Healthcare Insurance Reciprocal of Canada (HIROC) to analyze how Epic can use an automated warning system to help detect deterioration in hospital patients earlier to reduce their risk of negative outcomes.
"Our goal with this study – as with everything associated with Epic – is to use this powerful tool to help our teams deliver the very safest and most seamless care experience to all our patients," says Dr. Wax.