About Lakeridge Health
About Us
With five hospitals, four Emergency Departments, and more than twenty community health-care locations, Lakeridge Health is Durham Region's acute care provider offering a broad and comprehensive range of acute care, ambulatory care, and long-term care services.
Lakeridge Health is also home to several regional specialty centres, including the R.S. McLaughlin Durham Regional Cancer Centre, Pinewood Centre for addictions and mental health, and The Shoulder Centre. We also provide regional eye care, community mental health programs, and chronic kidney disease services to residents of Durham Region and beyond.
Guided by our vision of One System. Best Health., we are committed to delivering the highest standard of care and supporting patients and their families on their care journey with compassion and kindness.
Locations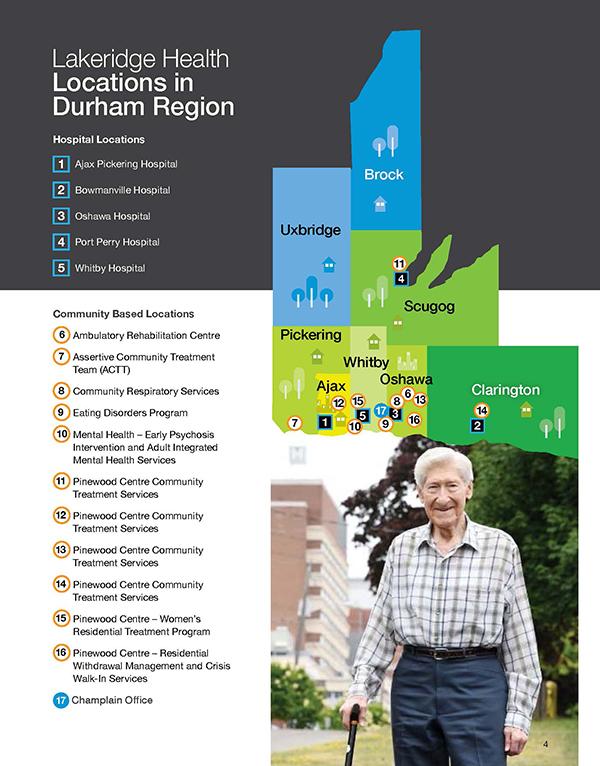 By The Numbers