Student and Resident Training
Lakeridge Health is committed to providing an exceptional teaching and learning environment in which to shape your healthcare career. We offer a wide range of clinical, collaborative research, educational and practical learning experiences in our state-of-the-art facilities and simulation labs.
Profiles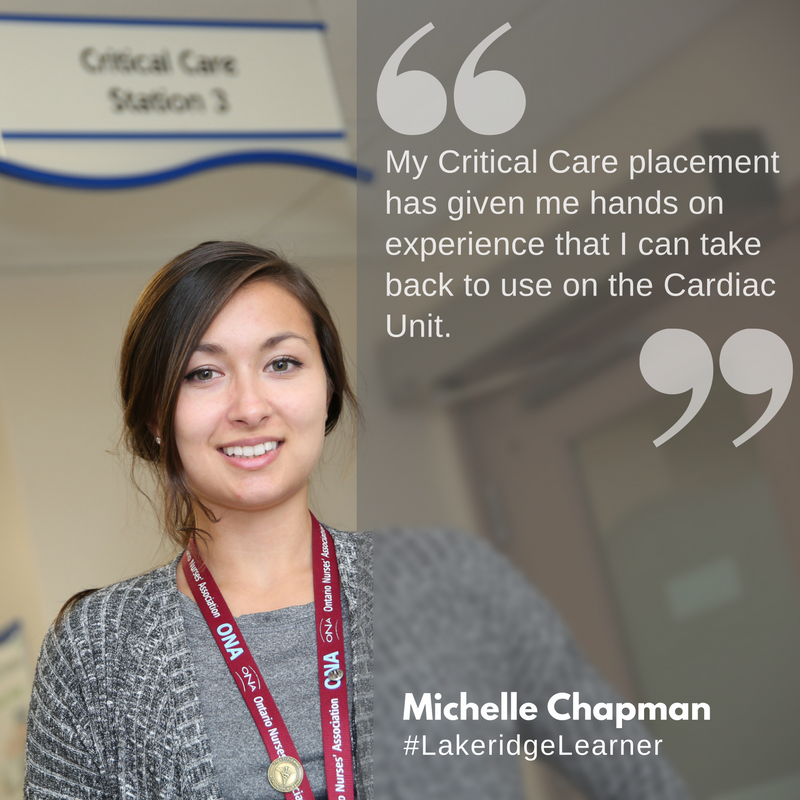 Michelle works in our Cardiac Unit. She's gone back to school at Durham College to gain experience and knowledge working in Critical Care.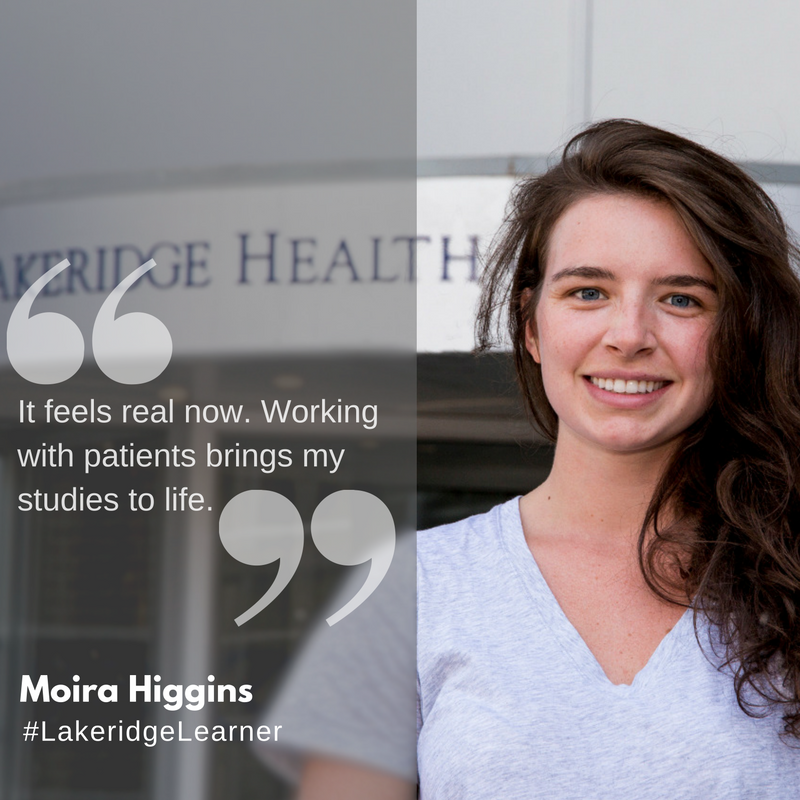 Every year we teach over 1,800 future health care professionals. The students come to us to gain practical, real-world experience caring for patients. Moira is becoming a Dietitian, she's studying at Western and learning the ropes from our amazing team.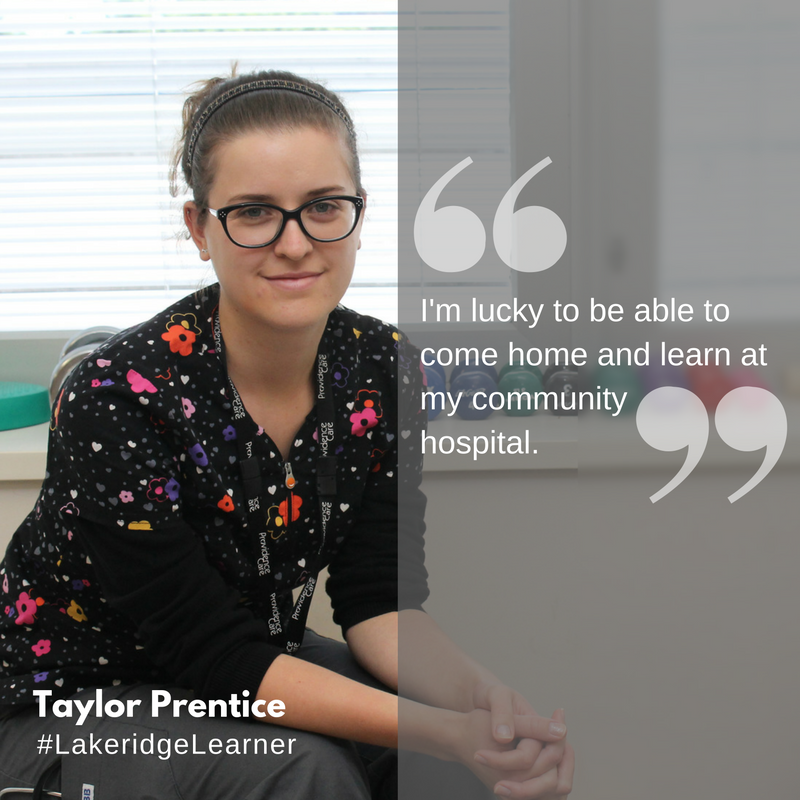 Taylor is finishing up her placement at Lakeridge Health Oshawa. Taylor is completing her Master's in Physiotherapy from Dalhousie University.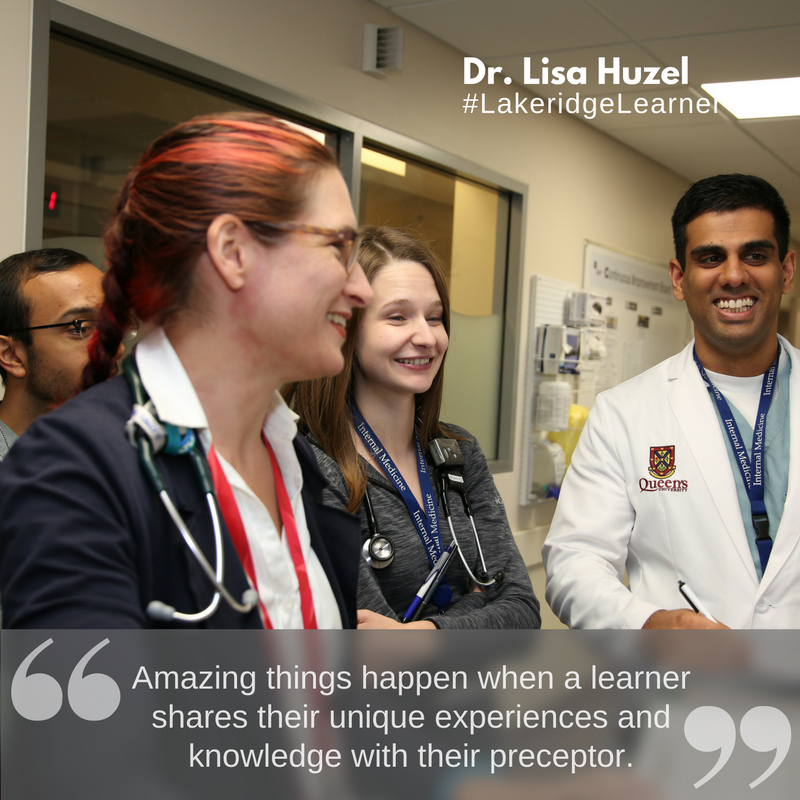 Dr. Lisa Huzel is a preceptor for medical trainees at Queen's University. Dr. Huzel feels Lakeridge Health is a great hospital to learn in because it's large enough to have specialists and services necessary to care for complex patients. It's also small enough that it doesn't take long to build relationships with the people you learn from.