Special Awards and Tributes
The annual Local Health Care Hero Award recognizes the extraordinary work of those who go above and beyond in their service to our communities.
The awards are awarded to individuals or groups of individuals who:
Are dedicated and committed to supporting, promoting and raising awareness of the unique health care needs of the communities served;
Embrace similarities, celebrate differences and consider fellow community members with an open mind and a willingness to assist with caring and compassion; and
Contribute to furthering the health care needs of the community in which the AGM is being held.
The award is granted to individuals or groups which could include members of the Lakeridge Health Board of Trustees, Foundation Boards, Community Advisory Panel members, volunteers, staff and physicians.

2018/2019 Winner: Kent Farndale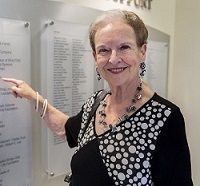 Kent has been a prominent figure in Port Perry and the broader North Durham community over the past five decades, recognized for her extensive involvement in community development and philanthropy in the areas of education, health care and the arts, including the restoration of the Town Hall 1873 Centre for the Performing Arts in Port Perry.
For several decades, Kent has been an active volunteer and advocate for the Port Perry Hospital, joining the Board of Trustees in 1988-1989 and then becoming Board Chair in 1992. As a member of the Port Perry Hospital Expansion Committee, she was instrumental in raising funds to develop the Steven B. Roman wing.
A member and past President of the Port Perry Hospital Foundation, Kent played a leadership role in the highly successful 'Lighting the Way' campaign to support a new endoscopy unit.
Her co-authorship of the 1994 book, 'Stitches in Time', chronicling the history of hospitals in Scugog Township, is a testament to Kent's dedication to the community. Kent is also a long-serving member of the North Durham Advisory Panel for Lakeridge Health.
2017/2018 Winner: Dr. Romas Stas

We are pleased to present our first Local Health Care Hero award to Dr. Romas Stas.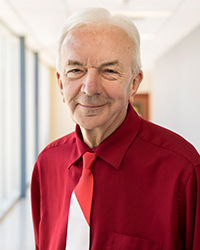 Dr. Stas is a distinguished and long-serving physician at Ajax Pickering Hospital and is an active advocate for health care within the Ajax and Pickering communities. He has been caring for patients in the community through his family practice and through his work at Ajax Pickering Hospital for decades.
He recently celebrated his 46th year of practice at the hospital.
Dr. Stas has held many significant roles during his distinguished career. He has served in numerous leadership roles including Associate Chief of Staff at Ajax Pickering Hospital and more recently serving on the North Pickering Health and Wellness Centre Advisory Committee.
He is very well known within this community and has been a long-time champion of keeping health care close to home for people living and working in Ajax and Pickering communities.
"I am honoured and thankful to receive this award," said Dr. Romas Stas. "We have a golden opportunity to develop an integrated health care system across all of Durham that will be the envy of the province and perhaps the world, where all hospitals in Lakeridge Health will have an integral role to play – where every resident will be able to receive all their health services right here in their own community."