Meet the Chiefs
Dr. Joan Abohweyere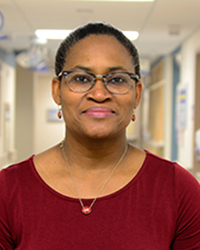 Joan Abohweyere is a paediatrician with training in Nigeria, the UK and Canada. A Fellow of both the West AfricanCollege of Physicians and the Royal College of Physicians of Canada. A General Paediatrician with interest in ADHD and Autism.
Current Leadership positions include: Chief of Paediatrics and Neonatology Lakeridge; Health Durham Medical Society - President; and Paediatrians Alliance of Ontario - Board Member.
Dr. Greg Athaide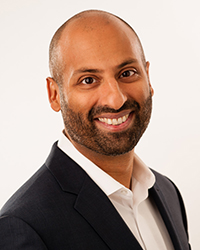 Greg Athaide is an Obstetrician & Gynecologist who joined Lakeridge Health in 2009. He completed his medical training at McMaster University, and is a recent graduate of Rotman's Advanced Health Leadership Program. Dr. Athaide has held multiple leadership roles including President of the Durham Medical Society, Board Director of the Ontario Medical Association, and he currently is the Chair of the Board of Directors for OntarioMD.
Greg completed a Masters in Health Policy at Queen's University. His practice interests include Obstetrics and Colposcopy. He recently completed work with Cancer Care Ontario as a member of the Expert Panel revising the province's Cervical Cancer Screening Guidelines.
Greg is the Chief of Ob/Gyn at Lakeridge Health and a Medical Director within the Women's and Children's Program. He has a vision towards integrating and expanding Women's Health in the region. He leads a talented group at Lakeridge made up of Ob/Gyn's, Gynecologic Oncologists, Midwives, and Family Medicine obstetrical providers.


Dr. Kevin Chopra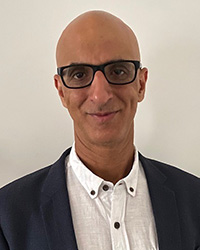 Kevin Chopra, MD, PhD, FRCPC, is the Chief of Psychiatry and Medical Director of the Mental Health and Addictions Program at Lakeridge Health. He is also the Medical Director of General Psychiatry at Ontario Shores.
Dr. Chopra has successfully implemented numerous strategies to enhance the delivery of mental health care services in the Durham Region. His priorities include building partnerships with mental health care providers across the region to advance health system integration, and leading evidence -based practices.
Dr. Chopra has extensive clinical experience across many community and hospital settings including Ontario Shores, the Centre for Addiction and Mental Health, the Department of National Defense at CFB Toronto, and a community health centre. He completed his psychiatry residency training at the University of Toronto in 2005, and attained his PhD from the University of Toronto in 2013. He is an Assistant Professor at Queen's University and the University of Toronto and an Associate Clinical Professor of Psychiatry at the Medical University of the Americas in Devens, Massachusetts.
Dr. John Dickie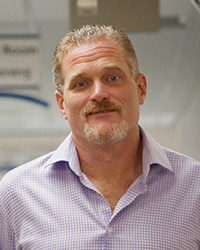 Dr. Dickie is the Chief and Program Medical Director of Surgery at Lakeridge Health and the Division Chief of Thoracic Surgery. Dr. Dickie received his Medical Degree from Queen's University in 1991, a Masters of Science Degree in the Surgical Scientist Program at the University of Toronto in 1996, and completed the General Surgery and Thoracic Surgery Residency Programs at the University of Toronto in 1998 and 2000. He has held previous staff thoracic surgery appointments at Peterborough Regional Health Centre, where he also was Medical Director of Surgical Services, and at Toronto East General Hospital. In 2010, Dr. Dickie returned to the Central East LHIN as the Chief of Surgery and Head of Thoracic Surgery at Lakeridge Health. His clinical interest is General and Minimally Invasive Thoracic Surgery, and he continues to have a focus on patients from the Peterborough area, where he grew up.  He has served as a panel expert for Cancer Care Ontario, including the Expert Panel on Thoracic Surgical Oncology, Invasive Mediastinal Staging Working Group, and Thoracic Surgery Quality Indicators Working Group. He is currently chair of the Royal College Thoracic Surgery Examination Committee, and is on the executive of the Canadian Association of Thoracic Surgeons.
Dr. Peter Dixon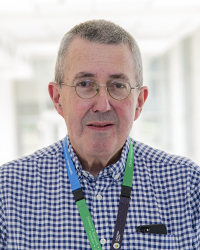 Peter Dixon, MD, FRCP, is the Chief of Oncology and Medical Director. Peter is a Radiation Oncologist in the Durham Regional Cancer Centre. He completed his post graduate training at the University of Manchester inthe UK and the BC Cancer Agency in Vancouver. As Chief of Oncology and Medical Director of the Oncology program since 2018, Peter leads a growing group of medical, radiation and hematology oncologists providing care for the Central East Region.
Between 2001 through to 2011, Peter, as Regional VP, lead the team that established the Cancer Centre and developed the Central East Regional Cancer Program.
Dr. Geoff Donsky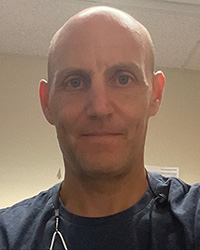 Dr. Geoff Donsky is the Chief and Medical Director of the Diagnostic Imaging.
Dr. Donsky received his medical degree from University of Ottawa in 2000 and completed his residencies in Hamilton and Ottawa. In addition, he has completed a subspecialty fellowship in Cross-Sectional Imaging at St. Michael's Hospital in Toronto.
Dr. Donsky has been a valued member of the Department of Radiology and the Diagnostic Imaging Program since 2005. Dr. Donsky served as Department Chief from 2011-2013 and has served as the legacy Ultrasound Lead for LHO.
Dr. Donsky resides in Toronto and spends his free time keeping active, usually walking his dog Bruce. He has an amazing wife Alex and is father to four awesome kids.
Dr. Michael Howlett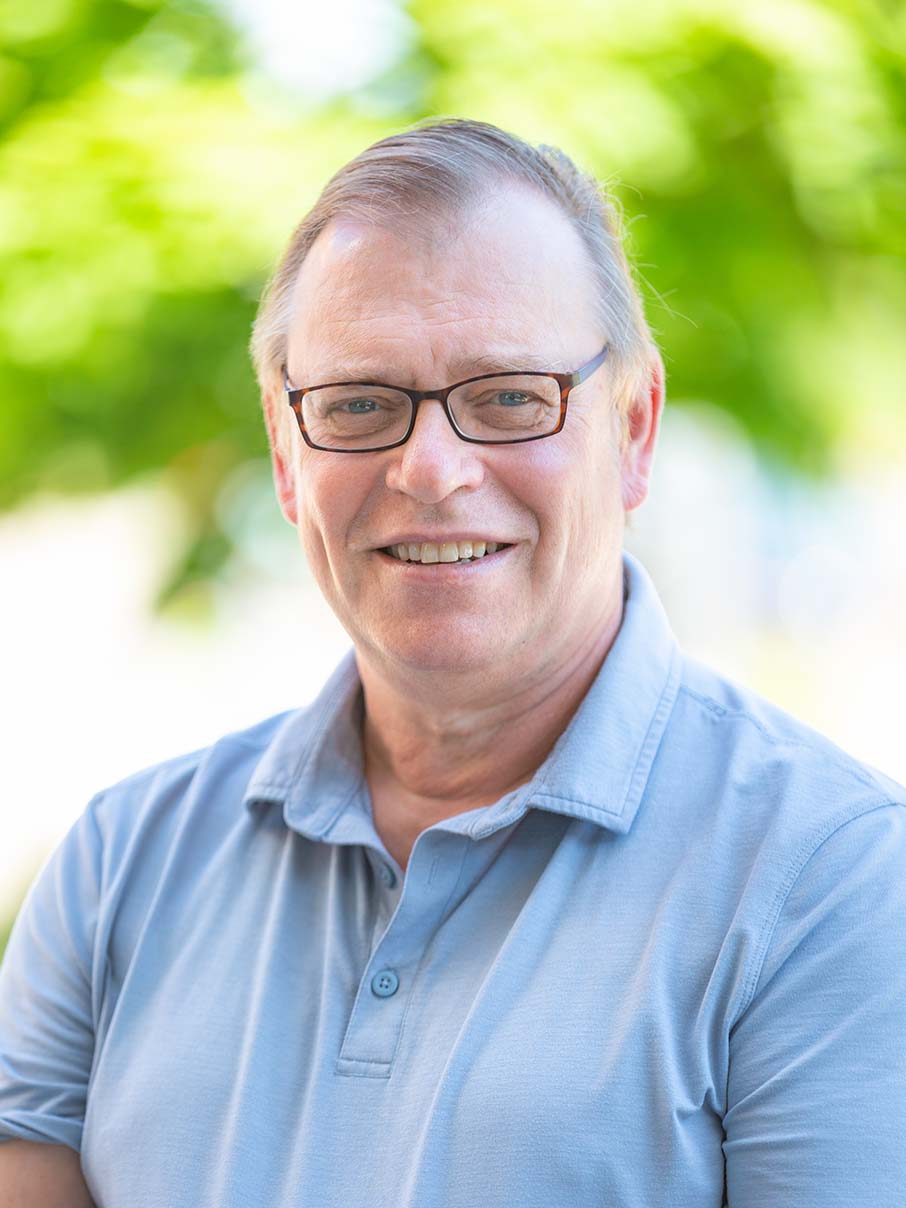 Dr. Howlett is the Chief and Medical Director of Emergency Services. He has been on staff at Lakeridge Health since 2020.
Dr. Howlett began his career in full-service family practice in 1987 in a rural practice in Nova Scotia. He took on leadership roles as Chief of Emergency Medicine at Colchester Regional Hospital (Truro) in 1992 and served as Section Chief for Emergency Medicine for Doctors Nova Scotia, and on the Board and Economics Committee of Doctors NS. He completed his Master of Health Service Administration and CCFP Emergency Medicine certification in 1997. He served on the Promotions Committee and Residency Training Committee for Dalhousie University Department of Emergency Medicine from 2000 to 2019, He relocated to Saint John New Brunswick as Horizon Health Network Saint John Area Clinical Academic Head of Emergency Medicine in 2009, to oversee the implementation of a new Academic Funding Plan in concert with the opening of the Dalhousie University NB medical school satellite campus, and the development of the integrated three year rural family medicine- emergency medicine program in NB.
He continues to be active in clinical teaching and research.
At the completion of his term in Saint John Dr. Howlett moved to the Oshawa area and in March 2022 became Interim Regional Medical Director and Chief, Department of Emergency Medicine in Durham Region.
Dr. Howlett has been a member of the Canadian Association of Emergency Physicians since 2000, and a member of the Board if Directors since 2016, being elected President-Elect in 2020.
Dr. Howlett enjoys running, biking, basketball, musical theatre performance, choral music singing, and family. He is married to Lisa, and together they have five children and five grandchildren. He lives in Beaverton Ontario.
Dr. Nadia Ismiil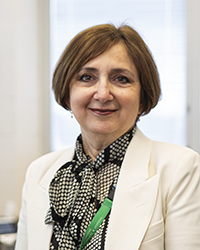 Dr. Ismiil is the Chief and Medical Director of the Laboratory Medicine Program. She joined Lakeridge Health in September 2019 as Chief and Medical Director of the Laboratory Medicine Program.  She received her Doctor of Medicine in Iraq and completed her residency training in Anatomic Pathology at Memorial University of Newfoundland.  Dr. Ismiil is a gynecologic pathologist with expertise in oncologic and non-oncologic gynecologic pathology.  She is an assistant professor in the Department of Laboratory Medicine and Pathobiology at the University of Toronto.  Dr. Ismiil joined Lakeridge Health following an accomplished career with Sunnybrook Health Science Centre and the University of Toronto where she held various leadership positions. She also served as the Chair of the Anatomic Pathology and the Education sections at the Canadian Associations of Pathologists.
In her role, she provides system leadership for our evolving Lab Medicine Program and leads Lakeridge Health dynamic lab medicine team engaging programs across the organization to advance the multi-year transformation of laboratory services to serve the Durham Region.
Dr. Ismiil is a passionate advocate for the role of laboratory medicine and a partnership builder and is exceptionally positioned to guide the development of leading regional laboratory program at Lakeridge Health.  Dr. Ismiil is a strong proponent of physician leadership in health system improvement and a strong patient advocate.
Dr. Ismiil holds a Masters Certificate in Healthcare Management from the Schulich School of Business at York University (2016).  In 2020, she completed her Masters of Management, Desautels Faculty of Management, McGill's University.


Dr. John Maybee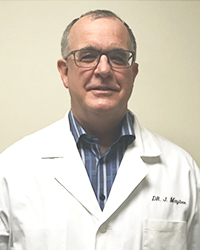 John Maybee graduated from Queen's University Medical School in 1985, subsequently completing training in Anesthesiology and Adult Critical Care Medicine at the University of Toronto in 1991. He joined the staff at Oshawa General Hospital in 1993.
In Anesthesiology, his interests include peri-operative pain management. From a Critical Care perspective, he is interested in airway management and acute resuscitation.
He has been happily married to Jan for 37 years and is the proud parent of four wonderful children and grandfather to five awesome grandchildren.
His goal is to help Lakeridge Health become the best large community hospital in the GTA.


Dr. Dan Ricciuto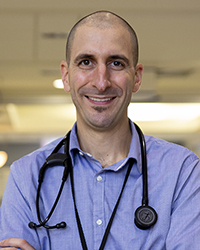 Dan Ricciuto, MD, FRCPC is an Infectious Diseases specialist at Lakeridge Health. He is the Medical Director for Infection Prevention and Control and Chief and Medical Director of Quality and Patient Experience. He has also been involved in the development of antimicrobial stewardship programs on a regional and provincial level as a co-chair of the Public Health Ontario Antimicrobial Stewardship Advisory Committee.
He is currently an adjunct Assistant Professor at Queen's University and the University of Toronto with an ongoing interest in quality improvement research with a focus in Infection Control and Antimicrobial Stewardship.
Dr. Karim Soliman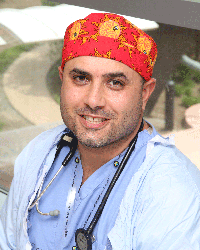 Karim Soliman is the Chief of Critical Care Department and Medical Director of Critical Care Program. Dr. Soliman is both Internal Medicine and Critical Care trained. He is an Assistant Professor of Critical Care at Queens University, Lecturer in University of Toronto Department of Medicine, and the Regional Medical Lead for the Trillium Gift of Life Network. His academic and research interests include organ donation practices, transfusion medicine, education and quality improvement.
As Chief of Critical Care Department and Medical Director of the Critical Care Program, Dr. Soliman works the physician team and program leadership to ensure the highest standard of care is provided in our three critical care units and other critical care services across the corporation. Dr. Soliman is a member of various committees across the hospital, including co-leading our COVID Response Team.
Dr. Hasan Zaidi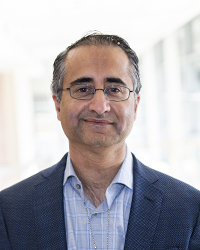 Hasan Zaidi is the Chief of Medicine and Medical Director for the Medicine Program. He has been on staff at Lakeridge Health since 2006. He completed his Internal Medicine and Gastroenterology residency training at the University of Ottawa and practices Gastroenterology and Hepatology in Durham. His academic interests include colorectal cancer screening, Inflammatory Bowel disease and quality improvement. Prior to his current role, Hasan served on various Lakeridge Health and Ministry committees and served as Treasurer of Lakeridge Health Medical Staff Association. Hasan has completed courses through CMA's Physician leadership Institute and is in enrolled in Rotman School of Management's Advanced Health Leadership program.
As Chief of Medicine and Medical Director of the Medicine program, Hasan oversees the professional practice and quality of care provided by a large number of physicians in the Department of Medicine. Additionally, Hasan works closely with all stakeholders to advance Lakeridge Health's quadruple aim, including providing safe, high quality and efficient patient centered care, while ensuring the well-being of physicians and staff.