Gynecology
Many women will experience gynaecological conditions in their lifetime - from heavy bleeding, to pelvic pain, to infertility which can significantly impact quality of life.
Our leading experts are focused on women's wellnes and reproductive health and are proud to offer several minimally invasive surgeries.
We are an important part of the Gynecologic Oncology Centre at Lakeridge Health. We also work closely with the Genetics Counselling Program to help women who may be at future risk of developing some cancers based on their family history.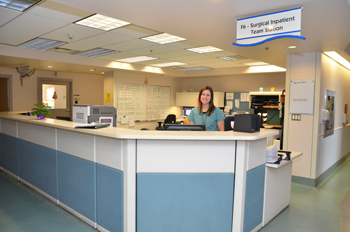 Contact
Our Gynecology surgical programs can be found at our Ajax Pickering and Oshawa sites. For more information about your booking, please contact your surgeon's office directly.
Directions
At our Lakeridge Health Ajax Pickering site, enter through the West Entrance, follow the signs for Day Surgery. It is past the first hallway on the right.
At our Lakeridge Health Oshawa, from the main lobby, take the escalator to the second floor. The Surgical Registration Desk is located through the doors to the right.
More Information
The Central East Regional Cancer Program at Lakeridge Health