Colposcopy Clinic
The Colposcopy Clinic is an important part of the Gynecologic Oncology Centre at Lakeridge Health.
A Colposcopy is a test used to rule out cervical cancer in women. It is performed by a gynecologist.
Women are referred to our clinic by a family doctor or other health care provider.
Please contact your referring doctor's office for more information about your booking.
Patient Information and Resources
Additional questions: colposcopy@lh.ca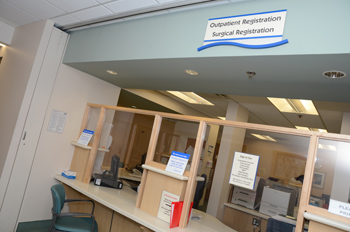 Directions
At Lakeridge Health Ajax Pickering, from the East Entrance, take the stairs or elevator to the ground level and register in the ECU.
At Lakeridge Health Oshawa, from the main lobby, take the escalator to the second floor. The Surgical Registration Desk is located through the doors to the right.