Our Paediatricians
At Lakeridge Health we have ten amazing Paediatricians who look after our youngest patients. These highly skilled professionals bring a range of experiences from around the world to our community. Meet our team:
Dr. Joan Abohweyere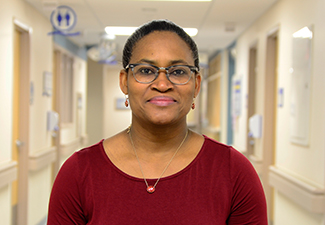 Dr. Joan Abohweyere is a Paediatrician with experience working in Nigeria, the United Kingdom and most recently at the Hospital for Sick Children in Toronto.
Joan has experience caring for a wide range of kids, having worked in respiratory and cardiac clinics, emergency medicine and with children with special needs, including autism.
Dr. Javier Adrian-Gutierrez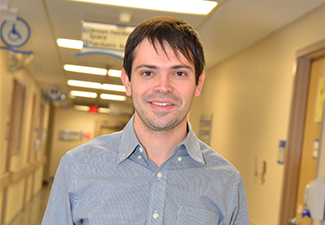 Dr. Javier Adrian-Gutierrez completed his Medical Degree and Paediatric Residency in Spain before moving to Toronto to work at the Hospital for Sick Children. Dr. Adrian-Gutierrez has recently opened an office in Whitby and is accepting patients.
Javier is passionate about patient safety and education; he is an assistant professor at Queen's University, director of the paediatric undergraduate program at Lakeridge Health and a clinical instructor.
When he isn't seeing his patients, Javier can be found playing tennis, soccer or the piano.
Dr. Mahmud Almadani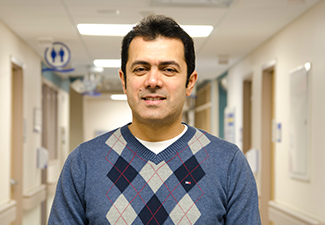 Dr. Mahmud Almadani is a Paediatrician and Neonatologist. He often cares for patients in the NICU, and is available for consultations and emergencies involving child and youth patients elsewhere in the hospital. Dr. Almadani plays a key role in Lakeridge Health's follow-up clinic for neonates (FUNN Clinic)
Mahmud attended medical school at the University of Ottawa.
Dr. Heather Duong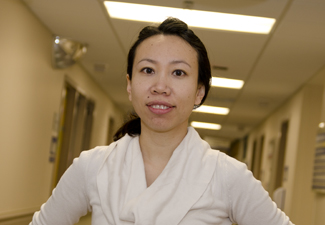 After attending the University of Waterloo, Dr. Duong received her Doctor of Medicine from the University of Saskatchewan.
She has experience working at the Hospital for Sick Children, Credit Valley Hospital and the Royal University Hospital in Neonatal Intensive Care Unit (NICU), paediatric care and high risk pregnancies.
Heather is also passionate about global healthcare, having worked on two World Health Organization (WHO) projects in Vietnam.
Dr. Elsaid Elrify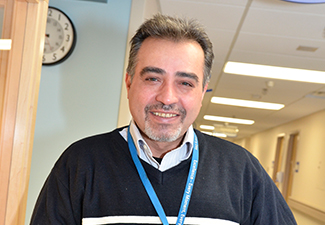 Dr. Elsaid Elrify is a Paediatrician who attended medical school at the University of Alexandria. He works out of our Lakeridge Health site in Oshawa.
Dr. Vinay Kukreti
Dr. Kukreti completed his medical degree in India before moving to Ontario to specialize in Paediatric Cardiac and Critical Care at Victoria Children's Hospital and the Hospital for Sick Children. Dr. Kukreti has also completed an advanced Neurocritical Care Fellowship in Washington D.C.
Dr. Kukreti is now one of Lakeridge Health's Paediatric Hospitalists.
Dr. Mary Mitchell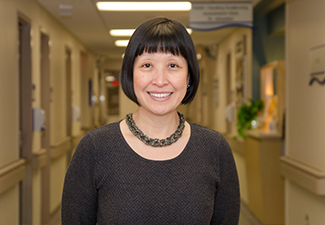 Dr. Mary Mitchell is a Paediatrician who has been seeing patients in her Whitby Office and at Lakeridge Health for the past 20 years. Mary has served as our Chief of Paediatrics and played a key role in making our program a regional leader.
Mary is passionate about children's health care, including her own. She and her husband have raised three kids - including a set of twins - all of whom are now pursuing their own education.
Dr. Mahmoud Sakran
Originally from Sudan, Dr. Sakran moved to London then onto the Hospital for Sick Children in Toronto to pursue his dream of becoming a Paediatrician.
Mahmoud has experience caring for children in many areas including: the emergency department, paediatrics , surgery and supporting moms and babies during high risk deliveries.
Dr. Sakran considers himself to be an advocate for all children, including four of his own. When not spending time with them he enjoys swimming and playing or watching football.