Community Advisory Panel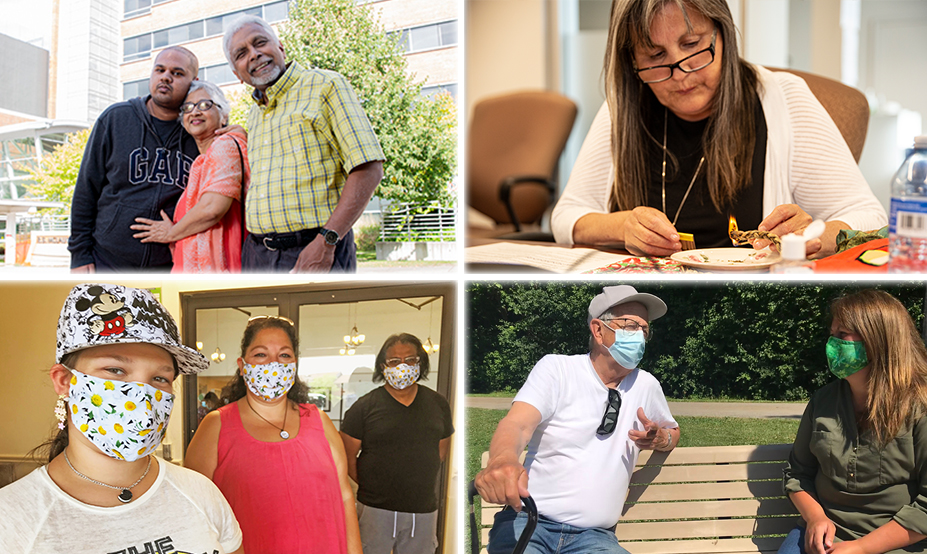 Lakeridge Health Community Advisory Panels (CAPs)
As Advisors to the Lakeridge Health Board of Trustees, CAPs shape community health care
Guided by a new Vision – One System. Best Health. – the Lakeridge Health community has a unique opportunity to change the way services are delivered and create a health system that serves the region's diverse communities well into the future.
Lakeridge Health's Community Advisory Panels (CAPs) play an integral role in highlighting community needs and defining the services that are most important to the diverse communities of Durham Region.
Each CAP provides input and advice to the Board of Trustees at Lakeridge Health, shares
information between the organization and the community and brings forward community-specific
concerns, questions and suggestions. CAPs complement the work of the 7,700 dedicated Lakeridge Health team members who support patients and families every day through their work and volunteer service.
To strengthen the diversity of the Panels and support their work moving forward, new members are being recruited for to reflect the populations living and working in Durham Region.
CAP members serve for a three-year term, with the option to renew for two terms.
To learn more about applying to be a member of one of the Lakeridge Health CAPs, click below.
Mental Health and Addictions CAP
The NEW Mental Health and Addictions Community Advisory Panel (CAP) is seeking nine (9) to fourteen (14) individuals to join the CAP. Meetings will be held up to six times for the first year.
The Mental Health and Addictions CAP is to be comprised of representatives from the mental health and addictions community with a broad range of knowledge, skills and experience to ensure services provided promote equity and reduce disparities for the community served. To ensure diversity and health equity of the CAP, members will be selected to include broad representation from the following attributes: age, gender, geography, language, race and ethnicity, Indigenous communities, varying abled, as well as sexual orientation.
To qualify, applicants must self-identify as living with a mental illness and/or addiction, as a family member or caregiver of someone living with a mental illness and/or addiction, or an individual who works with this population.
Qualified candidates will be invited for an interview after February 17, 2021.
We will contact you to advise the following:
That you are a successful candidate and an interview will be scheduled; or
That your application has not been selected and you will not be moving forward in the selection process.