Current Members
Elected Community Members
Cordelia Clarke Julien, Chair of the Board of Trustees
Cordelia Clarke Julien is from Pickering, her home for over 20 years.
As a self-professed change agent, Cordelia has held several executive roles in the Ontario Public Service focused on change and transformation including, but not limited to, leading teams as a senior executive in the Ministries of Municipal Affairs and Housing; Labour, Training and Skills Development; Finance Revenue; and the Office of the Premier and Cabinet Office. She is currently the Assistant Deputy Minister in the Social Assistance Programs Division of the Ministry of Children, Community and Social Services.
As a former publicist with an extensive policy and change management background, Cordelia has put her communications, policy, and strategic planning skills to work for not-for-profit organizations in her community, including as a past Director of the United Way of Ajax, Pickering, and Uxbridge prior to amalgamation, as well as providing supports to organizations promoting mental wellness.
Cordelia has a Master of Arts in Political Science and International Relations with specialization in Public Administration and a Double Major Honours Bachelor of Arts in Mass Communications and Political Science. In addition to her role as a part-time Professor in the Master's in Public and International Affairs (MPIA) program at York University, she is also a certified project manager, change management specialist, and public relations practitioner.
Thelson Desamour, Secretary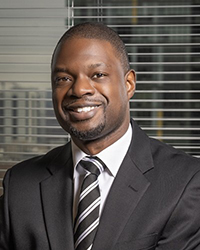 Thelson Desamour is from Pickering and is a member of the Governance Committee.
Thelson is a litigation lawyer specializing in commercial and insurance disputes. He was called to the Bar in Ontario in 2006.
He is counsel with Fenchurch General Insurance Company. Previously, he served as in-house counsel at a national insurance company, as well as a mediator with the Financial Services Commission of Ontario.
Thelson volunteers with the Advocates Society, serves on the Board of the Canadian Association of Black Lawyers, and has been published in Lawyers Weekly.
Thelson graduated from the University of Windsor Faculty of Law.
Tom McCulloch, Treasurer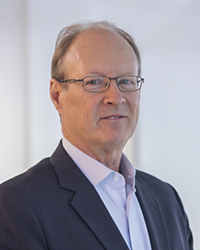 Tom McCulloch lives in Pickering and is Chair of the Resources Committee.
He has been active in the commercial real estate industry in Canada for over 35 years. Tom has recently retired as the head of Real Estate Investments at the Canada Post Corporation Pension Plan. The Plan has assets in excess of $28 billion and Tom had been building Canada Post's Pension Investment real estate portfolio for the past several years. The portfolio has $3.8 billion in commercial real estate assets throughout Canada, the U.S., and Western Europe.
Tom is currently the Chair of the BentallGreenOak Prime Canadian Property Fund Advisory Board. Previously, Tom worked in the investment divisions of Crown Life and Aetna Life, and at Real Fund REIT and Morguard REIT, both publicly traded entities.
Tom is a graduate of Sir George Williams University (now Concordia) with a BComm degree in Finance.
Kevin Baker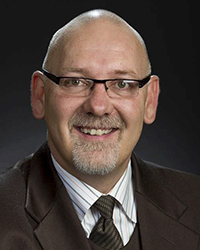 Kevin Baker has been a senior administrator in the Canadian publicly assisted post-secondary education system for more than 25 years. He joined Durham College in April 2011 and assumed his current role as Executive Dean of the Faculty of Business in October 2018.
Before joining Durham College, Kevin was a campus administrator, general counsel, and vice president at the College of the North Atlantic (CNA) in Newfoundland and Labrador. He has also concurrently taught in the Newfoundland and Labrador and Ontario college and university systems for more than 25 years.
Kevin has a Bachelor of Arts and Master of Arts (Sociology) from York University and a Juris Doctor from Osgoode Hall Law School in Toronto, Ontario, as well as a Doctorate in Higher Education Leadership from Aspen University, Colorado. His doctoral thesis and continuing research examine employees' innovative predispositions and organizational innovation climates.
The father of three adult children and grandparent of two, Kevin lives in Bowmanville with his partner, Kellie. He is active locally and serves on several provincial and national boards.
Nicole Blackman

Nicole Blackman, DNP, MN, RN, identifies as an urban Indigenous Kwe (woman) with both Anishinaabe and German ancestry. She is a proud member of the Algonquins of Pikwakanagan First Nation and actively involved in health equity advocacy efforts at the provincial level, as well as within her local community of Durham Region.
Nicole is a Registered Nurse holding a Doctor of Nursing Practice attained through Walden University in Minneapolis, MN, and has focused her academic and professional career on Indigenous health and the incorporation of the model of wholistic health and wellbeing.
She has over 13 years' experience working in leadership positions with an Indigenous focus, including Director of Professional Practice for Weeneebayko Area Health Authority in the James and Hudson Bay region of northeastern Ontario, Indigenous Lead at the Durham Region Health Department, and Health Director for the Mississaugas of Scugog Island First Nation. Nicole is currently the Provincial Director of the Indigenous Primary Health Care Council.
She has dedicated her advanced practice nursing career towards working collaboratively with the Indigenous population to strengthen health and social outcomes, recognizing the importance of culture as healing in all forms of Indigenous health care.
Scott Briggs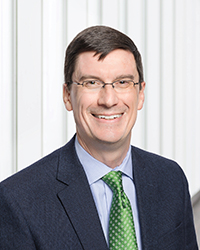 Scott Briggs and his family are long-time residents of Whitby.
Scott is Vice President, Digital Innovation and Chief Information Officer at Humber College Institute of Technology and Advanced Learning. Scott joined Humber in 2008 and is responsible for the development of institutional digital strategy and the delivery of digital services to the college community. Prior to joining Humber College, Scott held several senior leadership roles in the Ontario health-care sector, including Chief Information Officer at Markham Stouffville Hospital.
Scott serves on the Board of Directors for the Ontario Colleges Library Service and is a member of the Executive of the Ontario College Council of Chief Information Officers.
Scott holds a Master of Management Sciences and Bachelor of Mathematics from the University of Waterloo. As a graduate of The Director's College at McMaster University, he is also a Chartered Director (C.Dir.).
Sharon Cochran (EdD)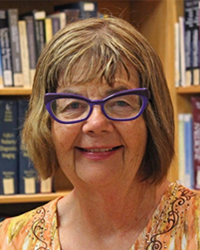 Dr. Sharon Cochran is from Whitby.
Sharon brings with her extensive experience in the post-secondary system and community corporate boards. She consults in the post-secondary system. She was formerly the Director of Faculty Bargaining Services for the Canadian Association of University Business Officers, which provides support in labour negotiations to Canadian Universities.
Sharon is a former Vice President of Special Projects and Vice President of Administration and Finance for the University of Northern British Columbia, Associate Vice President of Human Resources for the University of Saskatchewan, and Director of Academic Relations for Simon Fraser University.
She serves on the Boards of the Abilities Centre (Vice-Chair) and Kinark Child & Family Services.
Her education includes a Doctorate in Educational Administration from the University of British Columbia and she has achieved the ICD.D designation from the Institute of Corporate Directors.
Mary E. Flindall-Simpson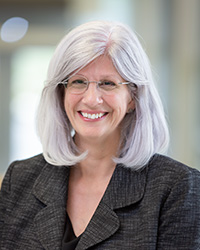 Mary E. Flindall-Simpson is a long-time Durham resident with more than 30 years of experience working in the municipal public service and with not-for-profit, public-sector Boards of Directors.
A respected leader with senior level management experience, particularly in areas of financial planning and innovative initiatives, Mary has held various leadership positions in the Finance Department of the Regional Municipality of Durham. She currently holds the position of Director, Risk Management, Economic Studies, and Procurement for this department at the Region and acts as the Deputy Treasurer and Acting Commissioner of Finance when required.
Mary currently serves as the Vice Chair of the Board of Directors for the Robert McLaughlin Gallery and as a member of the Board of Directors for Durham 9-1-1. She has also served as a Board member for Ontario Tech University (then University of Ontario Institute of Technology (UOIT)) and Durham College.
Mary holds a Master's degree in Economics from the University of Toronto and a combined Honours Bachelor of Arts Degree in Economics and Mathematics from Glendon College, York University. She is a Chartered Professional Accountant and holds various certificates, including a Risk Management Certificate from the University of Toronto.
Ben Gray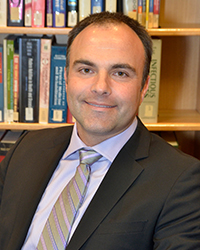 Ben Gray is from Port Perry and is a member of the Resources Committee.
Ben began his legal career at Osler, Hoskin & Harcourt LLP in Ottawa over 20 years ago and he has held successively more senior in-house roles since leaving private practice in 2001.
In 2011, Ben was a finalist for the ZSA General Counsel of the Year Award for Litigation Management. He is also the Executive Representative on the Canadian Generic Pharmaceutical Association (CGPA), and Chair of the Association's Legal Affairs Committee. Ben has worked in the pharmaceutical industry for over 15 years and currently is Vice President and General Counsel of Teva Canada Limited.
Ben has served as a Board member for Big Brothers Big Sisters of North Durham and continues to support various community charities, including the Durham Children's Aid Foundation, the local hospice, and the Annual Walk for Dog Guides.
Lewis Hooper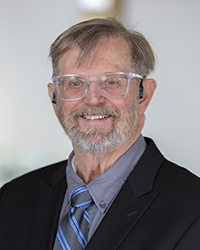 Lewis Hooper has worked in the health-care sector for the past 40 years. He began his career as a hospital pharmacist, working in the United States and the United Arab Emirates. He immigrated to Canada, obtained a Master in Health Sciences Administration at the University of Toronto in 1987 and began working in an executive capacity in Ontario hospitals. He has worked in both small and large hospitals in a variety of senior executive level positions, having most recently retired as the Chief Information Officer at Markham Stouffville Hospital.
Lewis also participated on provincial-level planning committees and as an independent consultant in Ontario, Nova Scotia, and British Columbia, working on determining the size and scope of services at hospitals in these provinces. He has helped to develop planning guidelines for long-term care and continuing care services in Nova Scotia and Ontario. In Ontario, Lewis oversaw the reorganization and initial governance processes for several Ontario hospitals and has focused on information systems, especially in shared environments.
In addition, he has served on the Board of Directors for Yee Hong as the Chair of the Quality Committee and as a member of the Resources Committee. He has also published research on the focus of hospital boards and their impact on hospital performance.
Lewis became a Canadian citizen in January 2013 and has lived in Pickering for 35 years.
Ijade Maxwell Rodrigues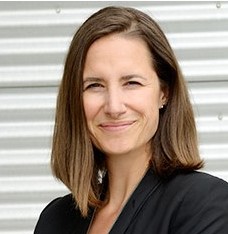 Ijade Maxwell Rodrigues is from Brooklin and a member of the Quality Committee.
Ijade is the Chief of Government and Community Relations at York University, one of Canada's largest and most diverse universities. Ijade has over two decades of experience in the areas of: strategic planning, community engagement, issues management, reputation building, finance, human resources, communications strategy, risk management, and stakeholder engagement. In 2018, Ijade received the Distinguished Service Award from the National Association of Presidential Assistants in Higher Education in recognition for her service to the organization.
Ijade is active in the community, recently serving on the Board of Directors for Carea Community Health Centre as the Chair. She also has served on the Brooklin Community Connections Board and as a volunteer writer for the local Brooklin Town Crier newspaper.
Mark Mulima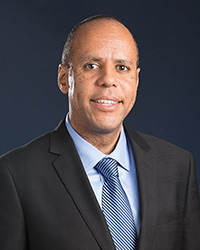 Mark Mulima is from Ajax.
Currently, he is the Vice President and Senior Legal Counsel for State Street Trust Company Canada. He has more than 25 years of legal and compliance experience in the financial services sector and held progressively more senior legal and compliance roles in both the public and private sectors, including working with the Ontario Securities Commission and acting as General Counsel for several financial services companies. Further, Mark has more than 10 years of board governance experience acting as Corporate Secretary for the boards of two different companies.
Mark received his Bachelor of Commerce degree from Carleton University and his Juris Doctor degree from the University of Ottawa.
Anita (Diorio) Neeson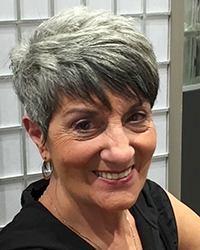 Originally hailing from Montreal, Quebec, Anita Neeson is a resident of Ajax Ontario.
For more than 25 years, she worked for the Canadian National Railways in Montreal and Toronto in various positions. She created and managed a new Word Processing Centre and served as a liaison between departments to resolve administrative and operational concerns. She interacted daily with key leaders throughout the organization, including CEOs, Vice Presidents, and union leaders and members.
Anita also has extensive experience serving as a volunteer for a number of organizations. She was a member of the St. John's Ambulance Dog Therapy Unit, visiting hospitals and long-term care homes and volunteered with Hearth Place Cancer Support Centre, visiting schools in Durham Region to interact with children who have cancer or who had a loved one or friend with cancer.
Her volunteer experience also includes serving for more than 25 years with St. Bernadette's Parish in Ajax where she is currently a Eucharist Minister. During her time with St. Bernadette's, she has also been a coordinator for new volunteers as part of the Screening Committee, counseled bereaved members, and raised money for those in need and for scholarships in the various Catholic schools in the community.
In addition, Anita has been a volunteer with the Ajax Pickering Hospital for 25 years. In this role, she initiated a training program in partnership with the orthopedic surgeons for patients having hip replacements. In 2010, she was appointed as a director overseeing more than 200 volunteers.
As well, Anita is a volunteer with the Ajax Pickering Hospital Foundation, where she is a member of their Patron's council as an ambassador to the hospital and involved in fundraising.
Anita presently serves as the Vice President of the Lakeridge Health Ajax Pickering Hospital Auxiliary and the Vice President of the Lakeridge Health Ajax Pickering Hospital Volunteer Council.
In 2012, Anita received the Queen's Jubilee Volunteer Service Award and the Provincial Award for Volunteer Leadership.
Bill Sims
Bill Sims is from Bowmanville and is Vice Chair of the Resources Committee. He is the president and owner of Durham Medical, located in central Oshawa and has been President of Durham Mental Health Services Board of Directors since 2009.
His experiences with both have given him a working knowledge of the community health care and mental health care systems and exposed him to the accreditation, governance and strategic planning processes. Bill graduated from McMaster University with a Mechanical Engineering Degree.
He started his work career with Johnson Controls, a large multi-national company involved in commercial, industrial, and institutional buildings. This gave him experience in large building construction, maintenance, and operations while providing him with a solid business foundation to run and grow Durham Medical.
Bill and his wife believe in a strong community and contribute to many community organizations, including Grandview Children's Treatment Centre, Community Foundation, Parkwood Foundation, Bowmanville Hospital Foundation, and the University of Ontario Institute of Technology.
Jeff Somerville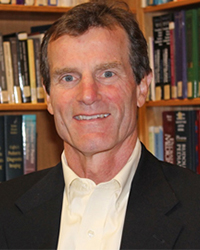 Jeff Somerville is from Whitby and is a member of the Resources Committee.
Jeff is an international sales and marketing professional with more than 25 years of experience in biotechnology, medical devices, and pharmaceuticals. He has held senior executive positions in the U.S., Canada, and internationally.
Jeff is active in the community, having coached hockey, sailing, and baseball and served as Chair of the Ontario Operating Room Nurses Advisory Committee, Commodore of the Stony Lake Yacht Club, and member of the Alpha-1 Foundation Advisory Committee.
He has a BSc from Wilfred Laurier University and completed numerous executive programs, including at the Tuck, Ashridge, and Melbourne business schools.
Rachel Traore-Takura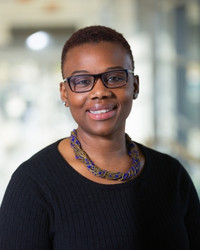 Rachel Traoré-Takura lives in Bowmanville and is a member of the Governance and the Inclusion, Diversity, Equity, and Accessibility (IDEA) Committee.
Rachel has been a public servant with the Ontario Public Service for over 15 years and has held a variety of portfolios with different ministries. Her passion for improving the lives of Ontarians throughout her career, commitment to achievement and excellence has been recognized by receiving the ACE Award at the Ministry of Health and Long-Term (MOHLTC) and the Stella Award at the Ministry of Finance (MOF).
Rachel has been Chair and now is the vice-Chair of the Clarington Diversity Advisory Committee, which provides advice, and recommendations to Council and municipal staff on issues affecting diversity in Clarington. She also served as a treasurer on the board of trustees for Le Réseau franco-santé du Sud de l'Ontario (RFSSO)
Rachel holds a Master of Public Health from the University of Sheffield in the UK as well as a Bachelor in Health and Society from York University.
Appointed Members
Cynthia Davis, BSc, MSc, President and CEO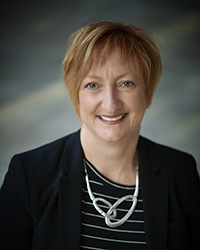 Cynthia Davis joined Lakeridge Health as President and CEO in January 2021.
Cynthia is a registered nurse by profession and has over three decades of health care experience. She brings a mix of leadership skills and operational experience acquired through her progressive leadership roles in Ontario and Newfoundland. Her career began as a frontline nurse in a variety of settings in Canada and the US. Upon returning to Canada, Cynthia began work at St. Michael's Hospital where she had the opportunity to work as a Manager in the Surgical and Cardiac programs during a time of change for the organization. She joined St. Mary's General Hospital in Kitchener Waterloo and led the development of a new tertiary level Cardiac program.
Upon return to her home province, she joined Western Health, one of four leading integrated health authorities in Newfoundland and Labrador responsible for the delivery of integrated health services to a diverse population across the entire continuum of care. She served eight years as the Vice President of Patient Services and Chief Nursing Officer, before being appointed President and Chief Executive Officer. Cynthia has a passion for patient-centred care, which she fosters through engagement and partnerships. Through her PhD studies she is focusing her efforts on advancing the transformation and integration of health services to support vulnerable populations, such as care of older adults.
Cynthia is a graduate of Western Regional School of Nursing diploma program. She holds a Bachelor of Science (Nursing) from Dalhousie University, and a Master of Science from the University of Toronto. She is a member of many provincial and national health care engagement groups and a member of the Canadian College of Health Leaders.
Dr. Randy Wax, Chief of Staff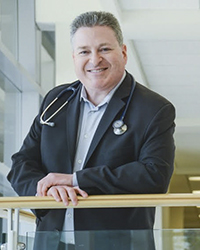 Dr. Wax joined Lakeridge Health in 2010 as Section Chief of Critical Care, helping to evolve the service into an expanded regional academic critical care site and Clinical Teaching Unit with Queen's University in Oshawa, and led the formation of a multi-site department at the Ajax Pickering and Bowmanville Hospitals. He also serves as the Medical Director of Academic Affairs, having held this position since 2010, as well as the President of the Medical Staff Association, having previously served on the Executive.
He is also the Central East Sub-Region Lead for Critical Care in conjunction with Ontario Health. In addition, Dr. Wax has worked as a Transport Medicine Physician with Ornge, Ontario's air ambulance and critical care transport service.
Within academia, he is an Associate Professor in the Department of Critical Care Medicine and the Regional Director of Clinical Education with the Faculty of Health Sciences at Queen's University. He also serves as an Assistant Professor in the Department of Medicine at the University of Toronto and has held an adjunct faculty role at Ontario Tech University.
Dr. Wax is an active researcher and has lectured extensively. He has published numerous papers and book chapters on a variety of topics. One of his papers on COVID-19 patient care has been downloaded more than 100,000 times around the globe and cited in more than 1,000 research papers.
Dr. Wax has received specialty certifications in Internal Medicine, Critical Care Medicine, and Emergency Medical Services. He has also been inducted as a Fellow of the American College of Critical Care Medicine and has received numerous awards from the Society of Critical Care Medicine for his leadership in education, clinical care, and international disaster management. As well, he was selected by the Canadian Association for Medical Education to receive the 2018 Certificate of Merit Award for his commitment to medical education.
Petrina McGrath, BSN, MN, PhD, Health System Executive, People, Quality and Practice and Chief Nursing Executive (CNE)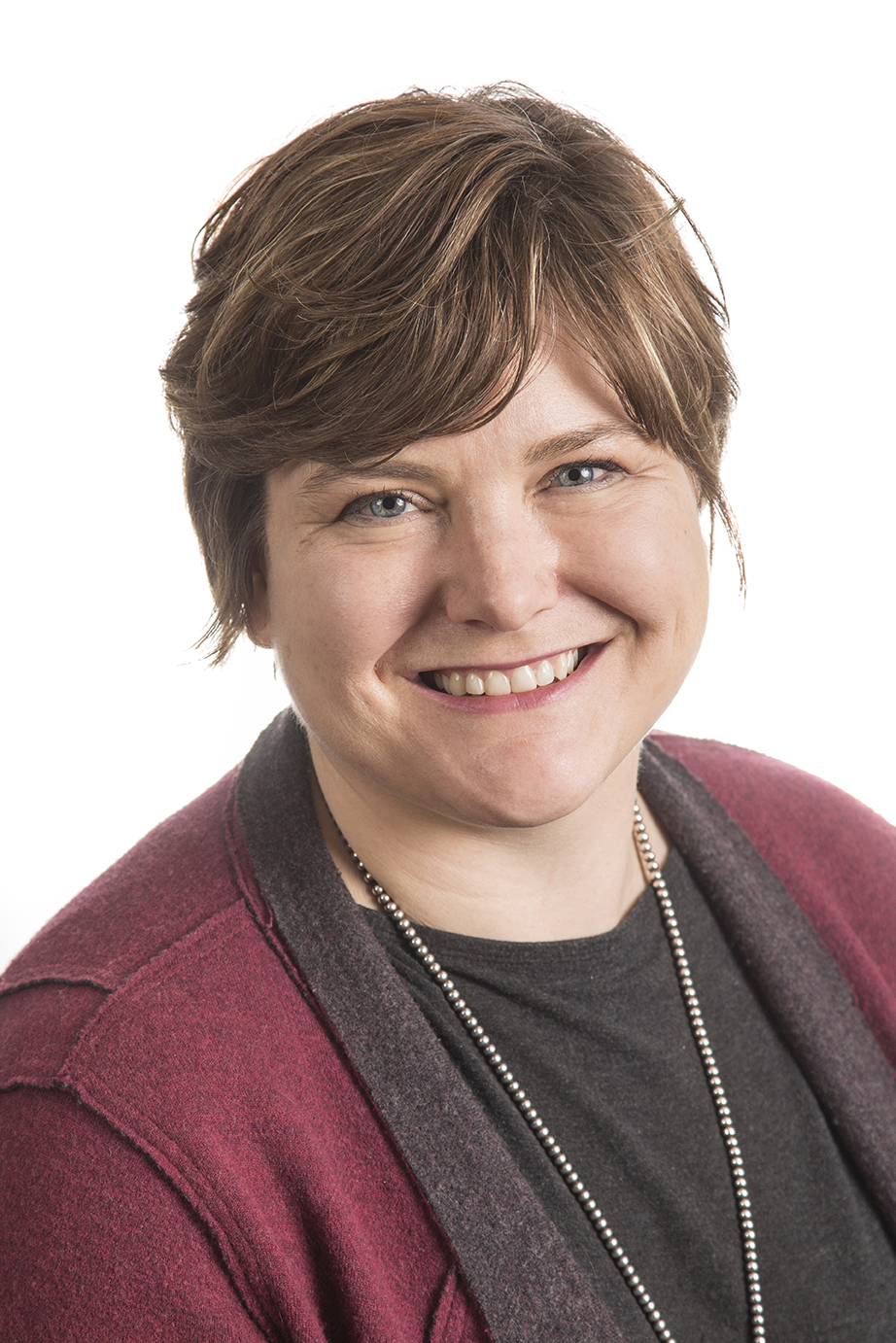 Petrina is an accomplished health-care leader with extensive experience leading change and driving results within complex health-care environments. Throughout her career, Petrina has been a committed leader, educator, and researcher in the areas of patient- and family-centred care, quality, safety, and interprofessional practice.
Most recently, she served as the Executive Director of Quality and Safety for the Saskatchewan Health Authority, which delivers health care to 1.2 million people with 43,000 staff and 2,500 physicians.
Throughout all phases of the pandemic, Petrina provided invaluable service and support to the Province of Saskatchewan's pandemic response as the Safety Officer in the Emergency Operations Centre while continuing with her Executive Director responsibilities.
Petrina sits on the Board of Healthcare Excellence Canada. Created in 2020, the Board brings together the Canadian Foundation for Healthcare Improvement and the Canadian Patient Safety Institute.
Petrina received her Bachelor of Science in Nursing at the University of Saskatchewan, her Master of Nursing at the University of Toronto, and her PhD in Human and Organizational Systems from the Fielding Graduate University in Santa Barbara, California.
Dr. Megha Suri, President, Medical Staff Association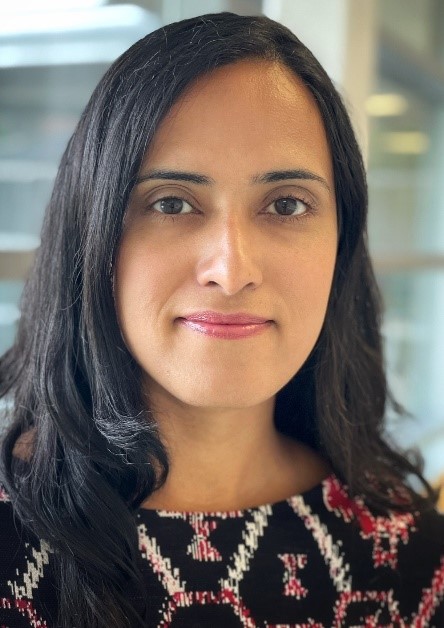 Dr. Megha Suri is an Endocrine and General Surgeon at Lakeridge Health and has been in practice since 2017. Dr. Suri completed medical school at the University of Western Ontario in 2008 and General Surgery residency at the University of Toronto in 2015. During her residency, Dr. Suri obtained a Master of Science degree through the Surgeon Scientist Program at the University of Toronto. Dr. Suri went on to complete a fellowship in Endocrine Surgery at Johns Hopkins University in 2016 and has subsequently helped to increase accessibility and establish excellence in the practice of thyroid and endocrine surgery at Lakeridge Health's Port Perry Hospital and in the Durham Region.
Dr. Suri is a member of the Inclusion, Diversity and Equity Committee at Lakeridge Health and has a keen interest in promoting equity for women through their advancement in leadership roles.
Dr. Suri has received numerous awards for both her research and teaching of medical trainees.
Dr. Julie Ann Francis, Vice President, Medical Staff Association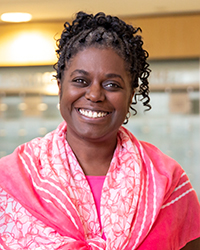 Dr. Francis is a Gynaecologic Oncologist with more than 15 years of experience. Originally from Toronto, she started her academic career at Harvard and Yale Universities, before returning to Canada to complete her residency in obstetrics and gynaecology at McMaster University and her fellowship in oncology at the University of Western Ontario.
Dr. Francis spent the first 10 years of her career in Gynaecology Oncology at Queen's University, becoming the Division Head there before joining Lakeridge Health where she founded the Gynaecologic Oncology program at the Durham Regional Cancer Centre.
As one of the first Gynaecology Oncologists in Canada trained on the DaVinci robot, Dr. Francis has a keen interest in robotics and the development of the robotics program at Lakeridge Health.
She is also interested using technology to further care in under resourced communities. To this end, Dr. Francis holds privileges at the Weeneybayko Health Authority, and is a faculty member at the University of Nairobi in Kenya.
Peter Hobb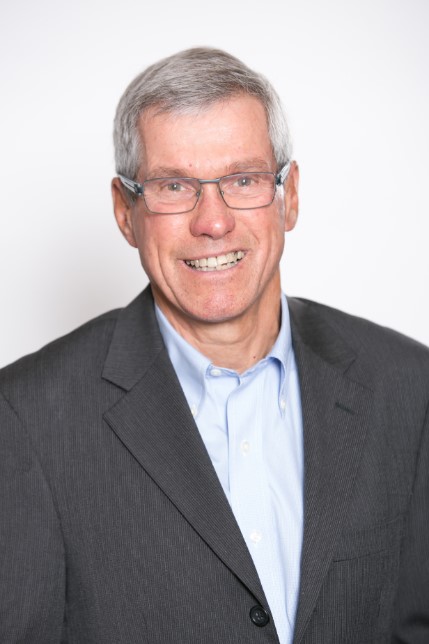 Peter Hobb is from Bowmanville and a member of the Resources Committee.
Peter was a partner of Baker Tilly KDN LLP, a public accounting firm, for thirty-four years retiring in 2017. He was also President of Baker Tilly KDN Consulting Inc. from its inception in 2006 until his retirement. He continues to work on a part time basis as an associate with the firm.
Peter is very active in his community. He is a former member of the Bowmanville Lions Club, served on the Board of Directors of the Bowmanville Chamber of Commerce (now Clarington Board of Trade), and coached minor league hockey and soccer teams. He is currently doing a second term of service with the Bowmanville Hospital Foundation, serving as its Treasurer. During his first tenure with the Foundation, he chaired its Planned Giving Committee, which was responsible for developing a planned giving program, which launched in 2011. He also chaired its Leadership Committee, which had the task of revamping the Foundation's governance model in anticipation of the new Ontario Not-For-Profit Corporations Act taking effect.
Peter has been published in CPA Magazine (Pivot), Baker Tilly, and other local publications, writing on a wide range of business and financial topics. He has also presented on a variety of business and financial topics to small and medium sized business owners and advisors to these businesses.
Peter is a member of the Chartered Professional Accountants of Ontario and the Institute of Certified Management Consultants of Ontario. He graduated with a Business Degree from Ryerson University.