Become a Lakeridge Leader
Would you like to be part of a prestigious group of donors at Lakeridge Health? Please consider joining Lakeridge Leaders – a program founded in recognition of donors who give $1,000 or more within a year.
In appreciation of your very generous donation, you will receive a personalized Certificate of Appreciation, an exclusive Lakeridge Leader pin, special invitations to Lakeridge Health Foundation events, and our Annual Report to Donors. Our Annual Report includes information, stories and updates on how donor support truly makes a difference in our community.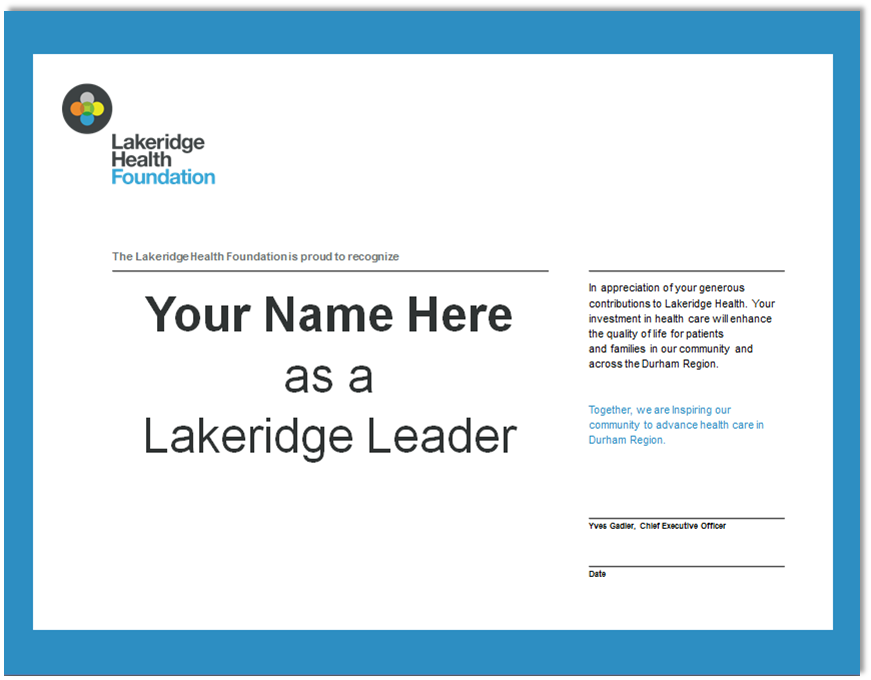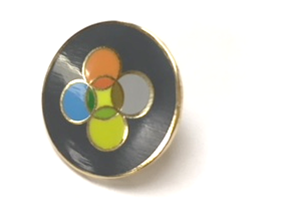 Click here to donate today and become a Lakeridge Leader!
If you're interested in learning more about Lakeridge Leaders, please contact:
Carmen Doucette, Development Officer at 905.576.8711 Ext.2838 or cdoucette@lakeridgehealth.on.ca