Drive 4 Dollars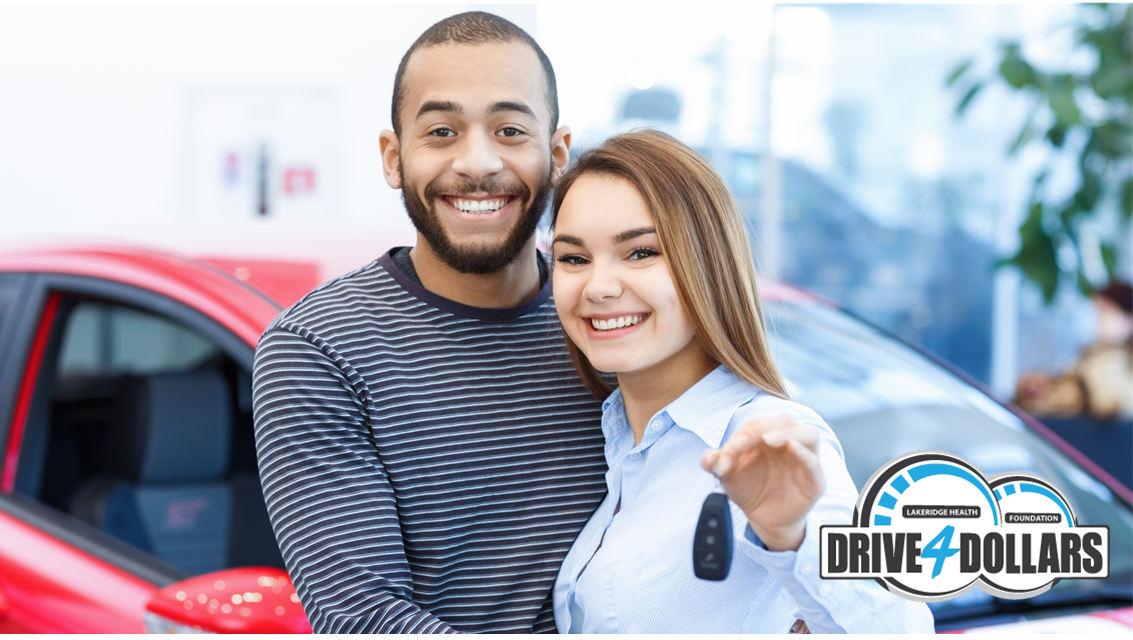 Durham Region dealerships are putting your health in the driver's seat!
Drive4Dollars is a fundraising initiative in partnership with local car dealerships. In 2018, it took place over the course of two consecutive weekends; April 19 – 21, and April 26 – 28.
Each participating dealership donated a portion of the proceeds from every vehicle sold to help support the R.S. McLaughlin Durham Regional Cancer Centre at the Oshawa Hospital. Together, we've raised thousands of dollars for cancer care at Lakeridge Health!
Please visit www.drive4dollars.ca for 2019 initiative dates and help us rev up support for the very best health care close to home. Although Drive4Dollars is complete for 2018, you can still support cancer care at Lakeridge Health by donating today!
Participating Dealerships:
About the R.S. McLaughlin Durham Regional Cancer Centre
Most of us have been touched by cancer, either directly or through a loved one. Lakeridge Health's Cancer Centre delivers top quality cancer care, right here at home, to more than 100,000 families around Durham Region. It also offers a full range of services, such as: prevention and screening, diagnosis, treatment, palliative care, and life after treatment.