New Hospital Beds Arrive at Lakeridge Health's Whitby Site
Lakeridge Health has replaced 42 hospital beds at its Whitby site thanks to the successful 'Buy-a-Bed' community fundraising campaign. The new beds are more comfortable with increased safety features and easy-to-use controls. They are in place on the hospital's rehabilitation and complex continuing care floors.
"A bed is a very important part of the recovery process for folks staying with us. We wanted the safest and best beds available and now we've got them," says Deb Galet, Director, Post Acute Specialty Services, Lakeridge Health.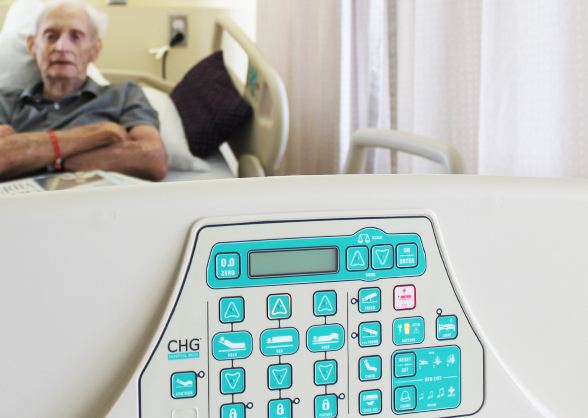 The new beds are fully adjustable with electronic controls. Raising or lowering the beds makes them easier to get into or out of, reducing the risk of a fall and further injury.
John McCormack is recovering from a broken hip on the hospital's rehabilitation floor. He likes that he can adjust the bed to a comfortable position.
"Now I sleep like a log," says McCormack. "And the controls make it easier for me to get in and out of bed."
The new beds were funded through donations to the Lakeridge Health Foundation's 'Buy-a-Bed' campaign. The campaign featured numerous fundraising events, including hospital bed races through downtown Whitby.
"So many people supported this campaign and we're thrilled the beds are here and they are making a difference for people," says Bob Baker, CEO, Lakeridge Health Foundation. "We have the best doctors and nurses and now we have the best beds, too."