Oshawa Centre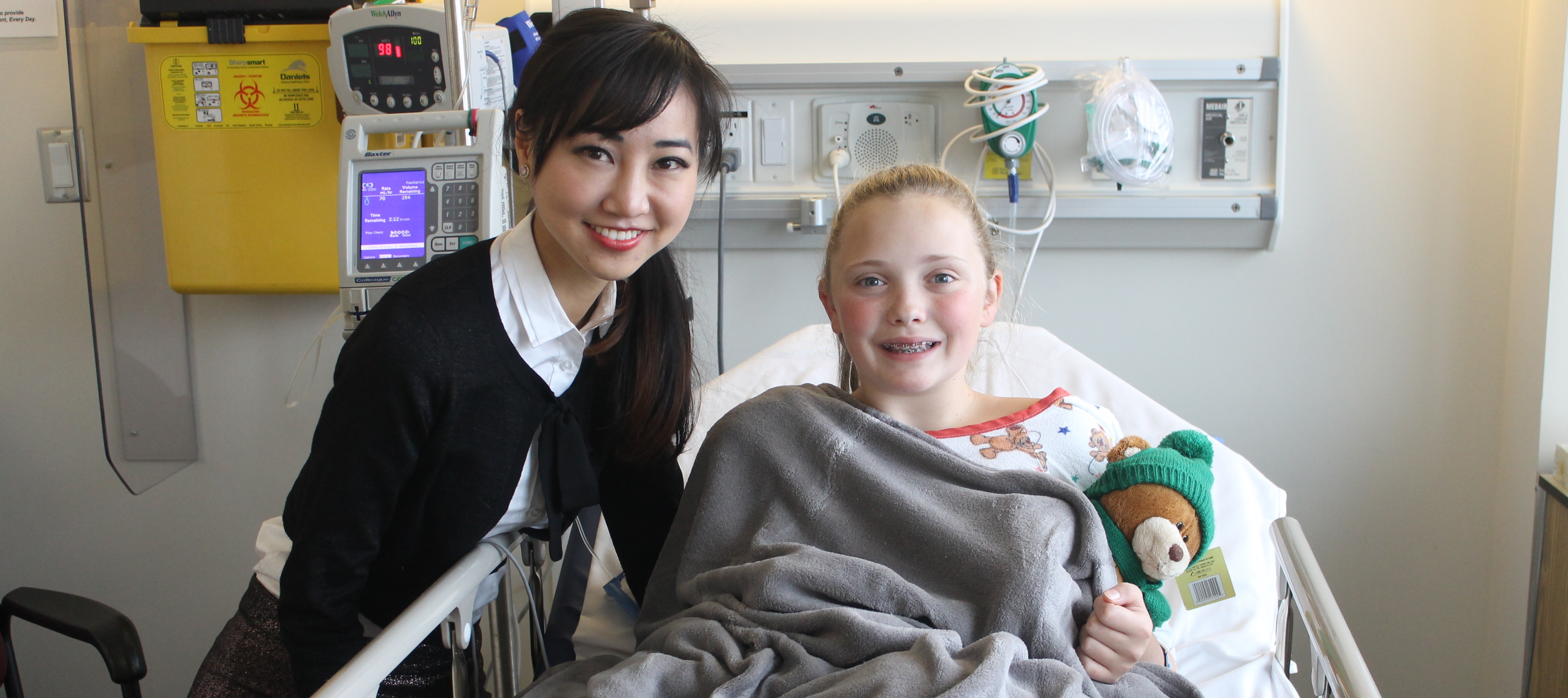 Oshawa Centre Spreads the Warmth in support of Lakeridge Health Foundation
On Thursday, December 21, Oshawa Centre staff visited our Oshawa and Whitby hospitals to help spread warmth to patients spending the holidays in hospital. During their visit, they delivered over 1,000 blankets to several departments, including Paediatrics, Dialysis and Palliative Care.
"We are very grateful for our longstanding partnership with the Oshawa Centre," says Yves Gadler, Lakeridge Health Foundation Chief Executive Officer. "This new 'Spread the Warmth' initiative has brought a lot of comfort to those who are spending the holidays in the hospital."
For 25 years, Oshawa Centre has been partnering with the Foundation and has raised $571,000 to date for high priority needs in several departments at Lakeridge Health. The "Spread the Warmth" campaign is the first time OC has done a fundraiser of this scale within the shopping centre. "It has been incredibly rewarding supporting Lakeridge Health Foundation and our community hospital all these years as it benefits everyone in Durham Region," says Chris Keillor, General Manager, Oshawa Centre. "Having the OC Holiday Truck at Oshawa Centre has been inspiring to see the generosity of our shoppers over the holiday season."
As a part of the campaign, a special holiday tree was on display next to the OC Holiday Truck. The tree displayed beautiful paper ornaments - each representing a donation made. Donors who participated in the Spread the Warmth campaign had the opportunity to write a holiday message on an ornament and hang it on the tree. In partnership with this campaign, our Foundation holiday mailing also included ornaments so donors throughout our community had the chance to showcase their support for local health care.