Imagine Canada
Lakeridge Health Foundation Becomes First Community Charity in Durham Region to Receive Prestigious Accreditation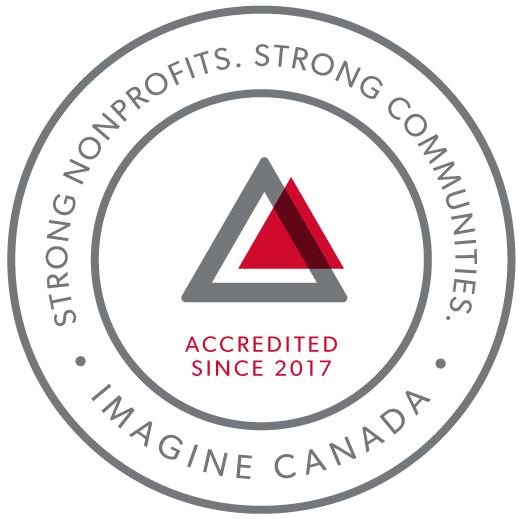 With 86,000 registered charities in Canada, it comes with great pride that Lakeridge Health Foundation becomes the second charitable organization and first community charity in Durham Region to achieve the trust of acclaimed charitable umbrella Imagine Canada. The organization, dedicated to upholding standards and ethics of the charitable sector, requires charities to fulfill a rigorous application process to be named one of their Accredited Charities and given the prestigious Trustmark.
On January 19 2017, Lakeridge Health Foundation received the distinguished accreditation from Imagine Canada Standards Program, making them the first charity in Durham Region to uphold such a standard. "We are thrilled to make this announcement," says Yves Gadler, "Achieving Accreditation through the Imagine Canada Standard's Program was an important step in how we serve our donors and our community in the best way possible. Accreditation gives our donors the added confidence that we are leaders in the field and worthy of their trust. The Standards give us another opportunity to show that the funds we raise in the community are stewarded ethically and professionally."
Will Stephen, Chair of Lakeridge Health Foundation's Board of Directors, joins Gadler's enthusiasm with the Accreditation. "I speak on behalf of our Board in expressing how proud we are of the Foundation for this outstanding achievement," says Stephen. "The accreditation followed our team's comprehensive review of our entire organization and we're very pleased to be recognized for those efforts."
Lakeridge Health Foundation is one of only 222 Imagine Canada accredited charities in Canada. The standards upheld by those named charities show excellence and compliance in five key areas of operations: board governance, financial accountability and transparency, fundraising, staff management and volunteer involvement.
To learn more about Imagine Canada please visit: www.imaginecanada.ca.