Randy Wax
Dr. Randy Wax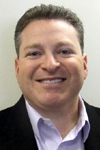 Areas of Expertise: Critical Care, Resuscitation, Medical Education, Internal Medicine
With years of experience in resuscitation education and the use of high-fidelity simulation equipment, Dr. Randy Wax is dedicated to teaching fellow health care providers. At Lakeridge Health, he serves as the Section Chief for Critical Care and Resuscitation. He also holds the position of Medical Director of Academic Affairs, helping to guide evolving education and research activities in the LHEARN Centre and throughout the hospital.
Dr. Wax is recognized as a provincial leader in Critical Care and Medical Education. He is Assistant Professor of Medicine and Regional Education Leader for Queen's University; Assistant Professor of Medicine at the University of Toronto; and an Adjunct Professor at the University of Ontario Institute of Technology. He is clinically active managing critically ill patients and educating paramedics throughout the province as a Transport Medicine Physician with Ornge Air Ambulance. Dr. Wax is the Critical Care Lead for the Central East Local Health Integration Network. He serves on the provincial advisory committee for Advanced Cardiac Life Support with the Heart and Stroke Foundation of Ontario, and is a member of the Provincial Donation Steering Committee for Trillium Gift of Life.
Dr. Wax has lectured extensively and is an active researcher and published numerous papers and book chapters in the areas of medical education, healthcare simulation, cardiac arrest, septic shock, disaster management and end-of-life care. Dr. Wax has been inducted as a Fellow of the American College of Critical Care Medicine, and won numerous awards from the Society of Critical Care Medicine for his leadership in education, clinical care and international disaster management.
Dr. Wax will be presenting at the Lakeridge Health Foundation inaugural President`s Breakfast on May 5, 2015. Click here to learn more.