Cervical Cancer Screening
Launched in 2000, the Ontario Cervical Program (OCSP) is a province-wide screening program with the goal of reducing cervical cancer incidence and mortality. In 2012 the OCSP released updated guidelines recommending cytology testing for women who are or have ever been sexually active starting at age 21 and repeated every three years1. Screening may be discontinued at the age of 70 if there is an adequate negative cytology screening history in the previous 10 years (i.e. three or more negative cytology tests)1.
Guidelines
Ontario Cervical Screening Program Guidelines
Regional Performance
Cancer Quality Council of Ontario
Leadership
Dr. Avnish Mehta, Regional Primary Care and Cancer Screening Lead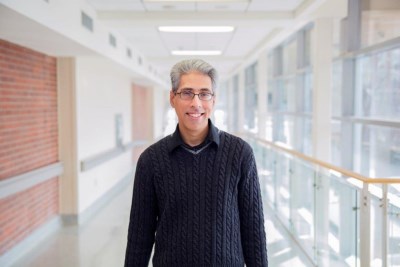 Dr. Avnish Mehta completed his Doctor of Medicine at the University of Ottawa, and a Family Medicine Residency at the University of Toronto (UofT). He is the Medical Lead for the Scarborough Centre for Healthy Communities and Primary Care Sub-region Lead for Scarborough South within the CE LHIN.
Dr. Mehta has a wealth of experience at the local and regional level and across various health sectors in both the community and hospital setting.
Dr. Nathan Roth, Regional Cervical Screening/Colposcopy Lead
Dr. Roth is an Assistant Professor in the Department of Obstetrics and Gynecology at the University of Toronto. He is the Medical Director of the Obstetrics and Gynecology department at Scarborough Hospital Birchmount.
He is the Regional Colposcopy and Cervical Screening Lead for Cancer Care Ontario. He is a past Chair for the Section for Obstetrics and Gynecology of Ontario and Chair of Section of the American Congress of Obstetrics and Gynecology. He is an Advisor for the College and has been asked to review and assess healthcare programs throughout the country.
Resources
Fact sheets, brochures and videos are available to download and print.
OH-CCO Resources for Healthcare Providers
Patient Resources
Education
In order to enhance access to Pap test services for Ontario women, the Central East Regional Cancer Program has developed this learning module as a resource for all health care providers seeking to gain the competency to perform Pap tests.
A one-day workshop focusing on the Ontario Cervical Screening Guidelines, Pap Test Technique and Simulation Training is offered on a series of dates and locations across the region.
Get the Skills: Pap Test Competency Workshop
The next workshop will be virtual, date TBD.

For more information, contact us at centraleast.csp@lh.ca or by phoning 1-855-721-4812.
References
Cancer Care Ontario. Information for Healthcare Providers on the Ontario Cervical Screening Program. Toronto, Canada, 2012