Lakeridge Health Membership 2022/2023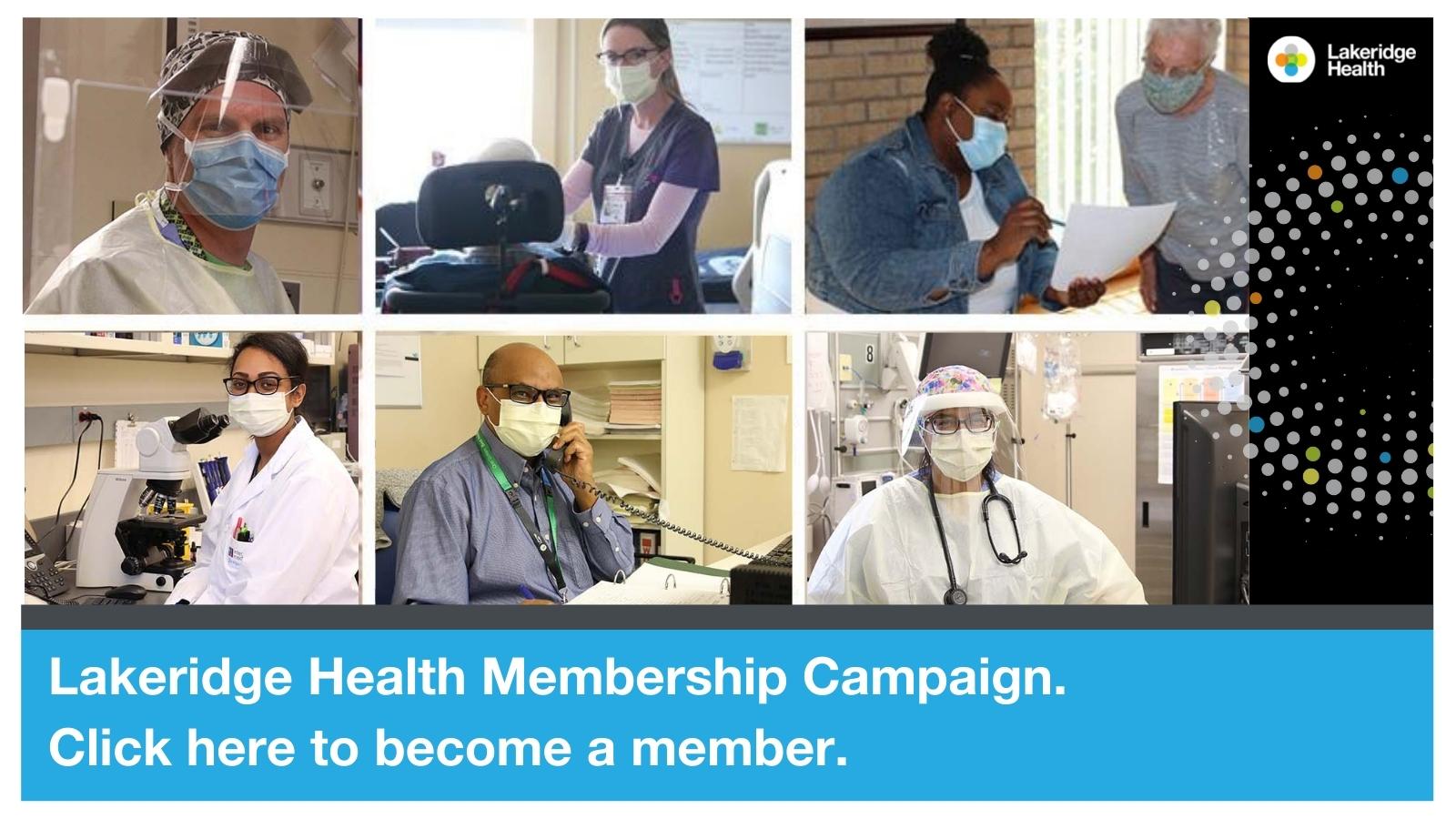 Lakeridge Health has officially launched its 2022-2023 annual membership campaign.
Being a member is an important way for community members to support the local hospitals and community health services that make up Lakeridge Health. As we work with community partners to build a leading regional health system in Durham, we will take every opportunity to receive input and feedback from the people who live and work in our region.
Membership benefits include the ability to vote at Lakeridge Health's Annual General Meeting each June. Proceeds from each $10 membership fee go towards hospital volunteer organizations at Lakeridge Health. Annual membership is free for all Lakeridge Health volunteers.
To become a member, people can fill out an online application form and pay by credit card. Current members will also receive a renewal form by mail which can be filled in and mailed to Lakeridge Health.
All applications and membership fees must be received by Lakeridge Health no later than February 25, 2022, to be eligible for renewal for the 2022-2023 membership year.