Lakeridge Health: Best Practice Spotlight Organization Pre-Designate

We are pleased to announce that Lakeridge Health is a Best Practice Spotlight Organization (BPSO) pre-designate through the Registered Nurses' Association of Ontario (RNAO). As a BPSO Pre-Designate, Lakeridge is committed to the adoption of Best Practice Guidelines to promote and sustain the provision of quality, patient-centred care.
About the Best Practice Spotlight Organization Program
BPSO stands for Best Practice Spotlight Organization, the designation awarded by the Registered Nurses' Association of Ontario (RNAO) upon successful implementation, evaluation and knowledge translation of established nursing best practice guidelines (BPGs) and other scholarly activities. The association created its BPG program to provide nurses and health care teams with the most up-to-date, comprehensive, best evidence-based patient-care and healthy work environment recommendations. RNAO BPGs are recognized provincially, nationally and internationally.
Each healthcare facility selects guidelines they feel will have the greatest impact on the health and well-being of their patients and clients. Beginning in 2018, a 3-year pre-designation partnership with RNAO has been developed to support enhancing the culture of evidence based practice at Lakeridge.
"This signals to our clinical teams that we are equipping them with the tools to provide evidence-based high-quality care to our patients and families," says Leslie Motz, Vice President of Clinical Services & Chief Nursing Executive. "This work ensures that our patients receive the very best care possible as a result of the various initiatives, that partnered with our care teams passion and drive for excellence."
Best Practice Guidelines Implemented at Lakeridge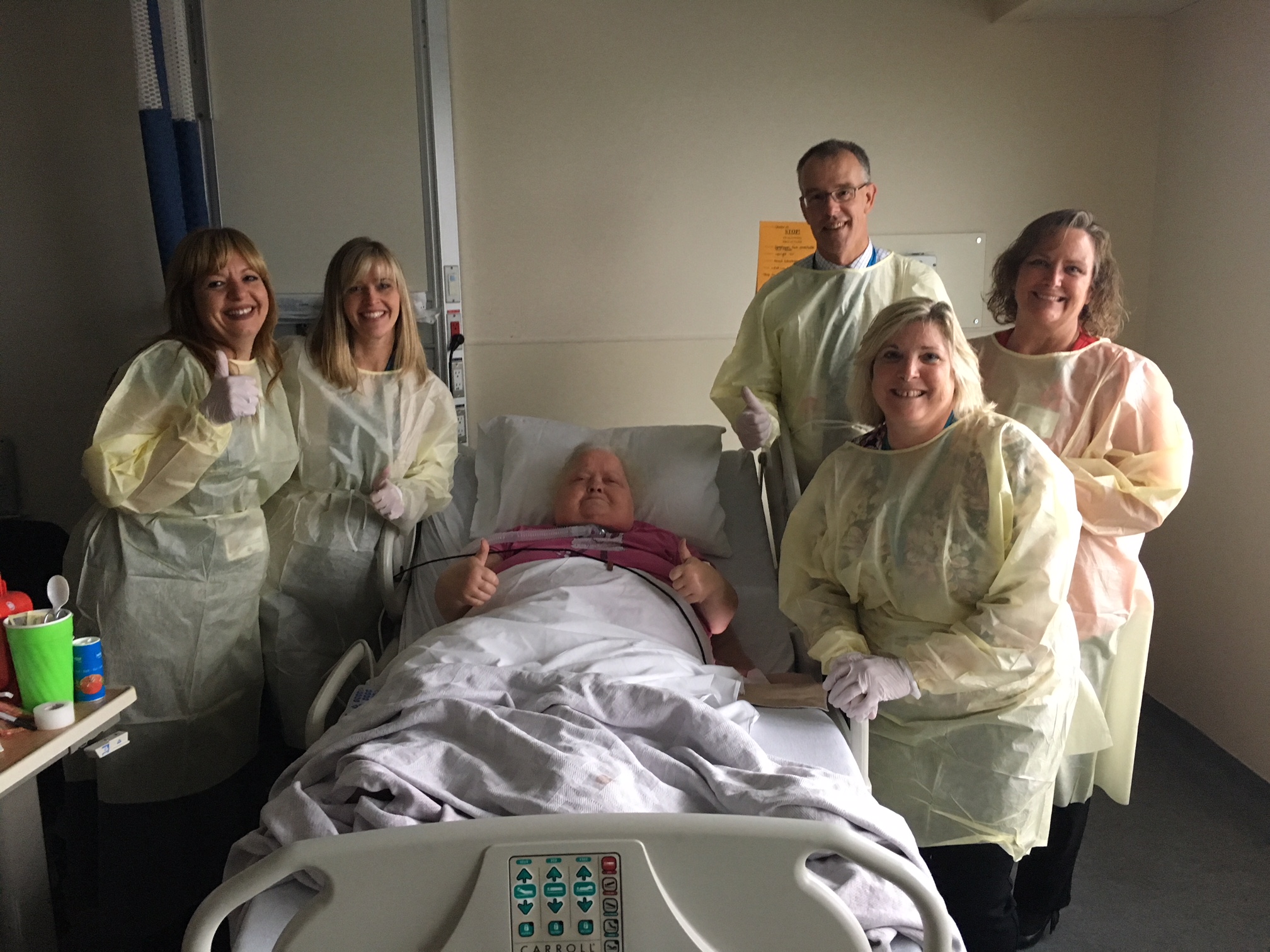 Lakeridge Health seeks to meet the following objectives during the pre-candidacy period:
Establish strong partnerships with RNAO and other organizations for the purpose of making a strong positive impact on patient outcomes through evidence based practice implementation.
Demonstrate organizational strength for research utilization through creative and effective implementation methodology.
Establish strong organizational capacity for evaluation of practice implementations using structure, process and outcome indicators.
Regularly engage in scholarly activities to share evidence of successful implementation of BPGs.
The BPGs that are being implemented are:
Prevention of Falls and Fall Injuries in the Older Adults
Assessment and Management of Pressure Injuries
Delirium, Dementia, and Depression in Older Adults
Assessment and Management of Pain
Care Transitions
For more information about Lakeridge as a BPSO pre-designate, contact BPSO Lead Sherry Campbell at scampbell01@lh.ca.