Accelerated Build Project – Long-Term Care Home for Ajax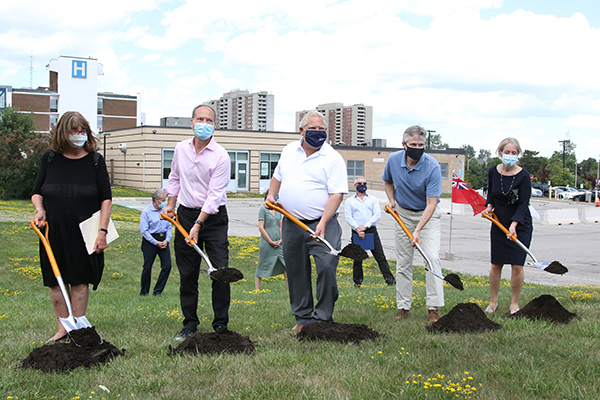 On July 28th, the Ontario Government announced a collaborative partnership with Lakeridge Health and Infrastructure Ontario to build a new, modern long-term care (LTC) home on the site of the Ajax Pickering Hospital using an accelerated build process.
The new LTC home with up to 320 beds will be built using an innovative design/build process. The home's modern design, including best practices in infection prevention and control capabilities and resident living areas will promote the health and safety of seniors with a range of needs and abilities. With this new state of the art facility, Durham Region will have much needed additional long-term care capacity and the community will be able to access high-quality LTC services faster.
Please take a look at where the long-term care home will be located.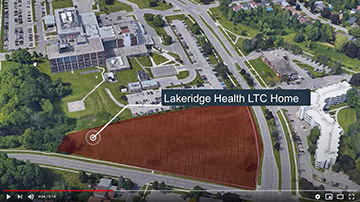 Over the course of the project you will find information about our progress, community engagement and external communications here. Should you have questions or would like more information, please call 905-576-8711
ext. 34167 or email AjaxLTC@lh.ca.
In case you missed it, we recently held a Virtual Open House of the new accelerated build long-term care home. Watch the Virtual Open House now to learn more about the design and construction of the home in this "virtual" tour.
Community Newsletter - January 2022
Community Newsletter - December 2021
Community Newsletter - November 2021
Community Newsletter - October 2021
Community Newsletter - September 2021
Community Newsletter - August 2021
Community Newsletter - July 2021
Community Newsletter - June 2021
Community Newsletter - May 2021
Community Newsletter - April 2021
Community Newsletter - March 2021
Community Newsletter - February 2021
Media Announcements